It's unavoidable that we'll have to deal with stresses every once in a while that will impact the appearance of our skin. There's the inevitability of ageing, constant stress, endless all-nighters, poor lifestyle choices, staying outdoors without wearing sunscreen, and years of taking supportive skin care for granted. Your skin takes the brunt of all these things, resulting in breakouts, fine lines and wrinkles, or rough skin texture.
Don't you wish there was something you could do to reverse premature skin ageing or, better yet, rejuvenate your skin altogether? Halo laser treatment can do all that and more. A heaven-sent for a lot of beauty and skin concerns, it is the world's first hybrid fractional laser. Several A-list celebrities swear by Halo's benefits and hail it as one of their best-kept beauty secrets.
In this article, we will talk about how Halo laser treatment can bring you the gorgeous and luminous skin you have always wanted. Let's get started!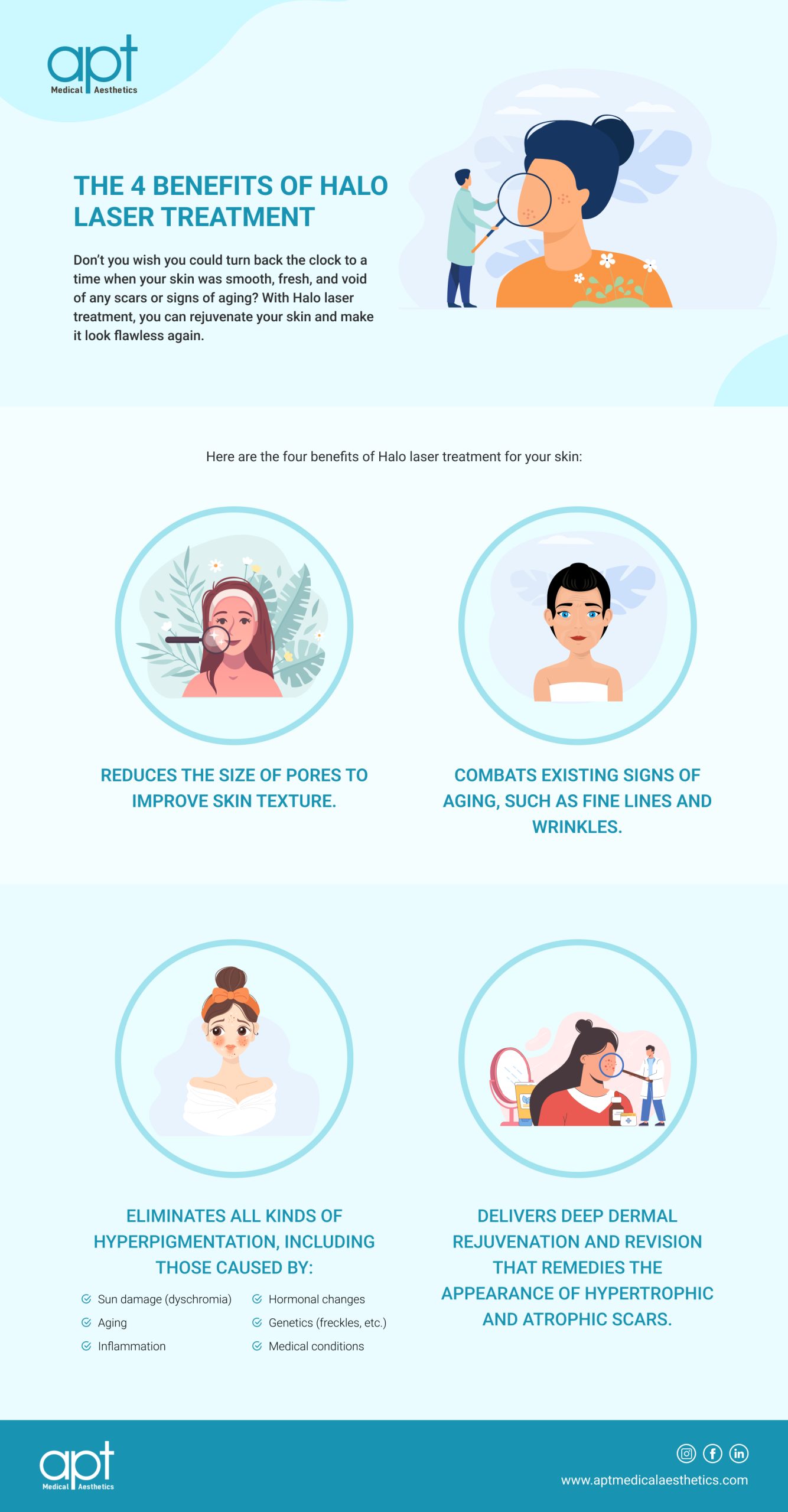 Get Flawless, Poreless Complexion
Do you inch away instinctively when someone looks at your face intently because you are conscious about your insanely enlarged pores? Ageing, hormonal changes, genetics, and sun damage are all significant contributors to bigger pores.
If you have naturally oily skin, chances are you prominently sized pores, too. They become more noticeable when they are clogged with excessive amounts of sebum oil and other impurities from the make-up residue, dust, and dirt. The buildup creates a blockage that stretches out your pores and, as a result, making them appear bigger than they are. What's worse is that they frequently lead to breakouts that give you blackheads, whiteheads, and pimples.
Halo laser treatment can impressively reduce the size of your pores and give you a porcelain-smooth complexion with its non-ablative laser capabilities. The effects of Halo are permanent, unlike skincare products that promise the same thing but make your pores go back to their actual size once you stop using them. As an added boon, Halo also balances out your skin's oil production, making sure that your zits will visit you less frequently than usual.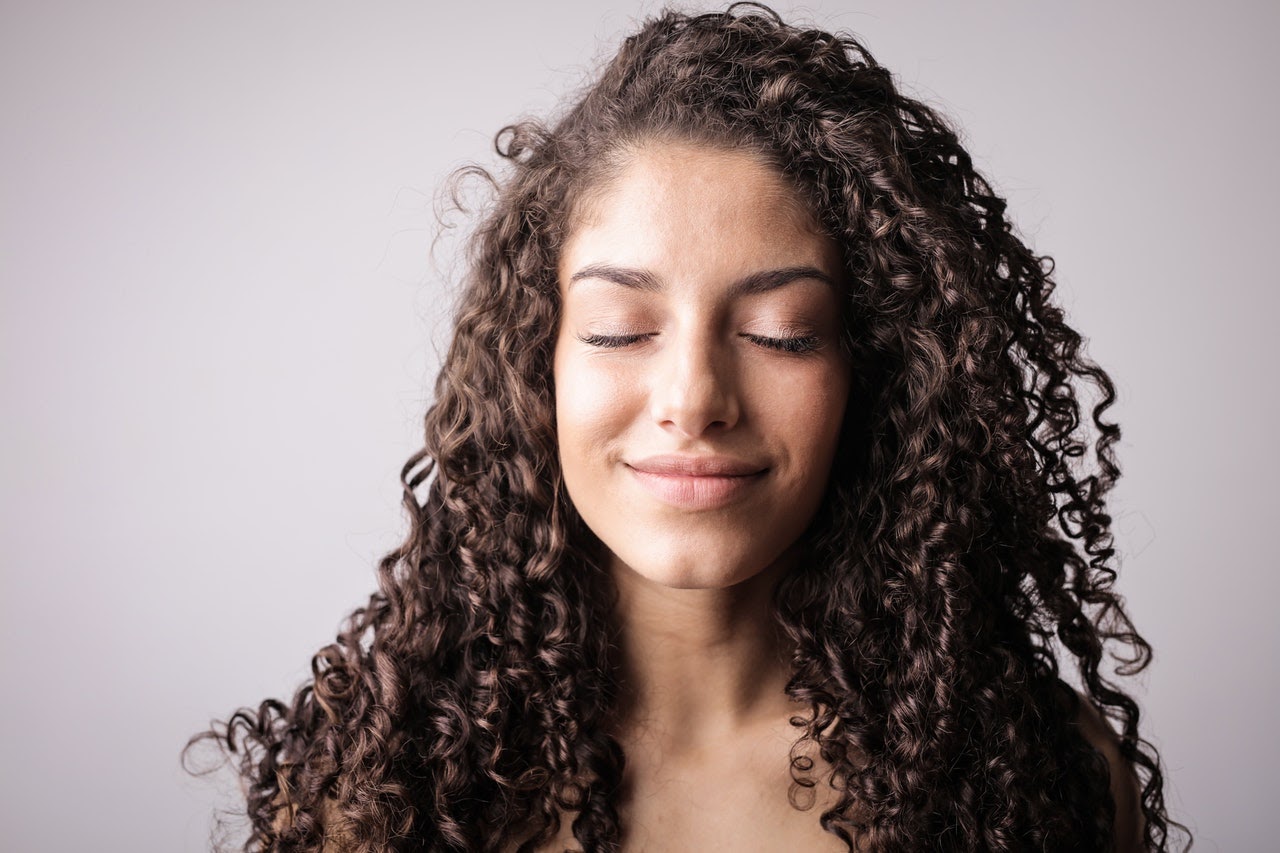 Halo Is The Best Anti-Ageing Treatment Ever
Whether you are trying to combat the existing signs of ageing, mainly fine lines and wrinkles, or seeking to prevent them while you still can, Halo laser treatment is going to blow your mind away with its incredibly targeted results.
A stark contrast from the cookie-cutter approach that most laser skin resurfacing treatments offer, Halo is in a class of its own by letting clinicians customize the treatment and accurately target problem areas according to your specific concerns and skin type. It works and penetrates the epidermis and the dermis (the topmost and inner layers of the skin) to trigger collagen production and encourage skin regeneration. Collagen is such a buzzword whenever the topic of ageing is being discussed because it gives your skin the elasticity and hydration that improves the appearance of fine lines and wrinkles. It also gives your skin that natural plumpness and radiant glow often attributed to youth.
Halo is going to change your skin as you know it. You can see continuous improvements months after you've had your treatment. Halo laser before and after photos speak volumes.
Banish Dark Spots and Blemishes
Tired of covering your dark spots and blemishes with tons of make-up and concealer? Now waking up with clear skin is within your reach with Halo laser treatment.
Dark spots and other types of skin discolouration are commonly caused by excessive and unprotected sun exposure. They can also be hereditary, just like freckles that one is born with, and that gets even worse when placed under the sun, too. Dark spots, which are also referred to as sunspots, primarily appear in the face, shoulders, back of the hands, and other areas that are frequently directly hit by the sun.
Halo laser treatment offers a one-of-a-kind skin resurfacing benefit that can eliminate all kinds of hyperpigmentation, including those caused by sun damage (dyschromia), ageing, genetics, hormonal changes, inflammation, and medical conditions.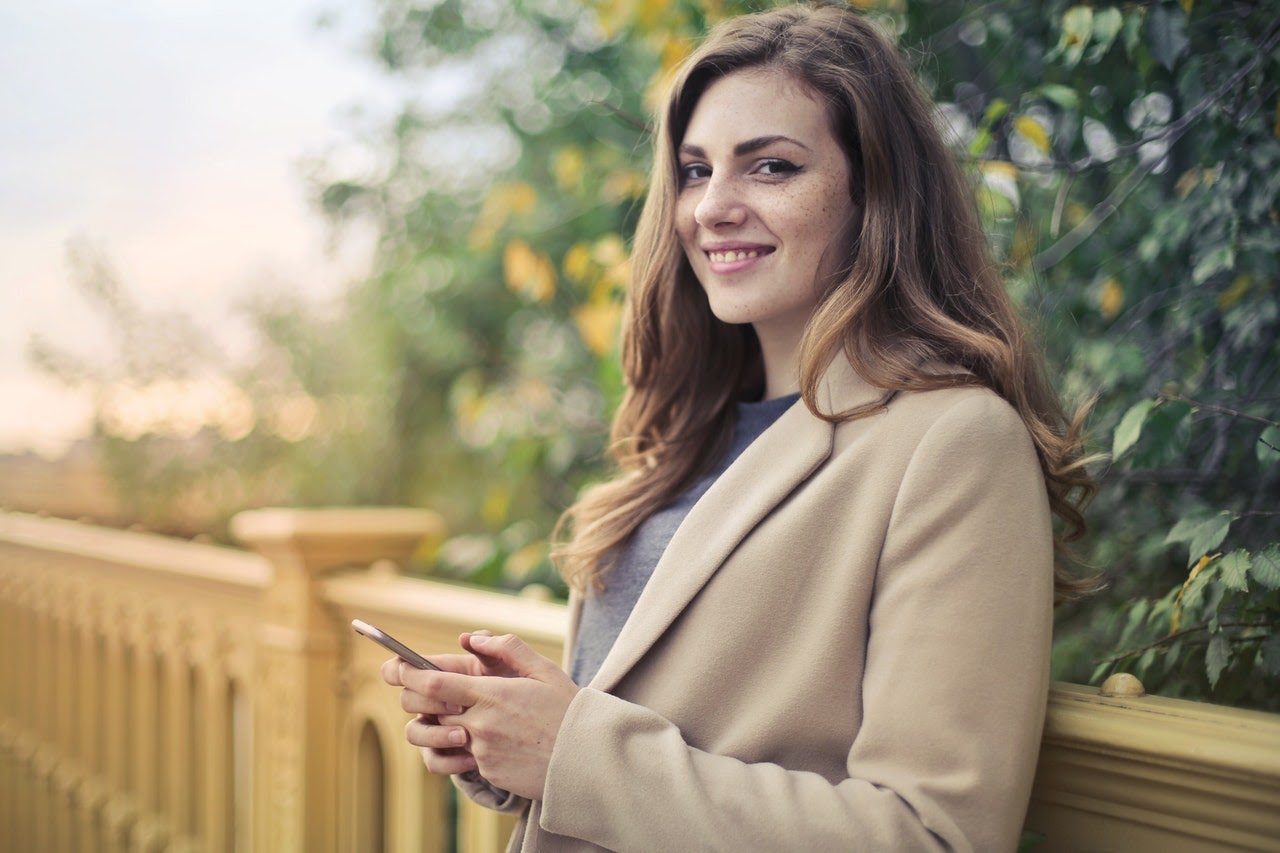 A Must-Try Treatment for Scar Revision
Google-ing "Halo laser acne scars" online? If you are seriously considering Halo laser treatment as a remedy for your acne scars or from whatever type of trauma or injury, you are on the right track.
Non-ablative laser therapies are sought for their beautiful effects when it comes to enhancing scars. The way they work is they induce minor injuries on the treatment site to stimulate the skin's natural healing process and creation of collagen. Hypertrophic scars, which are slightly raised, thick, and wide, gradually become flatter and lighter in colour after each treatment. On the other hand, indented scars, also known as atrophic scars, are also filled in and smoothened.
If non-ablative lasers only make scars less noticeable, ablative lasers, on the contrary, can make them disappear and restore the affected skin's natural physiology. The process involves fractionally vaporizing or literally steaming the bad scar. Ablative laser therapy is recommended for severe scarring caused by major trauma, such as burn scars, or surgery.
Now, here's the deal: Halo can both be ablative and non-ablative laser therapy, making it a super powerful scar revision tool with seemingly boundless possibilities. This revolutionary skincare technology from Sciton combines tunable non-ablative (1470nm) and ablative (2940nm) wavelengths to deliver deep dermal rejuvenation and epidermal renewal that no other treatment can offer. Halo also promises a more painless and comfortable experience compared to other traditional laser resurfacing options.
Book Your Halo Laser Treatment with APT Now!
Discover your skin's true potentials with Halo laser treatment. Advanced technology with poor technique can be futile. The best results can only be guaranteed in the hands of reputable professionals with relevant expertise.
APT Medical Aesthetics is a world-class private complete skin care clinic in the Greater Toronto Area of Ontario, serving Oakville, Toronto, and Kitchener. We offer an extensive range of beauty and skincare treatments, including Halo Laser Treatment. Get your Halo laser treatment with APT! For more information on how to book a consultation, contact APT today!
BACK TO ALL ARTICLES