Before you begin to build your morning skincare routine, keep in mind that a nightly skincare routine is just as important – you should wake up make up free, your skin ready to be nourished! Remember, putting in a proactive effort to address your specific skin concerns will ultimately help you maintain your youthful appearance. In saying this, having a solid morning skincare routine is one of the most effective ways to protect and preserve your skin's gorgeous glow.
This five-step guide will set you up for the success that your skin deserves – and we encourage you to use this as a template for each season as the weather changes, and so does your skin. In this article, we'll share our ultimate morning skincare routine to keep you looking fab and flawless all day.
Let's delve right in!
Step 1: Double-Cleanse
Double cleansing is one of the latest skincare discoveries that works wonders for overall skin appearance and health. Inspired by world-famous Korean and Japanese skincare regimes, it involves washing your face twice:
First, with an oil-based cleanser or micellar water:
Start your morning skincare routine with a cleansing oil to effectively wipe away overnight sweat, sebum, or product buildup that could otherwise clog or enlarge your pores. Warm up two drops of your oil cleanser in the palm of your hand and gently massage it onto your face down to your neck in a circulation motion. Do this for a minute or two and rinse with lukewarm water.
Then, with a water-based cleanser:
Follow it up with a gentle water-based facial cleanser with a low-pH level to draw out the remaining impurities without drying up the skin or causing redness. You can also choose a water-based cleanser that addresses your specific skin concerns, such as those that offer exfoliation or hydration. Apply your water-based cleanser onto your face and gently massage it. Let it soak for a few minutes and rinse with cold water. For this step, we especially love ZO Skin Health Hydrating Cleanser.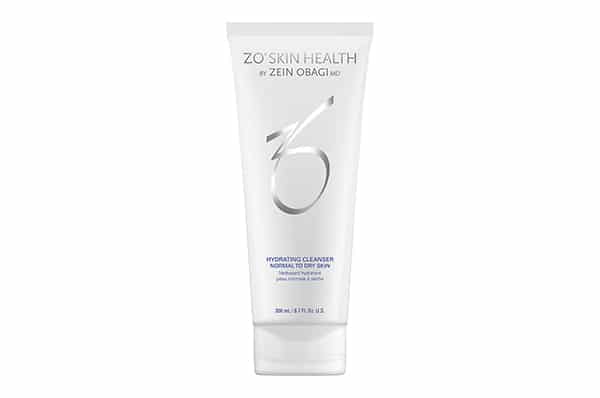 Step 2: Toner
Toners are sometimes considered optional, but in reality, toning your skin should be a non-negotiable step in your morning skincare routine. It serves as the primary safety barrier between your skin and the products you apply.
Toners enhance the skin's surface by providing antioxidants, extra hydration and additional cleansing. If you have oily or combination skin they work to reduce enlarged pores and remove excess oil; for dry or sensitive skin, they work to lessen redness or flaking. Apply the toner by putting a few drops on your face and neck. Press and even out the application onto the skin using the palm of your hand.
Must-try: Vivier Refreshing Toner
Step 3: Serum
First off, what are serums and why are they important? They're super-concentrated solutions packed with potent antioxidants, anti-aging, and hydrating properties that work by delivering these ingredients directly into the skin.
Layering skincare products that offer hydration is going to enhance your skin's elasticity, create an appearance of plumpness, and slow down the development of fine lines and wrinkles. Serums have a powerhouse of nourishing ingredients that give your skin a fighting chance against everyday stressors and free radicals that cause premature aging. Some common active ingredients in face serums are hyaluronic acid, retinol, alpha hydroxy acids (AHAs), vitamin A, and glycerin.
High-quality serums may be a bit expensive, but a little goes a long way and it's something you don't need to use every single day to see results. To properly apply the serum, put a few drops of the product directly on your face and neck. Spread it by gently patting it with your fingers into the skin. Do not rub. Wait for a few minutes for the serum to be completely absorbed into your skin before proceeding to the next step of your daytime skincare ritual.
For an antioxidant-rich serum, we highly recommend ZO Skin Health C- Bright 10% Vitamin C Serum.
Step 4: Moisturizer
From extremes in hot and cold weather conditions to the constant exposure of indoor temperature control, our skin continuously faces external factors that suck out its natural moisture. When this happens, the skin becomes prone to drying and flaking, which can potentially lead to redness and irritation for people with sensitive skin. Moisturizing is an essential part of your everyday morning skincare routine, because it replenishes natural moisture and helps makeup sit smoothly on the skin.
A lightweight moisturizer is best used during spring and summer to avoid making your skin feel sticky or clogged. On the other hand, colder months require a richer moisturizer that offers major skin hydration.
Opting for an everyday moisturizer like Daily Power Defense by ZO will help with reducing the appearance of fine lines and wrinkles while smoothing the skin's surface. Apply on clean, slightly damp skin to lock in moisture over the face and neck.
Step 5: Sunscreen
One crucial step in your daily morning skincare routine that should never be taken for granted is sun protection. Religiously putting on a broad-spectrum sunscreen with a high sun protection factor (SPF) is by far one of the simplest and best skincare habits to counteract sun damage and to prevent early signs of aging.
No matter the weather, sun protection is still a must. Although UV radiation is more intense during bright summer days, it still exists and can be damaging during cloudy days and colder seasons. Even without direct sunlight, your skin is still exposed to harmful UV light from uncoated windows, artificial light, and believe it or not the blue light emitted by the screens from your laptop and other electronic devices.
For optimal sun protection, we love Colorescience Sunforgettable® Total Protection™ Brush on SPF 50. It's a powder-based sunscreen that you can brush on top of your makeup and is compact so you can easily reapply throughout the day. It offers light coverage, so you can also wear this mineral skin shield on its own for a minimal look.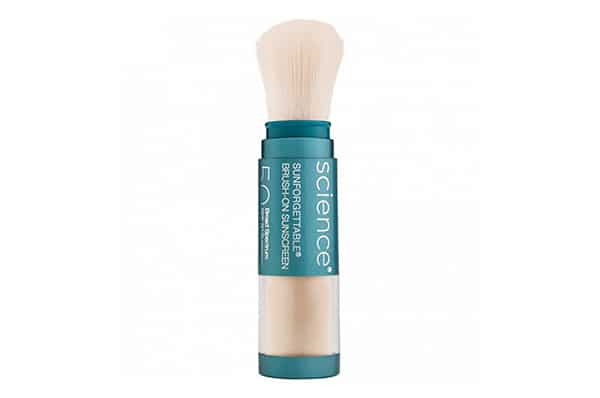 Maintaining good skincare habits by following an evening and morning skincare routine is going to help you achieve a clearer complexion. Nevertheless, topical skincare isn't enough to properly address more serious skin concerns that some people may be struggling with, such as uneven skin tone, acne scars, or broken facial veins and capillaries.
APT Medical Aesthetics is a leading medical spa in Oakville. We offer the industry's most advanced skincare treatments and a dedicated team of experts to help find the best solution for your concerns. Book your free consultation today!
BACK TO ALL ARTICLES