If you're constantly worried about getting sweat stains because of excessive underarm sweat, you are not alone. New research states that nearly 5% of the entire world's population suffers from excessive sweating, which roughly equates to 365 million people.
You read that right. Millions of people are affected by excessive sweating, medically known as hyperhidrosis, which can affect different parts of the body. Some individuals sweat too much on their feet, some on their hands, while, some through their underarms, ultimately causing sweat stains. Regardless of where the excessive sweating occurs, the anxiety and embarrassment that go along with it can also be one of the reasons why you are looking for how to prevent sweat stains.
If you're one of those who experience excessive underarm sweat, here are some professional tips on how to prevent sweat stains due to underarm sweat.
How to Prevent Sweat Stains, Permanently
If you are reading this, then chances are you have already tried all possible antiperspirants, deodorants, and other natural methods to prevent sweat stains and they did nothing for you. Luckily, there are other measures that you can take in order to prevent excessive underarm sweat, so you can stop spending money on deodorants and other products that give you false hope.
Here are our suggestions on how to permanently prevent sweat stains and underarm sweat.
1. How to Prevent Sweat Stains: Get Botox Injections
Several studies have proven Botox's beneficial effects aside from counteracting the effects of aging. Botox injections can permanently treat excessive sweating by blocking the nerve signals responsible for sweating. It obstructs the uptake of acetylcholine, one of the neurotransmitters that tell muscles to contract. Botox paralyzes the muscles and blocks the pathway signaling your overactive glands to produce sweat.
Botox injections as a treatment for underarm sweat would need multiple sessions, with sessions scheduled four to six months apart, until the nerves regenerate. As time goes by, patients can even go for longer periods in between treatments.
2. How to Prevent Sweat Stains: Skip on Sweat-Inducing Foods
It is true that change starts from within, and this saying is also applicable if you're thinking of ways to prevent sweat stains. Your diet impacts how much you sweat, and some foods can cause your sweat glands to work in overdrive. Foods with low fibre content push your digestive system to work harder to break down foods. Eating foods high in sodium also means that your body will detox all the salt in the form of excess sweat and urine.
Lastly, fatty foods cause the insides to warm as your body processes the fat. These bodily processes cause your glands to sweat more, and even excessively to the point of getting sweat stains.
Here are some foods you should avoid if you wish to prevent underarm sweat:
Garlic and onions
Spicy dishes
Alcoholic drinks
Processed foods
Caffeine
Foods that have high-fat content
Ice cream
3. Eat Foods That Make You Sweat Less
On the flip side, there are certain foods that reduce the amount of sweat the body produces. These foods work to calm or relax overactive sweat glands. When thinking about how to prevent sweat stains, fill your pantry with foods that don't overstimulate the nervous system. Examples of these foods are:
Bananas
Almonds
Whey
Vegetables and fruits with high water content (grapes, watermelon, cantaloupe, spinach, cauliflower, eggplant, bell pepper, red cabbage)
Oats
Olive oil
Sweet potatoes
Green tea
4. How to Prevent Sweat Stains: Quit Smoking
Quitting nicotine might be the answer you're looking for if you're concerned about sweat stains. The nicotine that the body takes in from smoking raises the body temperature and makes the heart beat faster. This causes the sweat glands to work more.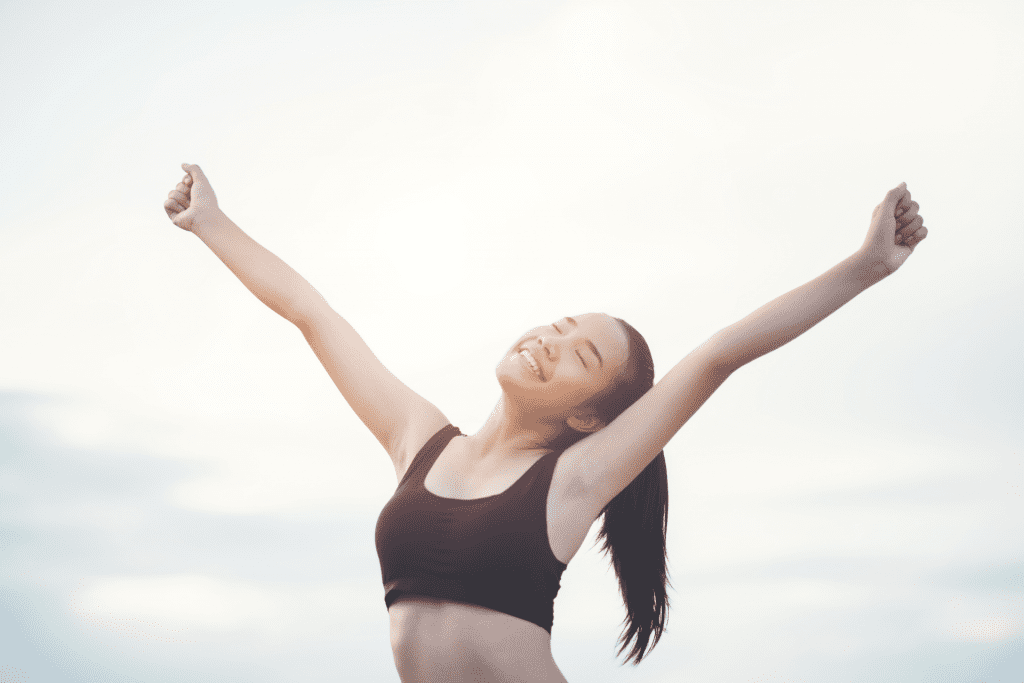 Seeking A Sustainable Solution on How to Prevent Sweat Stains? Call Us Today!
Aside from our top-notch skin care treatments, APT Medical Aesthetics offers effective treatments for excessive underarm sweat in the form of Botox injections. Studies have shown that Botox can successfully treat underarm sweating, hence, becoming the best solution for preventing sweat stains, effectively and permanently. 
Call us today to talk to one of our medical aesthetics professionals, and share your concerns about underarm sweating. Take advantage of our free consultation and learn more about our Botox treatments as a solution for preventing sweat stains and underarm sweat.
BACK TO ALL ARTICLES