Taking Beauty up a Notch With Medical-Grade Skincare
So many different trends in skincare have come and gone over the years. But most of them are just that – trends that people quickly lose trust in because they hardly work. The only thing that can truly sustain a product is proven results. 
The spotlight is currently on medical-grade skincare, but how effective is it? How different is it from prescription and OTC products? And what is it exactly? 
Here's what our team has to say:
What Is Medical-Grade Skincare?
When doctors are involved in the formulation of a product, then that product can be called "medical-grade." They go inside the bottle and work on the composition of each ingredient from start to finish. 
Doctors like dermatologists have scientific knowledge about which ingredient would work for a targeted skin condition. For example, dermatologists know which hydroxy acid (and what amount) can improve the appearance of acne scars. Thus, medical-grade products are believed to be effective.
Are Medical-Grade Formulas the Same as Prescription Formulas?
Prescription products are drugs or medications designed to treat medical conditions. It's a heavily-regulated term – it needs to go through rigorous testing and clinical trials before it can be approved by Health Canada and be called a prescription product.
And because it's a medication is precisely why it requires a prescription and must be used under a doctor's supervision.
Medical-grade products don't need a doctor's prescription. It doesn't have to undergo the same rigorous testing as prescription products to be labelled as medical-grade. Most medical-grade products, though, often have clinical studies to back up efficacy claims.
: What's the Key Difference?
Medical-grade skincare products can only use ingredients that have been approved for over-the-counter (OTC) use. Technically, they often have the same ingredients as your "regular" skin care products.
Does it mean medical-grade and OTC skincare are the same? 
Not really. OTC products have been manufactured to target all skin types, so they can't contain a big amount of active ingredients.
For example, salicylic acid is good for controlling oil, but it isn't good for people with dry skin. Thus, manufacturers only put a small amount of that active ingredient so the product doesn't have the power to have huge adverse effects for people with dry skin.
The problem is because it only has small active ingredients, it means it also doesn't have enough power to offer significant benefits to people with oily skin. It might work if you have minimal skin issues, but otherwise, it's not enough.
Medical-grade skincare, on the other hand, is formulated to target specific skin conditions and skin types. And so, it contains higher concentrations of active ingredients that will work for that skin condition and skin type.
Due to the high amount of active ingredients, medical-grade products can penetrate the dermis and work more quickly and effectively than OTC products.
Does It Mean Medical-Grade Products Are Too Harsh for My Sensitive Skin?
It could be, but so can some OTC skincare products. If you're using a strong exfoliating acid serum – regardless of whether it's medical-grade or OTC – it could be bad for people with sensitive skin. 
The key is to let experts diagnose your skin so they can advise which product is appropriate for you.
What Are the Benefits of Using Medical-Grade Skincare Formulas?
Medical-grade products aren't always better than OTC products. They are only better if they work for you. And again, this can be achieved with the help of a skin expert so you can use the correct product for your skin type.
 In a nutshell, here are some of the benefits of using medical-grade skincare products:
They are formulated with highly-stable ingredients
Ingredients have greater absorption and are delivered deeper into the skin
A personalized skincare routine using medical-grade products can deliver results as quickly as six to eight weeks
Most medical-grade products use bioavailable ingredients which simply means they can be used by the body immediately and have an active effect on the skin
Because it can penetrate under the dermis, results are also longer-lasting.
Most medical-grade products are "clean" which means they don't contain parabens, chemical sunscreen filters, sulphates, dyes, phthalates, and other toxic substances typically found in most OTC products. 
Medical-grade products aren't one-type-suits-all. To buy it, you need to have the guidance of a medical aesthetician to guarantee efficacy. Doing so will also help prevent future skin issues.
What Ingredients Should I Look For in Medical-Grade Formulas?
The active ingredients below are some of the most common ingredients in medical-grade formulations. They can be great for some skin types and aren't so great for others. 
It's best to seek the advice of skin experts before using products with potent concentrations of:
Vitamin C – It's the best antioxidant that can protect your skin from free radical damage, aids skin in tissue repair, and stimulates collagen production.
Glycerin – Glycerin is an ingredient in medical-grade skin products that help moisturize the skin and provide anti-aging effects.
Retinol – A derivative of Vitamin A, medical-grade retinol isn't as intense as prescription formulas, but it's certainly stronger than OTC versions. It's a compound that helps reduce fine lines and wrinkles by increasing surface skin cell turnover.
AHAs – A class of chemical compounds, AHAs are used in medical-grade skincare formulas to reduce enlarged pores. Glycolic acid is considered one of the strongest AHA. When not used properly, it can irritate the skin and can make wrinkles look more noticeable.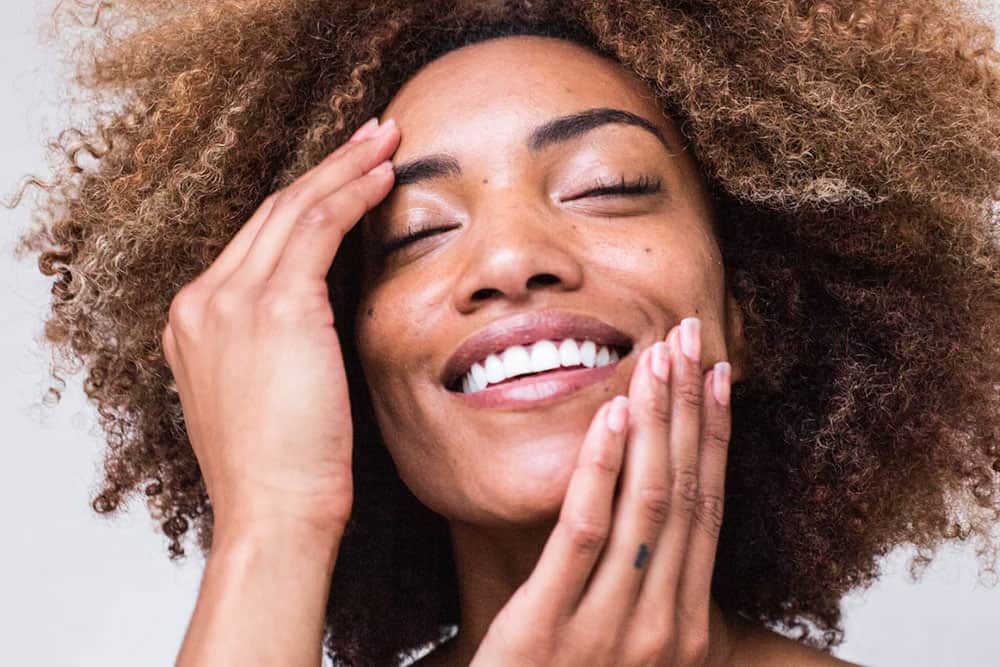 Consult Skin Experts for the Best Medical-Grade Skincare Brands
Qualified skin specialists like APT Medical Aesthetics can help evaluate your skin and give you the best medical-grade product suitable for you.
Get in touch with us to find out more about our medical-grade skincare line or go to our website to claim and schedule a free consultation.
BACK TO ALL ARTICLES