5 Effective Treatments for Wrinkles
No one likes the look of fine lines and wrinkles, however, it is a part of ageing that we all have to deal with at some point. Sometimes though, we just want to prolong the ageing process just a little bit longer. After all, none of us really feel as old as our age might betray. Luckily for us, there are a variety of treatments that are designed specifically to target and correct the look of fine lines and wrinkles.
Keep reading to find out 7 of the most effective treatments for wrinkles that you can have done today to look younger tomorrow!
Certain facial expressions oftentimes caused by repeated muscle movements can contribute to the development of premature wrinkles. Botox, Dysport, and Xeomin are all known as wrinkle relaxers and are used to treat areas of the face that are afflicted by them, softening your overall appearance. They are typically best used from the cheekbones up in the upper region of the face.
That being said, this particular treatment for wrinkles does not have the ability to correct the look of fine lines and wrinkles caused by other factors such as gravity or exposure to the sun. Luckily, there are other options for that.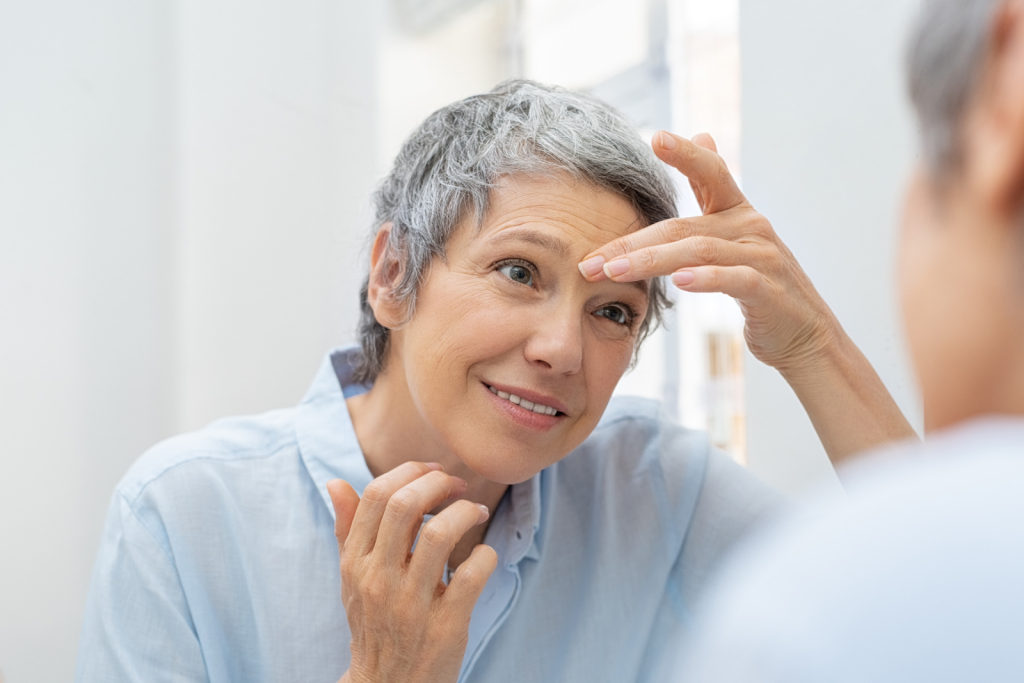 As we age, the compartments of fat in our faces deflate and sag. Dermal fillers can fill in the spaces that have descended in order to recreate volume and improve the look of fine lines, wrinkles, and sagging skin. They are most commonly used in the mid and lower face for cheeks, lips, jawlines and melomental folds. They are also used to rejuvenate the hands and many other areas as well.
Some common brands of dermal fillers include Belotero, Revanesse, Restylane, Juvederm and Radiesse. Belotero is a temporary hyaluronic acid dermal filler option as one of the many treatments for wrinkles and volume loss. With this type of dermal filler, you can restore volume that has been lost in areas such as the cheeks, lips, temples, and hands. With Radiesse you can accomplish similar results, restoring structure to your facial contours in specific areas such as the cheeks and jawline. Radiesse has the additional benefit of creating a collagen response in your skin to improve texture and tone over time.
Also known as Collagen Induction Therapy (CIT), microneedling is a great treatment option to reduce the look of wrinkles. This non-invasive procedure stimulates your skin's natural repair process by creating controlled micro-injuries. What this means is that the levels of collagen and elastin that are important in maintaining your skin's fullness are revitalized for overall skin rejuvenation in addition to a more youthful appearance.
Our skin goes through a lot as we move through life; unprotected exposure to the sun, high levels of stress, acne, and lifestyle habits all impact how our skin looks. Along with a wide variety of skin concerns, laser skin resurfacing can help to improve the look of wrinkles. It uses an ablative or non-ablative laser to remove the top layer of the skin or stimulate collagen production. HALO laser is a fractional resurfacing laser well known to target fine lines, pigment, skin textural issues and enlarged pores.
For an overall smoother, more radiant appearance, laser skin resurfacing might be the treatment for wrinkles that you are looking for!
Any part of your body that is concerning to you can be treated using Forever Young BBL. This treatment for wrinkles utilizes BroadBand Light technology in order to change your skin at the molecular level. Doing so will activate certain genes that are tied to youth while simultaneously turning off the ones that are tied to ageing. To achieve beautiful, youthful skin, your cells will literally be programmed to be younger!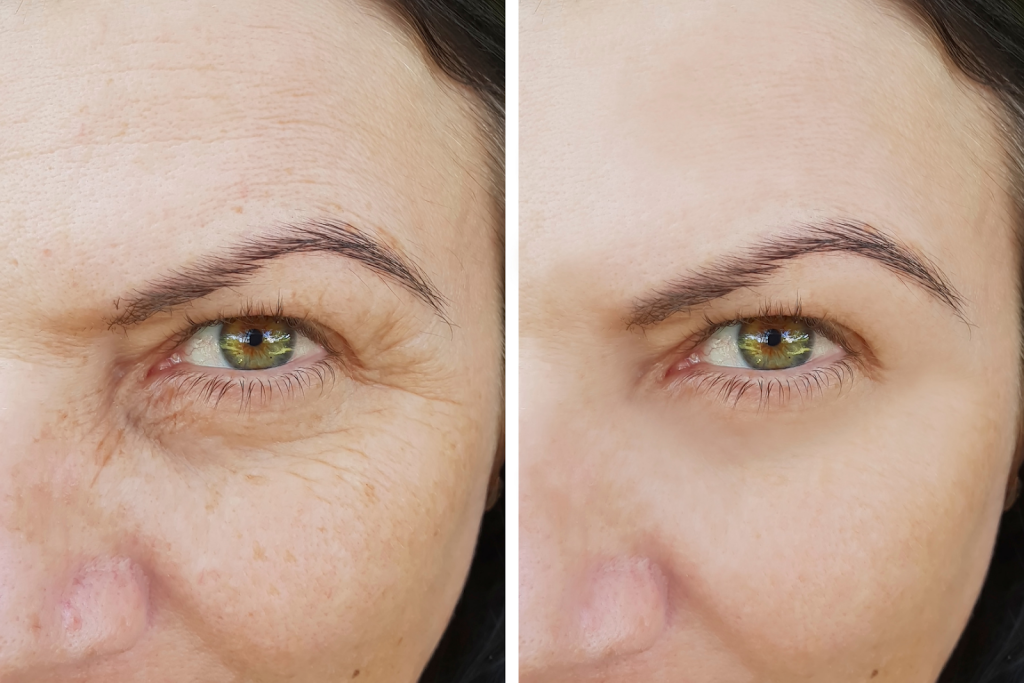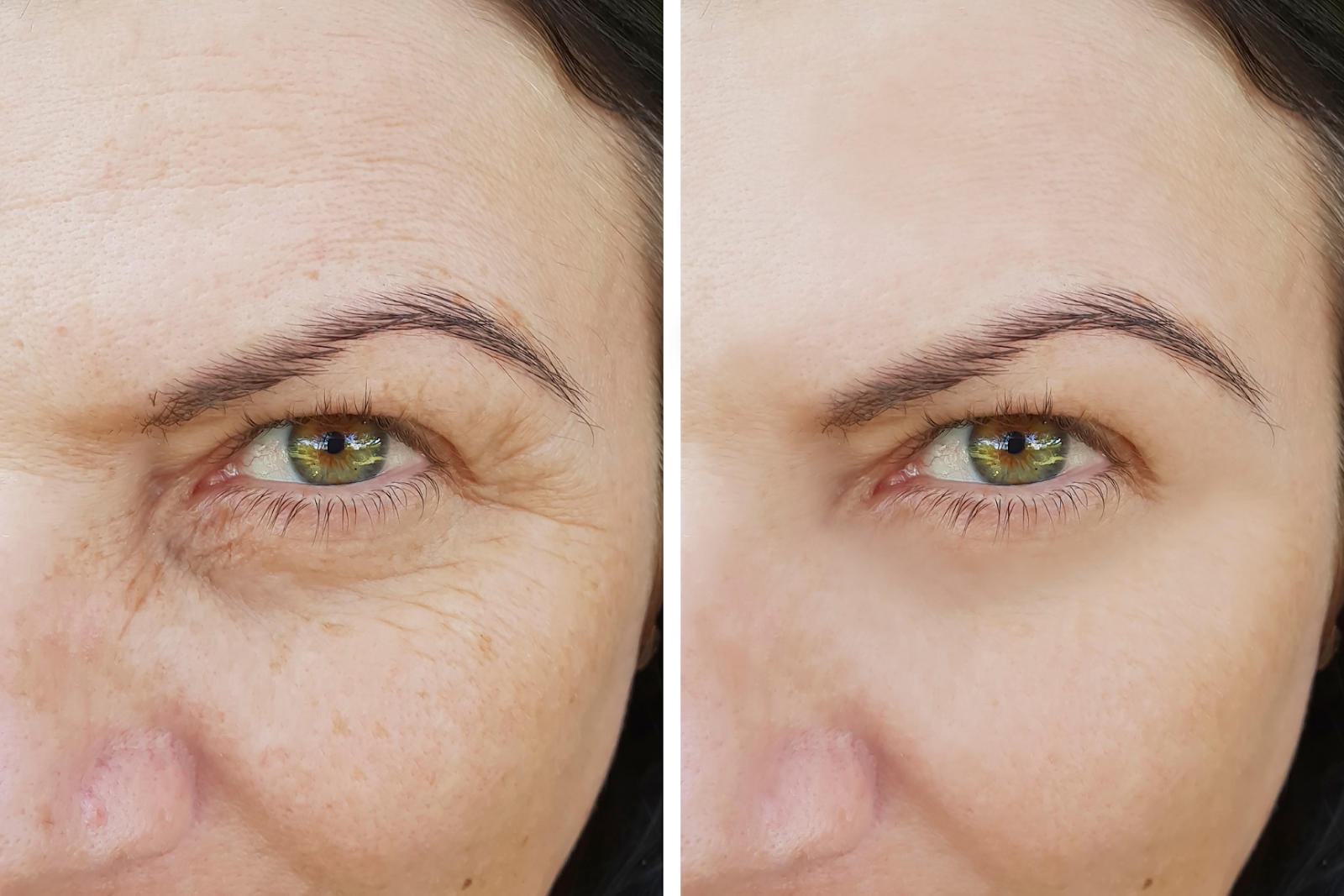 How We Can Help You
When you begin to notice the telltale signs of ageing, sometimes far sooner than they should appear, you may start to feel self-conscious about your appearance. There is no reason to let fine lines and wrinkles hold you back from feeling like your best and most beautiful self when there are numerous treatments for wrinkles available.
At APT Medical Aesthetics, we offer all of the wrinkle treatments listed in this article in addition to other effective options for you to choose from. All treatment options come with their own set of benefits and which one will be most effective will highly dependent on your unique concerns and skin goals.
Contact us today to book a free consultation where we will gladly help you figure out which fine line and wrinkle treatment option is best for you.
BACK TO ALL ARTICLES