How to Know Your Skin Type and Tips on Treating It
Determining your skin type is the most important step in perfecting your daily skincare routine. Why? Because it sets you up for success in having healthy, glowing skin. Once you know what your skin type is, you can choose the products to help you maintain your skin and choose the procedures that best fit your needs.
The first step is to learn about skin type categories. By understanding them, you'll be able to figure out which one is yours and it will allow you to answer the questions that we are going to discuss in the next section.
Ready to find out what your skin type category is?
Skin Type Categories
When trying to find out your skin type, you will need to examine these categories. Each skin type is defined by how much oil the skin on your face produces. Sebaceous glands within the skin secrete an oily substance called sebum which is responsible for many skin irritation issues.
Depending on your sebum production, the skin types can be determined as such:
Oily Skin
This category is characterized by excess oil all over your skin, giving off a greasy and shiny appearance. If untreated, your pores can get clogged and enlarged, accumulating dead skin cells. As a result, you may experience blackheads, pimples, and other types of acne and blemishes.
Dry Skin
Dry skin is often described as flaky, rough, and absorbent. If you put on moisturizer and you notice that your skin immediately soaks the cream, then you might have dry skin. Dry skin, or "xeroderma," can be caused by sunburn, medications, vitamin deficiency, or low humidity.
Sensitive Skin
This skin type is often and easily irritated, especially after interacting with new products or new environments. Individuals with sensitive skin may have harsh reactions to new environments with varying temperatures, dyes, fragrances, or chemicals that are present in some skincare products. Some reactions can cause inflammation, itchiness, rashes, or redness.
Combination Skin
As the category suggests, this skin type is a combination of oily, dry, and/or sensitive skin. Some experience dry skin during the wintertime, and oily skin during summer. Dermatologists believe that combination skin is a distinct type mainly characterized by different amounts of sebum production in the face.
Skin Type Quiz: Answer These Questions
If you're ready to find out your skin type, let's get right into the five questions that you can ask yourself.
1. Is Your Face Always Shiny?
If your answer is yes, then you have an oily type of skin.
2. Is Your T-Zone Always Shimmering, but the Rest of Your Face is Matte?
If your answer is yes, then you have a combination type of skin.
3. Is Your Skin Flaky, Scaly, or Tight?
If your answer is yes, you have dry skin.
4. Do You Always Have Skin Irritations?
If you're always breaking out or showing signs of rashes, then you have sensitive skin.
5. Do you Have Itchy and Red Skin?
If you're always scratching your face after using a product, or if you constantly get inflamed painful skin, then you have sensitive skin.
Treatment Options for Different Skin Types
Now that you have an understanding of your skin type, your next step is to find out how to balance it to prevent breakouts and other skin issues from happening.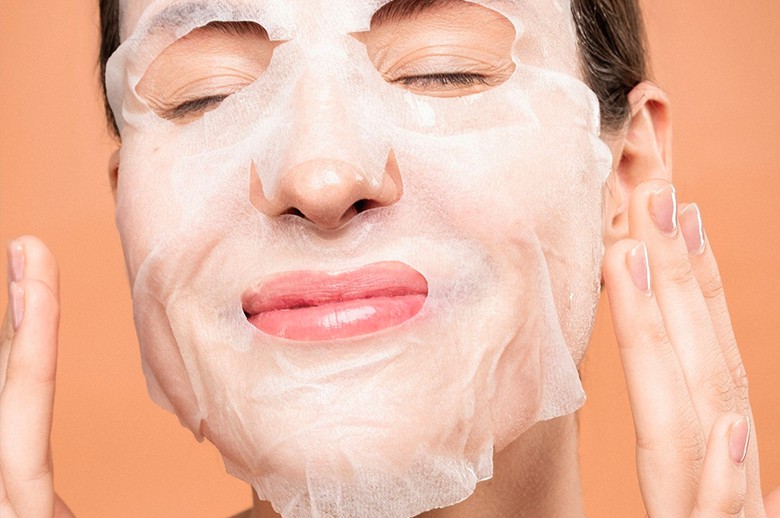 Oily Skin
To remove excess sebum, cleanse daily by using an alcohol-free toner and an oil-free moisturizer. Use clay masks at night, and exfoliate when you can. Applying a day cream with sun protection is also recommended.
Dry Skin
If you have dry skin, reduce your exposure to hot baths or sun damage. Remember to always apply sunscreen before heading out on a sunny day. Consuming foods rich in Omega-3 is also recommended, as it minimizes the damage that your skin gets from toxins. Use hydrating facial masks at least three times a week to give your skin some moisture.
Sensitive Skin
If you're certain that you have sensitive skin, you might need to stop using harsh cleansers and soaps that contain alkaline. Adding to that, remember to use lukewarm water to rinse your face. If you can, choose natural products that are rich in vitamins, antioxidants, and minerals. Applying properly pH-balanced skincare products is also a great way to maintain sensitive skin. It also helps to remember to remove any form of make-up before going to bed.
Combination Skin
Dermatologists suggest treating the oily and dry parts of the face differently. You would want to regulate the parts where oil production is more apparent while keeping your cheeks hydrated. Pick an oil-balancing moisturizer on the T-zone to eliminate any sheen, and use a richer moisturizer for the cheeks to provide hydration.
Need More Tips to Find Out Your Skin Type?
Contact APT Medical Aesthetics today and get a free skin analysis, so you can begin creating the perfect skincare routine. Learning how to know your skin type is only the tip of the skincare iceberg that we can offer. Get to know our wide range of treatments and products to help you maintain a youthful glow.
BACK TO ALL ARTICLES