Morpheus8 vs HIFU SkinFirming: How to Pick
Today's innovations in the world of skin care have paved the way for non-invasive skin firming treatments such as Morpheus8 and High-Intensity Focused Ultrasound Facial (HIFU). If you're thinking about Morpheus8 vs HIFU and trying to choose which treatment is better, our skin care experts can help you decide! 
In this post, we will differentiate the two and help you pick which one is suited for your preference, lifestyle, and budget. 
When discussing Morpheus8 vs HIFU, it is important to differentiate its treatment methods, effects, and benefits so you can decide 
First, let's take a closer look at Morpheus8.



What is Morpheus8?
Morpheus8 combines the effects offered by microneedling technology and radiofrequency (RF) energy to sculpt and remodel the inner layers of the skin. To achieve this, Morpheus8 utilizes an advanced subdermal adipose remodelling device (SARD). With the hands of a skin care expert, the Morpheus8 technology can target the skin's building blocks with micro-injuries and RF waves to jumpstart the natural healing, remodelling, and anti-aging process of the body.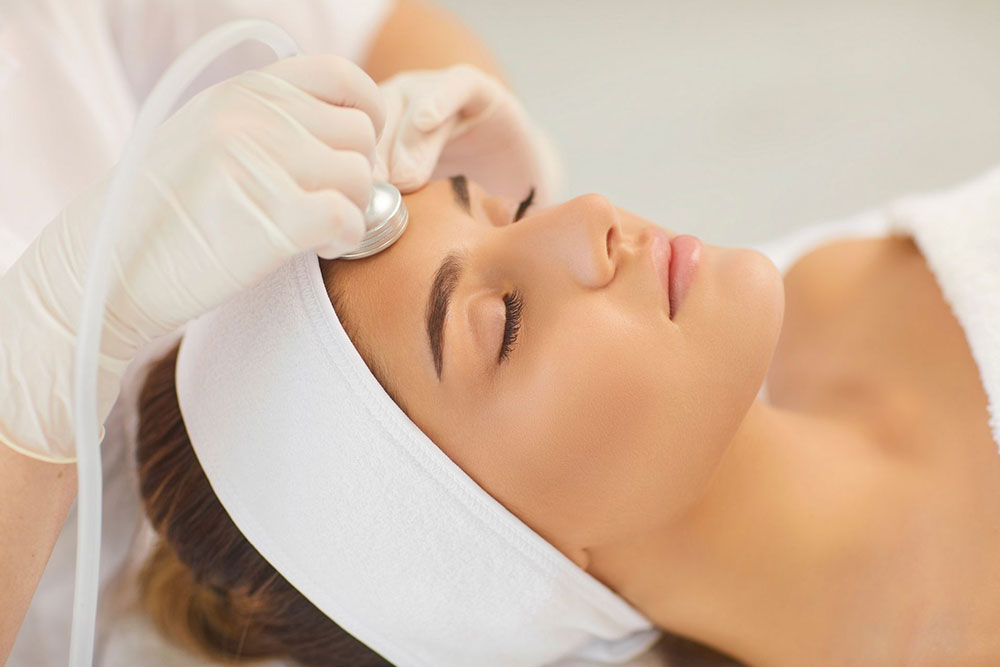 Some of the combined effects that the Morpheus8 treatment can offer are:
Skin tightening
Skin resurfacing
Anti-aging 
Because of its minimally invasive nature, the Morpheus8 does not come with the effect of having post-inflammatory hyperpigmentation. After completing the treatment, you will not have to worry about getting dark patches on the treatment area that will create uneven skin tone all over the body. 
Morpheus8 is ideal for those who are starting to see the onset of fine lines and wrinkles and those who are worried about skin laxity. More importantly, this treatment is ideal for those who would like a preventive approach towards aging but prefer a less aggressive method compared to Botox, or plastic surgery. This treatment is recommended for those who wish to battle:
Sagging or loose skin
Acne scarring or rough skin
Discoloration or hyperpigmentation
Stretchmarks
Now that we've covered the first part of the Morpheus8 vs HIFU discussion, we can move on to the next subject. 
What is HIFU Facial?
HIFU facial, or High-Intensity Focused Ultrasound facial, is another non-invasive treatment against aging. A HIFU facial utilizes ultrasound energy to create heat deep into the skin to target damaged skin cells. With this type of treatment, the body acts naturally to produce collagen, the substance in the skin that creates structure and elasticity, to aid in cell regrowth and repair damaged cells. 
A non-surgical ultrasound treatment such as a HIFU facial can efficiently:
Reduce the appearance of jowls
Tighten the skin around the neck
Smoothen fine lines and wrinkles
Smoothen and tighten skin on the chest area
Lift sagging eyelids or eyebrows 
It is important to note that this technology is different from the ultrasound that doctors utilize for medical imaging. HIFU uses specifically high energy waves to target specific areas of the body. 
A more common and highly reviewed HIFU treatment available is called Ultherapy. Ultherapy is often referred to as a "lunchtime" skin tightening and anti-aging procedure due to its quick-relief and non-invasive aspects. 
Morpheus8 vs HIFU Facial: Which One Do I Pick?
Now that we have discussed the two treatments, let's look at the differences that they possess to determine which one can fully treat your skin care needs. 
Treatment Areas
Morpheus8 can be used on almost all areas of the face and body since it is also efficient in removing stretch marks and sculpting. On the other hand, Ultherapy is effective in limited treatment areas, such as the face, neck, and décolletage.
Results and Longevity
The Morpheus8 treatment can give quicker results, as changes can be seen 4 to 6 weeks after the first session. The effects and positive results of Ultherapy can be seen visibly after 3 to 6 months of completing all sessions. 
After completing the recommended number of sessions, the Morpheus8 treatment can offer results that can last between 3 to 5 years. On the other hand, the results of the more targeted Ultherapy can last for about 12 to 13 months. 
If you're looking for treatment outside of the face and chest area, then the Morpheus8 is the one for you. It also bears longer results compared to a HIFU facial, making it ideal for those who don't have much time to plan on getting follow-up treatments after the initial number of sessions. 
Meanwhile, if you wish to focus on skin tightening treatments on the face and chest area and have time to schedule follow-up sessions to maximize its effects, then a HIFU facial could be a better option. 
With all of these said, it is still important to seek the advice of a skin care professional to study your skin type and desired results. 
Want to Learn More About Morpheus8 vs HIFU Facials?
We can help you figure out which treatment suits you better. APT Medical Aesthetics is a trusted facility in Oakland offering a wide range of state-of-the-art skin care solutions. If you have more skin concerns, feel free to reach out so we can talk to you about our other efficient treatment options, products, and programs that suit your budget, lifestyle, and desired results.
Thinking of getting more treatments other than Morpheus8 and a HIFU facial? Contact us today for a free consultation and talk to one of our experts so you can schedule a face-to-face appointment.
BACK TO ALL ARTICLES