Spring Clean Your Skin Care Routine
Spring is the time when many of us take the opportunity to clean house. Re-organizing our closets, scrubbing our homes from top to bottom or giving the interior of our cars a much-needed post-winter detailing are usually at the top of our spring-cleaning list. Have you ever thought about the importance of decluttering your skin care products? Now is the perfect time to pull out all your skin lotions and potions and figure out what you need to do with your skin care routine to achieve a refreshed, spring glow this season.
Check Expiry Dates
Most skin care products will either have an expiry date printed on its packaging or on the product itself. To make extra room in your bathroom drawers and vanity, be sure to check the expiry dates of all your favourite skin care products. Expired skin care products aren't necessarily harmful however they generally lose their effectiveness and won't be able to give you the results you're looking for. Our advice? If it's past its date, don't hesitate in tossing it out and make room for your best skin care products for spring.
Swap Your Thick Winter Moisturizer Out for a Lightweight Formula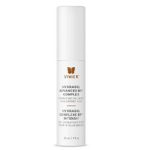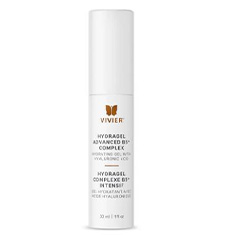 Your heavy facial moisturizer probably did a great job at keeping your skin hydrated during the harsh, winter months but rising temperatures will warrant a change. Thicker, emollient rich creams can result in an excess of oil and cause breakouts. A water-based, lightweight moisturizer is a better option during the spring and summer months. A moisturizer formulated with hyaluronic acid such as Vivier's HydraGel will increase hydration without the heavy or oily feeling.
Exfoliate Regularly
One of the easiest ways to get glowing skin this season is to gently exfoliate once or twice a week. Exfoliating sloughs off dry, dead skin cells that have accumulated over the winter months and restores a smooth and refreshed complexion. It also is a great way to ensure better absorption of your moisturizers and anti-aging serums. Our top pick? ZO Skin Health Exfoliating Polish with its round, crystal beads works wonders at creating a smoother, more even-toned appearance.
Slather on the Sunscreen
While wearing sunscreen all year long is essential in protecting your skin from harmful UVA and UVB rays, many of us tend to drop the ball during the winter months. Spring is the time to pull your pants back up and be diligent about applying sunscreen with an SPF of at least 30 each and every day. As we spend more time outdoors, reapplication of your sunscreen every 2 to 3 hours becomes necessary for maximum sun protection. Colourscience Sunforgettable, a brush-on mineral sunscreen powder, is an easy, convenient solution to ensure continued sun protection.

Choose Natural Skin Lightening Ingredients
Increased sun exposure can wreak havoc on anyone's skin, especially for those suffering from hyperpigmentation issues such as melasma. If you're currently using a skin lightening treatment program program that contains retinol and/or hydroquinone, with spring upon us, it's probably a good time to make the switch to a skin care system that uses natural skin brighteners such as vitamin C and kojic acid to even out your skin tone. Active ingredients such as retinols and hydroquinone can increase your skin's sensitivity to the sun resulting in worsening sun damage and/or burns. Consider Vivier's Hyperigmentation Program (Non-Hydroquinone) – in just 4 minutes a day you can erase years of skin damage while enjoying visible improvement in hyperpigmentation, and irregular skin texture and tone.
Let Your Skin Breathe
Spring is the perfect time to simplify your makeup routine and do away with the heavy foundation. Warmer days means sweating which if you wear a lot of makeup can lead to clogged pores and acne outbreaks. As temperatures rise, opt for a tinted moisturizer like Alumier's Sheer Hydration SPF 40 as a substitute to your thicker makeup formulations.
Visit APT Medical Aesthetics for a free consultation to discuss your skin care needs this season or visit our e-skin store today.
BACK TO ALL ARTICLES