How to Stop Fearing Lip Injections
Sometimes, a little enhancement can make a big change. Makeup, for example, can cover the occasional zit. A good haircut that compliments your face shape can improve facial harmony. And a nice dress can emphasize your best asset.
Like these little things, the goal of a lip injection is not to change your face, but to help aesthetically balance your features and give your lips a more youthful, plumper, and even look.
So, do lip injections hurt? Although you'd be encountering a needle in the process, there's no reason to fear the procedure. Here's why: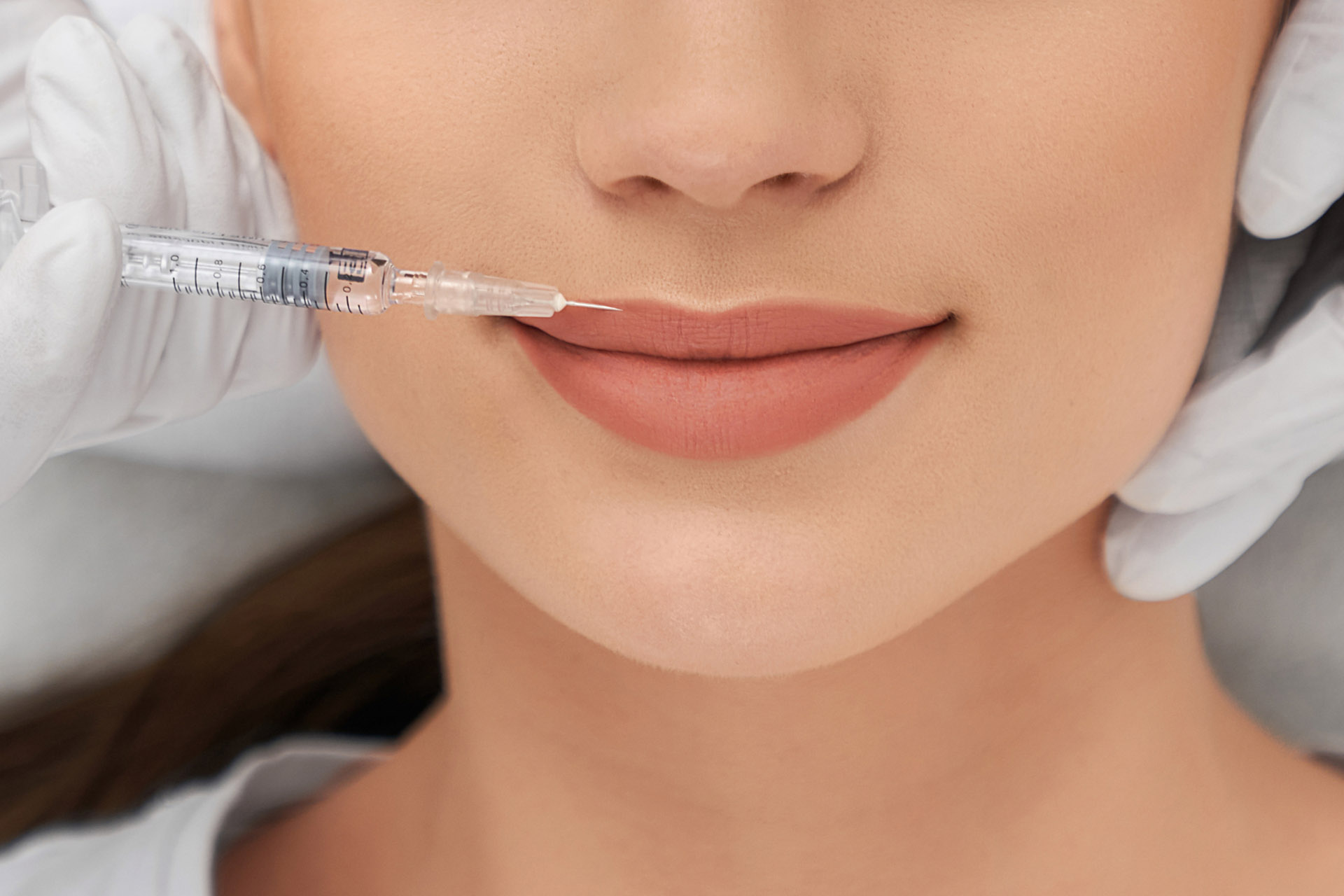 1. It's Quick and Virtually Painless
Interested in getting filler but dreading the thought of injections? If your question is, "Do lip injections hurt?" The good news is that as long as you can handle the sight of a needle, you probably won't feel much at all!
The procedure begins by applying a numbing agent to your lips. Once the area is numb, a tiny needle, which won't go deeper than 2.5mm, is used to inject the filler. It'll all be over in about ten minutes.
After the filler has been injected, your doctor will massage your lips in order to make sure that the filler is evenly dispersed and that there aren't any lumps or bumps. While this may be a strange sensation, it doesn't actually hurt.
That being said, you may experience some tenderness and bruising after the procedure. This is normal and temporary. Ice packs and an antihistamine (such as Benadryl) can help alleviate swelling, while supplementation with Arnica montana will help with bruising.
2. Lip Fillers Are Made With Compounds That Naturally Occur in the Body
While there are wide varieties of dermal fillers, those that are composed of hyaluronic acid are typically used for lip enhancement. In fact, some hyaluronic acid fillers are designed specifically for the lips!
Because hyaluronic acid naturally occurs in our bodies, these fillers are safe and very well-tolerated. Also, side effects are rare.
Most fillers also contain lidocaine, a localized pain reliever, which increases patient comfort.
3. Look Forward To How It Will Help Balance Your Facial Features
In the hands of an experienced cosmetic nurse, a lip enhancement procedure can improve your overall appearance. They will be able to create a subtle and natural look while maintaining proper proportions.
When choosing a clinic, do your research. Look for those with ample lip enhancement experience by asking to see their previous work, or asking for recommendations from patients who have had great results.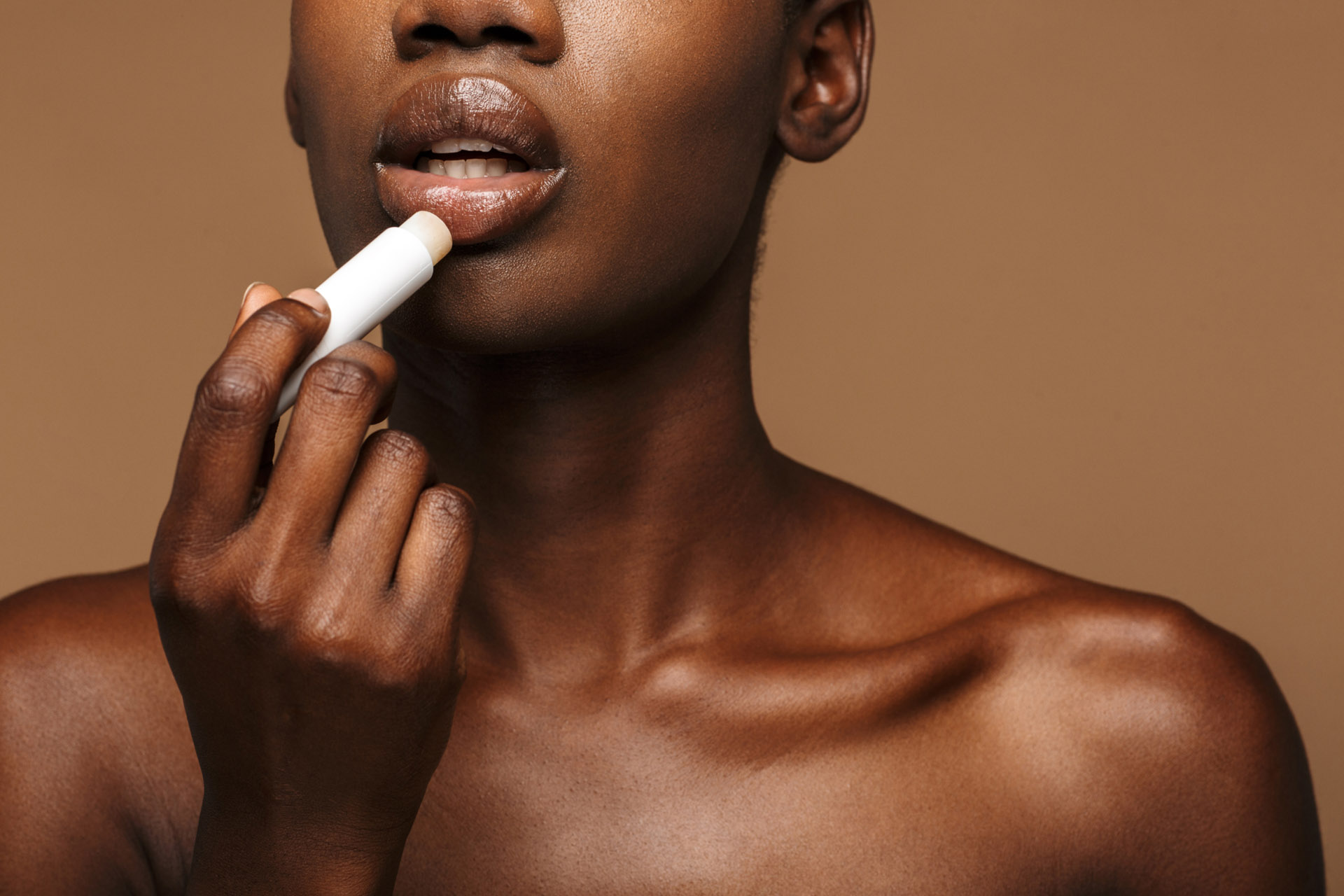 4.It Is Easy to Correct and Adjust
If you feel that an adjustment is necessary, hyaluronic acid fillers can be dissolved instantly using a corrective enzyme called hyaluronidase.
Like hyaluronic acid, hyaluronidase is a natural substance. It selectively dissolves hyaluronic acid, so the surrounding tissues will remain intact and healthy during the adjustment.
Hyaluronidase works immediately and will continue to work for up to 48 hours. You should see the final adjusted size on the third day after your corrective injection.
5. It Can Help Boost Your Mood and Confidence
Whether you have always been self-conscious about your lips or they have lost some volume over the years, lip injections provide a quick and easy solution that will give your self-esteem a boost.
It's not even a matter of whether your friends, relatives or coworkers will like it. If your results look natural and it makes you feel more comfortable with your appearance, then that's all that matters!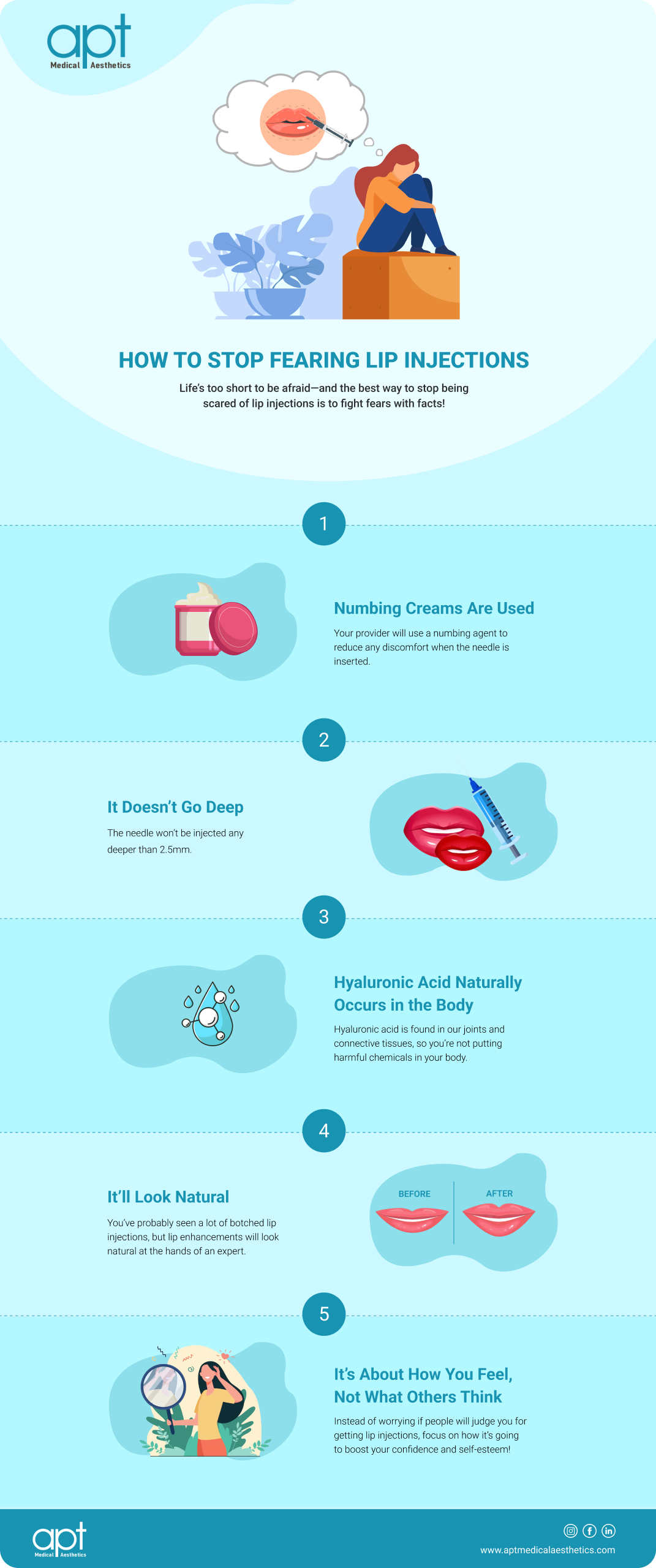 Discuss Your Concerns with a Reputable and Reliable Beauty Expert
Is the question "do lip injections hurt?" stopping you from pursuing your beauty goals?
Free yourself from doubts by talking to the true professionals in lip injections. Our cosmetic injection nurses at APT Medical Aesthetics will happily guide you through your decision-making process. As experts in the field with years of experience, they will give you reliable answers to your questions, safely perform lip injections, and provide the best aftercare.
Get professional assistance now by booking a FREE consultation.
BACK TO ALL ARTICLES