Our Top Sunscreen Picks for the Summer 2021
While most of last year's summer was spent indoors, summer 2021 promises to be different. As restrictions loosen up, most of us have already made plans to take that long-overdue hike, go to an outdoor concert, or take a trip to the lake. If you're someone who is proactive about taking care of their facial skin, then you must know how important reliable sunscreen protection is.
Here are our picks for the best sunscreen products to protect your skin this summer!
The Best Sunscreen Protection for the Summer Sun
Sun exposure speeds up common signs of aging, such as dark spots, uneven skin tone, and fine lines and wrinkles. A wide-brimmed hat won't do the trick alone, you need superb sunscreen protection to keep your skin hydrated during sunny days out. Plus, getting sunburnt on the first day of your much-awaited vacation is not a good look.
Forget over-the-counter sunscreen, equip yourself with medical-grade protection by brands that you can trust! Here are our top five picks:
Colorescience is known for its products in helping treat patients with melasma and hyperpigmentation, skin conditions that are worsened by frequent sun exposure.
Powered by EnviroScreen® technology, this all-mineral sunscreen provides total protection in one convenient, on-the-go application. Use alone or over makeup, the Colorescience Sunforgettable® SPF 50 line is available in three shades: fair, medium, and tan, to cater to women with all kinds of skin tones.
EnviroScreen® technology is a skincare innovation developed by Colorescience. The technology uses patented active ingredients, such as zinc oxide and titanium dioxide, which create a barrier that prevents free radical formation and oxidative stress. These patented ingredients are combined with special additives that work synergistically to protect skin from damage caused by exposure to UVA/UVB rays, pollution, and infrared radiation.
To support our recommendation, New York Magazine has named the Colorescience Sunforgettable® Total Protection Brush On as the best overall powder sunscreen. Not only is it easy to apply, but it also minimizes sheen on sunny days!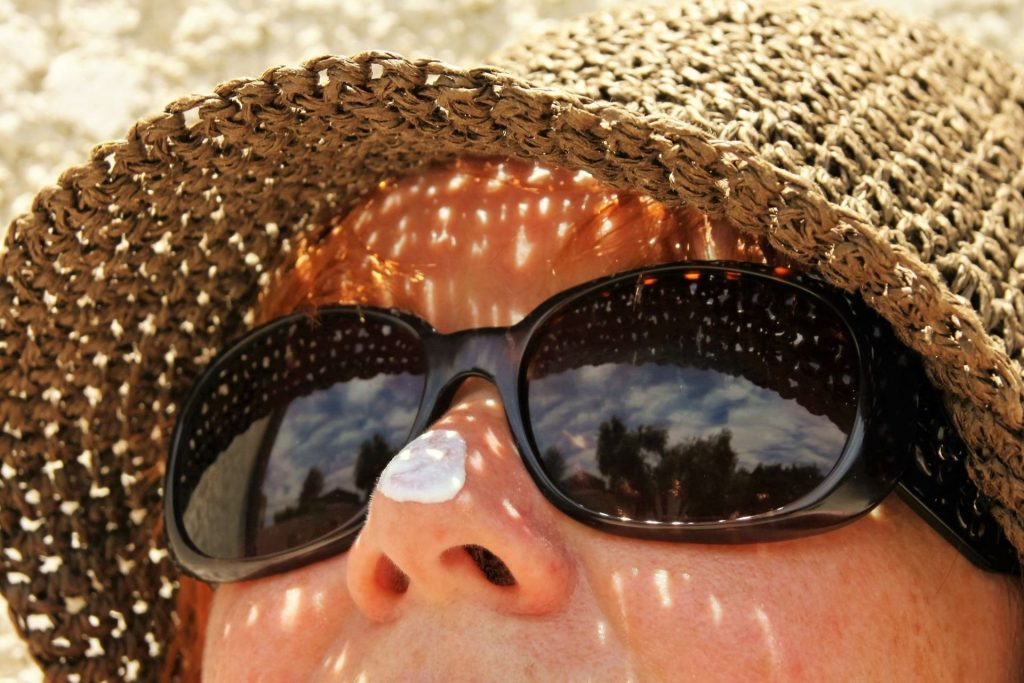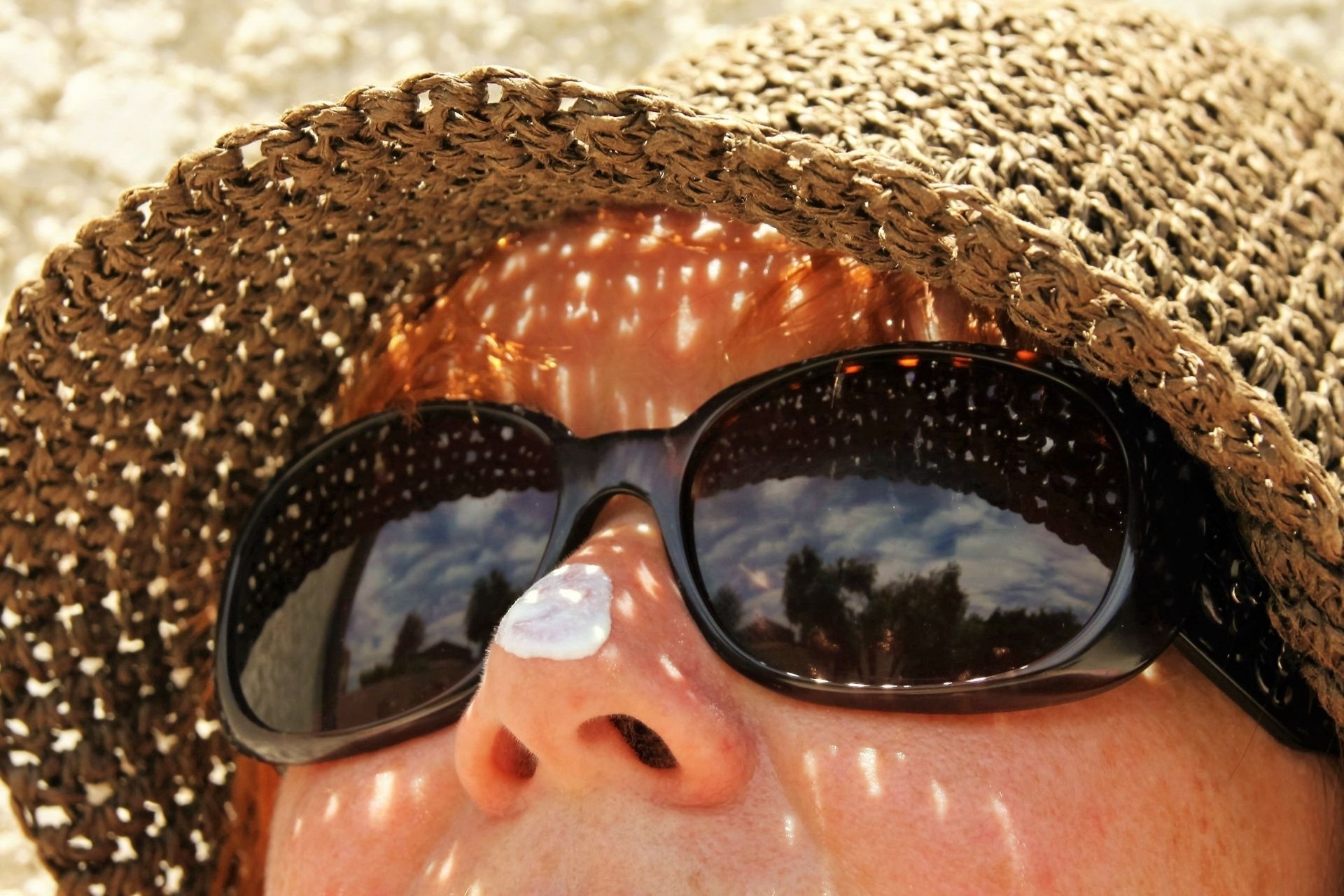 2. Zo Skin Health Sunscreen + Primer SPF 30
This dual-action sunscreen protects your skin against the damaging effects of UVB, HEV light, and IR-A rays. This sunscreen with primer hydrates the skin and doubles as a makeup primer for a smooth, matte finish. It diminishes skin imperfections and guards the skin against photodamage.
The Zo Skin Health Sunscreen + Primer sunscreen can be worn alone, or worn under makeup for a long-lasting application. A bonus feature of this product is its ability to smoothen the skin and diminish the appearance of fine lines. 
To use, apply 15 minutes before sun exposure, and as needed. Note that this is not a water-resistant sunscreen, but can be reapplied after swimming or any water activities. For maximum protection, re-apply at least every two hours.
3. Elta MD UV Sheer Broad Spectrum SPF 50+
This broad-spectrum sunscreen from Elta MD has a lightweight, hydrating formula that feels silky to the touch, and light and airy on the skin. Upon application, it goes on smooth, absorbing quickly into the skin and helps even out skin tone.
This product offers up to 80 minutes of sweat and water resistant protection, making it ideal for active days out during the summer. It is also a good fit for those who live in hot and humid weather conditions. This sunscreen's active ingredient is zinc oxide, a natural mineral compound that works as a powerful sunscreen agent by reflecting and scattering UVA and UVB rays.
Another effective ingredient is sodium hyaluronate or hyaluronic acid. It helps retain moisture, reduces flaking, and restores the skin after being cooked in the sun. The UV Sheer sunscreen is formulated to be compatible with all skin tones without leaving a white cast.
Looking for More Ways To Protect Your Skin From Sun Damage?
Contact APT Medical Aesthetics today and get a free consultation on which sunscreen products are ideal for your skin type. Aside from giving you professional advice on how to protect your skin during the long summer days, we also offer a wide range of treatments and products to help you maintain a youthful glow for this scorching season!
BACK TO ALL ARTICLES