5 Cosmetic Treatments That Correct Sun Damage
With summertime comes long days spent outdoors enjoying the weather and soaking up the sunshine. However, with that comes the possibility of sun damage if your skin is not protected correctly—and maybe even if it is!
One of the most visible signs of sun damage is hyperpigmentation or dark spots on the skin. These tend to become more noticeable as you age in addition to any unprotected sun exposure you have accumulated over the years.
Luckily, there are several sun damage treatment options available. Find out which cosmetic treatment is right for you.
BBL BroadBand Light is a very popular treatment option for sun-damaged skin. It is a non-invasive procedure that utilizes the power of intense light to improve sun spots, facial redness, broken capillaries and more. Reduce the look of uneven pigmentation and correct sun damage with this quick and easy treatment.
While it is most often used on the face, it can be used on any part of the body that is exposed to the sun for extended periods of time, including the hands, neck, chest, shoulders and more. To achieve best results, a series of treatments is typically recommended.
Clinical peels are also commonly referred to as chemical peels. They are an excellent sun damage treatment option that can also reduce the look of dull skin, aging skin, fine lines, enlarged pores and so much more. Clinical peels work by exfoliating the skin in order to stimulate new cell production, restoring it back to its youthful luminosity.
This particular sun damage treatment is a simple and cost-effective form of skin resurfacing, as it requires very minimal downtime and can address multiple concerns at once. Good as a standalone treatment or every few months, clinical peels will restore smooth, luminous skin.
IPL (Intense Pulse Light) Photofacial is also known as photorejuvenation. This sun damage treatment is a non-invasive, light-based procedure that can vastly improve the look of a variety of skin concerns in order to give you a more even tone and texture. This includes brown spots, facial redness, freckles, broken facial capillaries and nose veins.
Similar to BBL, during an IPL Photofacial treatment, pulses of light penetrate the skin's outermost layers to target unwanted pigmentation. As a non-invasive procedure, this sun damage treatment requires do downtime. It is recommended to undergo multiple treatment sessions spaced one month apart in order to see optimal results.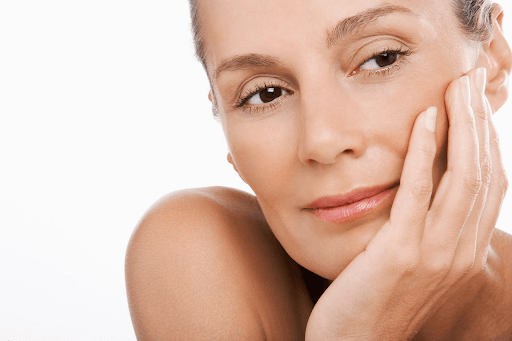 Halo Hybrid Fractional Laser combines deep dermal rejuvenation with epidermal renewal for outstanding results you may not get with any other treatment. Eliminate years of harm done to your skin with this sun damage treatment, giving your skin the luminous glow you've been looking for.
This treatment works by precisely targeting damaged skin. A customizable treatment, it works for most skin types that show multiple signs of aging. The amount of downtime that comes with this procedure will depend on what results you're looking for, but you can expect to see a noticeable improvement to your skin's tone and texture.
Laser skin resurfacing is a sun damage treatment that offers multiple benefits. If you are looking to improve the look of fine lines and wrinkles, uneven pigmentation and acne scars among other concerns, this treatment might be just what you are looking for.
Damaged skin is treated using an intense beam of light for laser skin resurfacing. There are two kinds of lasers available; ablative and non-ablative. The laser that's best for you will depend on the results that you are looking for and can be discussed during your initial consultation. The ablative laser removes the top layer of your skin, requiring time to heal afterwards. The non-ablative laser is less invasive, treating deeper areas of your skin in order to stimulate the production of collagen, therefore resulting in a faster recovery time.
If any of these sun damage treatments interest you, make sure you contact us today! One of our expert team members at APT Medical Aesthetics will gladly discuss the options that will give you the results you desire.
BACK TO ALL ARTICLES