The Best Treatments for Aging Hands?
When it comes to aging, especially for your hands, prevention is always the best medicine. That said, aging happens to us all, and we may not always be taking the best care of our skin, so how do you treat aging hands once they've started?
There are a multitude of possible treatments out there for aging hands that can restore them to their youthful glow and appearance, with varying results. Some are naturally going to be more effective than others, but none of these treatments are one-size-fits-all, so how do you choose the best treatment option for you? It's important to understand exactly why your hands are aging, and what needs to be treated.
Why Are My Hands Aging?
Aging happens to us all, but our hands will always show signs the fastest. This is because the skin itself is very thin, with few fat deposits. Over time, as our hands are unprotected and exposed to harmful UV rays, the fat stores deplete and collagen production drastically reduces. This leaves skin with a crepey texture, sun spots, obvious veins, fine lines, and wrinkles. This can make you appear even older than you are, and can be a source of self-consciousness for many.
Luckily, it's not too late to take care of your skin! There are a variety of treatments that can help aging hands. The most well known and widely advertised, anti-ageing skincare, is a viable option for short term solutions that are typically quite affordable, though it has some drawbacks.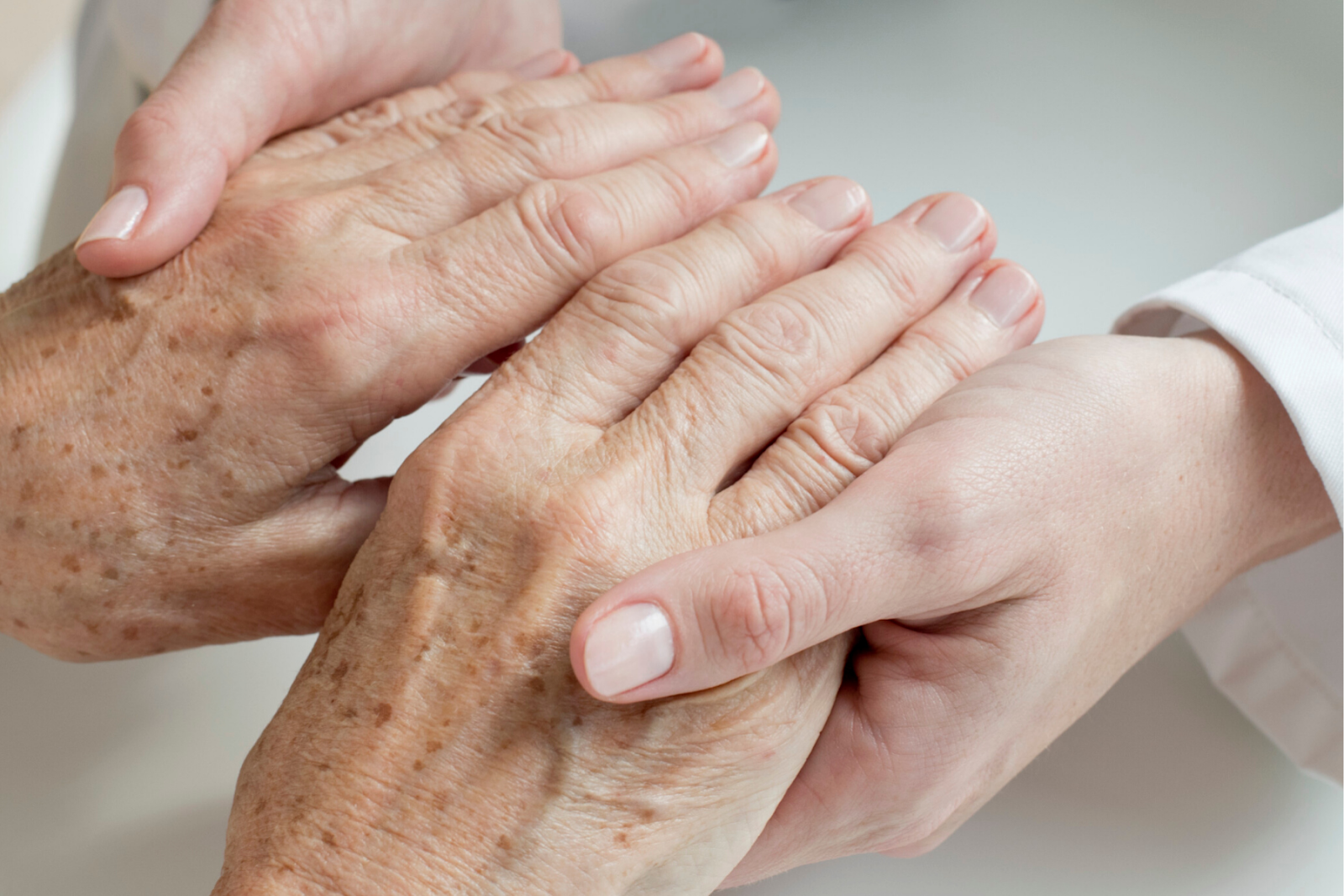 Anti-Aging Skincare
Anti-aging skincare is a popular option to treat the appearance of aged skin, especially for the hands. Not all these options are created equal though! There are a few key ingredients to look out for when shopping for anti-aging skincare.
Retinol helps treat multiple signs of aging by stimulating collagen production, lightening dark spots, and adding much-needed hydration.
Vitamin C is also essential for treating UV damage (especially important when combined with retinol, which can increase sun sensitivity) for an evener skin tone.
Glycolic acid is also an important ingredient to look for and can be bought over the counter in limited doses. This is key for brightening dull skin and reducing fine lines.
Coenzyme Q10 is a popular addition for reducing the appearance of fine lines, again by encouraging collagen and elastin production.
If you're looking for an effective skincare treatment for aging hands, it should include at least one of these ingredients. However, with skincare, results will likely be more short term and require regular maintenance for the treatment to be effective. For a longer-lasting anti-aging treatment, you'll want to consider a medical aesthetic treatment, of which there are two main types: laser treatments and dermal fillers.
Laser Treatments
The most often used laser treatment for aging hands is laser skin resurfacing, which can be broken down into two types. The first is an ablative treatment, which uses an invasive laser to remove the top layer of skin, and has a longer healing time. The second is a non-ablative treatment, which uses a less invasive laser to stimulate collagen production. This can also be referred to as fractional skin resurfacing and has a shorter recovery time as smaller areas of the skin are treated.
Both alternatives can aid in reducing the appearance of fine lines, wrinkles, and sun damage. APT Medical Aesthetics offers a selection of laser skin resurfacing treatments to help treat aging hands. However, dermal fillers can also be a great way to treat aging hands and may be less invasive than some laser treatments.
Dermal Fillers
Dermal fillers, as the name suggests, fill the skin in the area of concern to give a plumper, more youthful appearance. This is especially important for treating aging hands, where fat deposits deplete and skin can sag due to a decrease in collagen production. Treatments can be both temporary or long-lasting, depending on your preference. Options like Radiesse or Restylane skinboosters can have immediate results, with improvements to collagen production and hydration with little maintenance needed to maintain results. Recovery is also quick, and sessions can be completed in as little as 15 minutes. Best of all, it's virtually pain-free!
APT Medical Aesthetics offers both Radiesse and Restylane dermal fillers that are proven to be both safe and effective to treat aging hands.
Deciding What's Best for You
While some options may be more effective than others at treating aging hands, none are truly one-size-fits-all, and you should always consider your individual concerns and skin type when choosing a treatment. APT Medical Aesthetics is happy to provide a consultation to walk you through treatment alternatives and find which will be best for you. Let us help you treat your aging hand concerns!
BACK TO ALL ARTICLES