What Is Estradiol and Why Is It Important?
Aging is a natural part of life. We can't stop it, but we can take steps to ensure we live more comfortably and with less worry regarding our health while we age.
As time goes by, our bodies undergo natural hormonal changes that tend to cause health issues. However, there are ways to stabilize these hormones safely to stay youthful.
But before we get into that, we'll first introduce one of the most important hormones in our bodies: Estradiol.
Estradiol is a reproductive hormone naturally found in women. It is produced by the ovaries, fat cells and adrenal glands. Men can also produce estradiol, albeit at much lower levels.
In this article, we'll go into the functions of estradiol and the benefits of estradiol hormone replacement therapy.
What Is Estradiol Used For?
Hormones directly affect how people look, feel, and behave. As such, when estradiol hormones decline in the postmenopausal period, there may be unwanted changes that occur. A slight difference in appearance, including weight gain, thinning hair, and aging skin, can affect our mood and how we feel about ourselves.
As mentioned above, estradiol controls the development and maintenance of healthy reproductive functions. It's a natural hormone found in the body.
But did you know that this hormone also comes in medicinal form? Better yet, did you know estradiol can be used in hormone replacement therapy for women?
Estradiol for Hormone Growth
Estradiol medication is used by women to help reduce the symptoms of menopause with a decreased estrogen production. Undesirable symptoms include hot flashes, night sweats, and vaginal irritation or dryness. In turn, this impacts the body's sexual functions as well as the health of other organs.
Replacing the loss of estrogen in the body can also help to prevent osteoporosis and bone loss after menopause.
For men, estradiol can be used to treat prostate cancer in certain instances by blocking the male reproductive hormones. Similarly, it can also be used at higher doses to treat some cases of breast cancer.
What Estradiol Does to the Skin
Increasing estrogen levels can also have significant positive effects on the skin. Studies show that after the age of 30, the signs of aging start to appear alongside estrogen decline. When menopause begins between the ages of 45-55, skin atrophy also begins.
The failure of the ovarian follicles to produce estrogen needed to stimulate the growth hormones can affect skin elasticity. Low estrogen levels can cause skin the become more fragile to abrasions and decrease wound healing time.
By undergoing estradiol hormone replacement therapy, you can increase the moisture in your skin and prevent a decline in collagen, therefore maintaining the thickness of the skin. It also increases hyaluronic acid in the skin, which enhances hydration and reduces wrinkles and fine lines.
Is Estradiol a Bioidentical Hormone?
The short answer is yes—and we'll explain more about it below. First, we have to look into what bioidentical hormones are.
Bioidentical hormones have been advertised as a safer alternative to the usual hormone replacement therapy options. This is because bioidentical hormones (such as estradiol) have the same molecular compound as the natural estradiol hormones produced by the body.
Meanwhile, synthetic hormones—which are used in conventional hormone replacement therapy—are not chemically identical to the molecules found in our bodies and require the body to convert synthetic hormones into a usable form.
Bioidentical Hormones vs. Synthetic Hormones
These are artificially made hormones extracted from diosgenin, a plant steroid. Although usually found in soy or wild yams, this doesn't mean you can get the same health benefit from consuming food with soy or yams in them. Diosgenin needs to be chemically grown in a lab to make bioidentical hormones.
Meanwhile, synthetic hormones are made by synthesizing estrogen or progestin using urine from pregnant horses. Although it is a potent form of hormone replacement therapy, synthetic hormones may increase the risk of developing breast cancer.
Compounded Bioidentical Hormones
These are bioidentical hormones created by a compounding pharmacy and made into a variety of dosage forms like capsules, suppositories, or topical creams. Compounded bioidentical hormones can also be customized to meet an individual's needs.
Keep in mind, however, that compounded medications aren't FDA-approved. Because of this, experts don't recommend them. There are many other alternative FDA-approved bioidentical hormones out there, including estradiol replacement medications.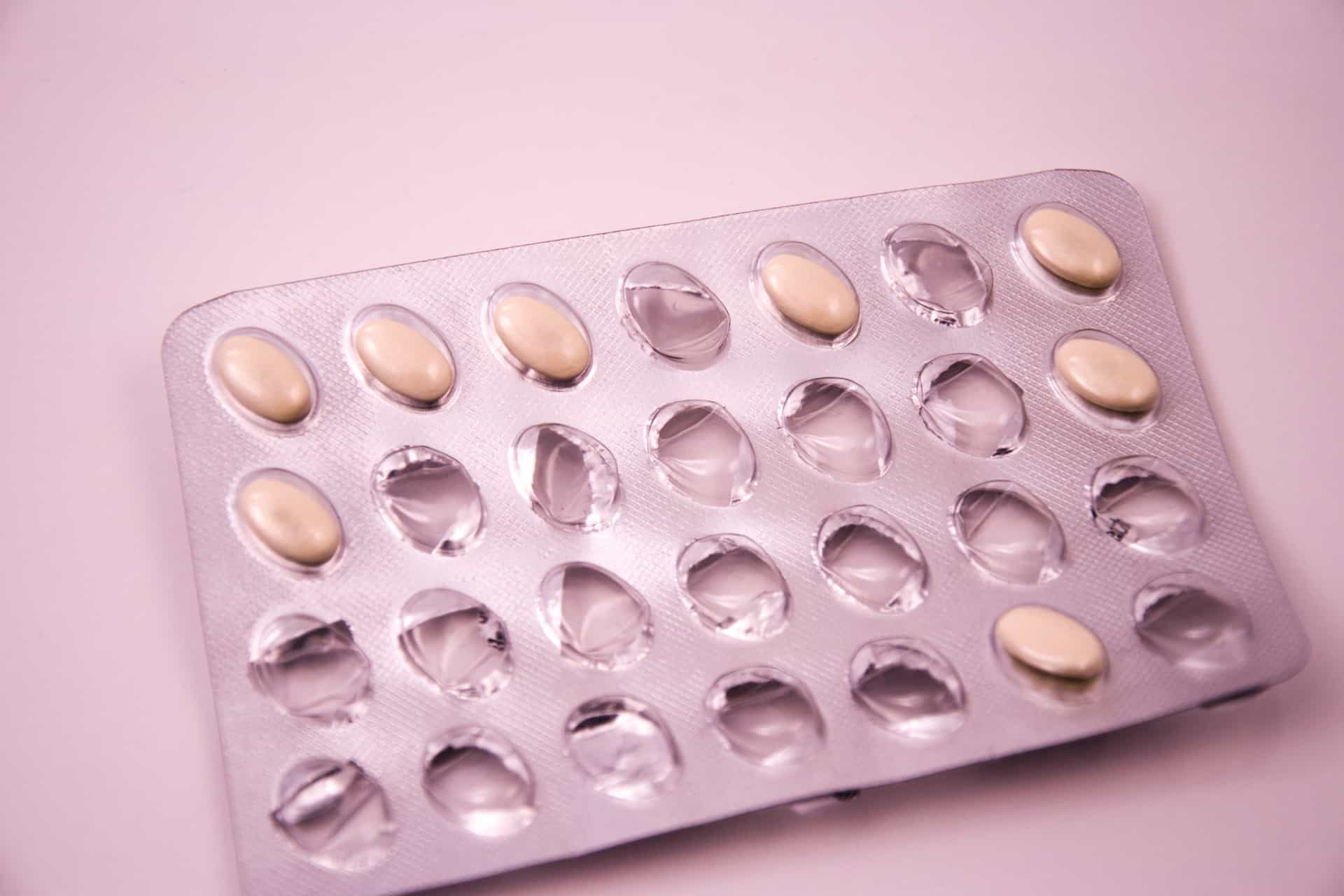 What Are the Side Effects of Taking Estradiol?
Like any other medication, taking bioidentical hormones may cause some side effects. These include:
Acne;
Bloating;
Headaches;
Swelling of the hands; and
Tenderness of the breasts.
The intensity of these side effects varies depending on the person and should subside over time.
Estradiol Hormone Replacement Therapy at APT Medical Aesthetics
Growing old doesn't have to be synonymous with feeling worse in our bodies. With the help of science and experts in medical aesthetics, looking and feeling your best should be a breeze.
Our highly-trained team of professionals at APT Medical Aesthetics can guide you through your decision-making process and help you achieve the best results if you choose to get estradiol hormone replacement therapy.
Get in touch with us to book a free consultation.
BACK TO ALL ARTICLES