10 Skin Consultation Questions to Ask Your Aesthetician
So, it's your first time visiting a medical spa. You might feel a bit uneasy because you're not sure what to say.
What you should keep in mind is the reason why you're there in the first place: what are your concerns? Do you want a less tired look, glowing skin, minimal wrinkles, or smaller pores?
Your consultation is the perfect opportunity to discuss your skin goals and the procedures involved to achieve them. If you're still unsure what to ask, here are a few key skin consultation questions you can use as a jumping off point:
1. Are My Skin Goals Achievable?
We all want to have skin that's radiant, smooth, and blemish-free. But how quickly this can be achieved depends on the current condition of your skin. Ultimately, the goal should be healthy skin.
For example, it might take a few months to make depressed acne scars go away or be less noticeable. Your consultation is your chance to discuss what can realistically be accomplished within a specific timeframe.
2. What's Causing My Current Skin Condition?
Are you experiencing acne breakouts? Is your skin too dry or oily? Ask your aesthetician what could be causing your current skin condition.
This is also the time to share what medications or supplements you're taking. Some prescription drugs, such as steroids and thyroid medications, can trigger acne flare-ups and other skin problems.
Also, inform your aesthetician about your sleeping habits, diet, and water intake, as all these play a significant role in determining what could be causing your skin issues. At this point, you might also be asked to fill out a skin consultation form or questionnaire asking you about these details.
3. What Treatment Program Is Right for Me?
Because we all have different skin types and there are several ways to achieve certain skin goals, it's important that your aesthetic treatment is tailored to your specific needs. Ask your aesthetician for a detailed plan on how your skin goals can be achieved.
4. What Result Can I Expect to Get From This Treatment?
Being open during your first visit will help your aesthetician find the best way to proceed. Understanding what you will get out of the treatment your practitioner plans to do and being realistic about the results will help confirm if you're both on the same page.
5. What Products and Brands Do You Use in the Treatment Room?
Skincare specialists use different products to perform certain treatments. For example, if you're going to have a facial, the procedure includes steaming, exfoliation, and extraction.
Your specialist will use products such as medical grade cleansers, masks, peels, moisturizers, and more, on your skin. It's important to know the complete list of the products and brands they are using on you—including ingredient information— to identify any allergies or sensitivities.
6. What Tools Will You Be Using?
Just like the products and brands, you should also ask what tools your aesthetician will use on you. This is especially important for tools that involve electric currents or anything that may cause mild discomfort.
7. Will the Treatment Have Any Side Effects?
Not all treatments have side effects, but it's best to confirm the possibility of any with your aesthetician.
For instance, dermal fillers might cause some swelling, bruising, and redness immediately after the procedure. Knowing the potential side effects of your treatment and how long they last will set your expectations and help prevent unnecessary worry.
8. Are There Things I Need to Do Before and After Treatment?
Your aesthetician should be able to tell you during the consultation what you need to do before and after the treatment.
If you've been advised a Botox treatment, for example, you will be asked to stop consuming alcohol a week before the procedure. Proper preparation and aftercare ensures the effectiveness of the treatment and avoids complications following it.
9. How Long Will the Results Last?
Unless administered regularly, aesthetic treatments don't last forever. Ultherapy usually lasts for two years. Depending on the strength of the peel, chemical peels generally last anywhere from two to six months.
Your aesthetician should be able to inform you how long your own treatment will last and how often it should be repeated for maximum results.
10. What Skin Regimen Do You Recommend for My Skin?
One of the best questions to ask during skin analysis with your aesthetician is the best regimen and products to use for your skin type.
You might be experiencing issues because you're using the wrong products or you're not using them correctly or often enough. Having the right skin regimen will also help prolong the effects of your treatment.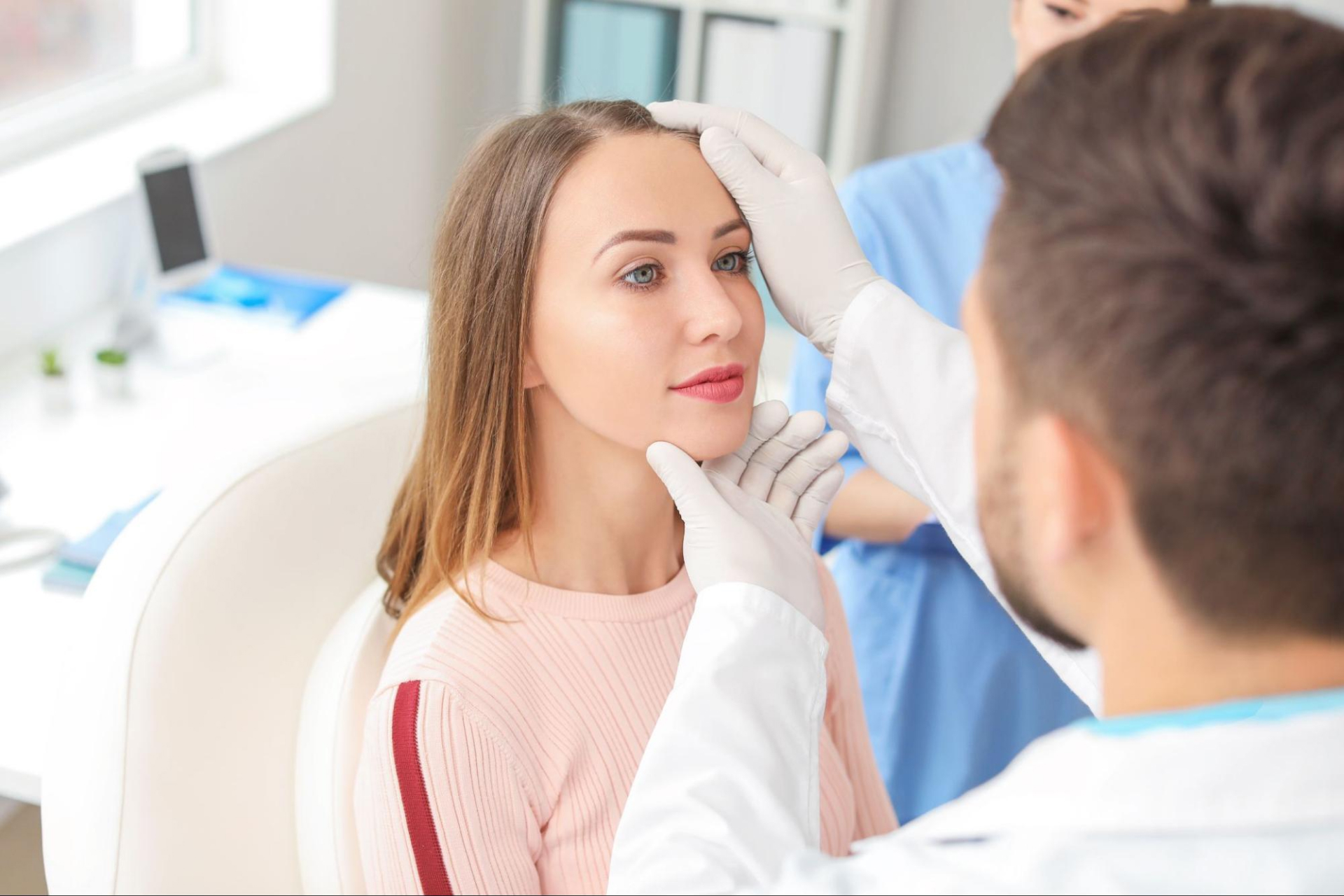 Get a FREE Skin Consultation at APT Medical Aesthetics
Your skin is the largest organ of the body—so it's important to only put it in the care of professionals who can answer all your skin consultation questions
Located in Ontario, APT Medical Aesthetics is a full-service medical spa encompassing injectables, laser, skin tightening, peels, and other skincare treatments.
Request a free skin consultation from our skin experts!
BACK TO ALL ARTICLES