Ask the Experts: BBL BroadBand Light
BroadBand light (BBL) is a technology that uses intense pulsed light. It is used as a non-invasive tool to treat a range of skin concerns.
Unlike lasers, which emit a single wavelength, BBL emits varying wavelengths in one flash. Because of this, lasers are often used to treat specific areas, while BBL is used to penetrate several layers at once.
BBL is also less likely to cause surface damage. Instead, it makes use of heat to reach the underlying layer of skin and trigger a wound-healing response. As the skin heals, it is repaired and restructured, helping address imperfections in the process.
What is BBL Therapy For?
BBL therapy, also known as Photofacial, uses BroadBand Light to mildly heat the upper layers of skin. This stimulates cells to create new collagen, helping rejuvenate the treated area.
As the skin recovers from BBL treatment, skin tone and texture is improved, giving it a glowing and more plump appearance.
BBL Therapy is especially useful for the following skin concerns:
Signs of Aging
BBL Therapy helps tighten the appearance of skin, giving it a more youthful look. It also helps reduce the appearance of age spots and senile purpura, the benign purple bruises commonly seen in older people.
When it comes to anti-aging, BBL doesn't just work on the face—it also effectively treats aging skin on the neck, chest, hands, and other parts of the body.
Pigmentation
The heat from BBL Therapy helps destroy excess pigment in cells, which aids in fading sun damage and superficial pigmentation. It can also help improve the appearance of superficial scars and may help reduce unwanted freckles.
However, it may not be ideal for melasma, as heat can trigger melasma. If you suspect you have this condition, discuss it with your doctor before undergoing BBL treatments.
Vascular Lesions and Redness
Vascular lesions are enlarged or broken blood vessels that may manifest as spider veins, cherry angiomas, or birthmarks.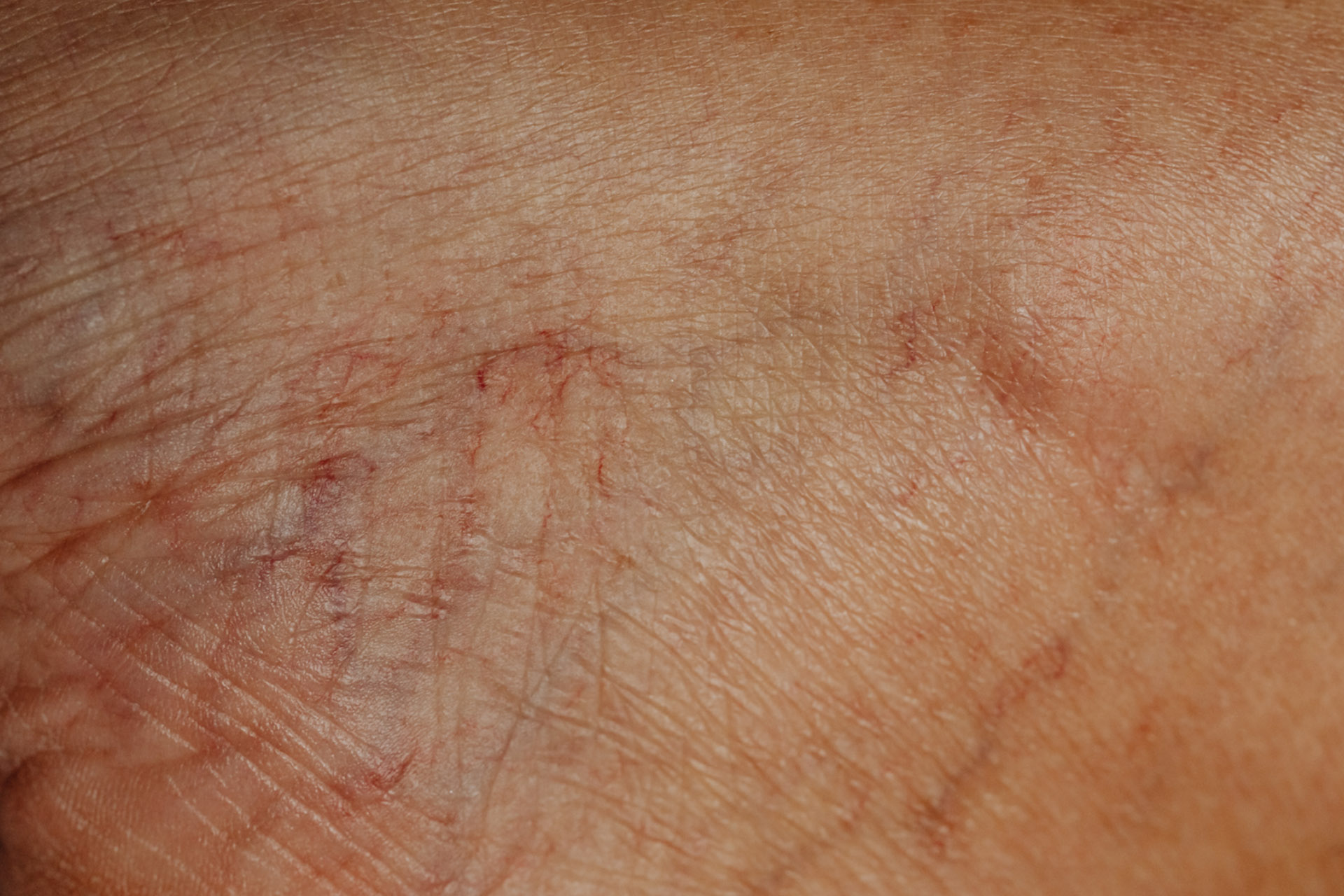 Although birthmarks are not necessarily a cosmetic or health concern, some people may feel uncomfortable with their birthmark, especially if it is in an exposed area, like the face, arms or legs.
BBL Therapy can help reduce the appearance of these vascular lesions as well as redness due to vascular disorders like rosacea.
Acne
Light energy delivered into the skin helps regulate sebaceous glands and may help kill acne-causing bacteria. For this reason, BBL has been used for acne treatment.
It also helps improve the appearance of acne scars, which over time enables patients to achieve a clearer complexion.
Hair Removal
When BBL is absorbed by hair follicles, it heats up the roots and causes hair to fall out. With several treatments, hair becomes thinner or permanently removed, resulting in a smoother feel.
People who find they need to shave or wax too often, or are bothered by the "hair shadow" left from shaving, will benefit from BBL Therapy. It's capable of removing hair from the roots—and results are often permanent after the recommended number of treatments.
What to Expect After BBL Therapy
Redness
Most patients will experience slight redness or flushing, which usually resolves in a few hours. Applying a cold compress can help reduce redness and discomfort.
Swelling
Slight swelling or puffiness might happen due to the heat from BBL therapy. A cold compress usually resolves the issue. This reaction lasts no longer than a day, even without treatment.
Darker Pigmentation
As the skin heals, dark spots will flake off, and new cells will emerge. During this process, your dark spots may appear darker as they are being pushed to the surface.
This is temporary and will stop after a few days to a few weeks, depending on where you received treatment. Facial skin usually heals faster than the rest of the body, so expect different recovery times for different areas.
How Much Downtime is Needed After BBL Therapy?
BBL Therapy requires little to no downtime, allowing patients to resume normal activities within the day.
Typically, best results are achieved if the skin is left to heal without using makeup, as these products can potentially irritate recovering skin.
It is also recommended to avoid sun exposure and intense exercise to prevent sweating, which can interfere with the healing process.
Avoiding sun exposure also helps improve the results of BBL Therapy. Using sunscreen with UVA and UVB protection will do wonders in maintaining the results of your treatment.
Risks Associated with BBL Therapy
Since BBL Therapy uses light and heat, it is possible to get burned during the therapy. However, this is very rare and in the instance it does happen, would only be a first-degree burn.
During your treatment, make sure to alert your practitioner if you feel very hot or uncomfortable. They should adjust the setting immediately or cool your skin right away to prevent damaging your skin.
Get Professional Results with APT Medical Aesthetics
Avoid the risks and get beautiful results at APT Medical Aesthetics.
Our trained professionals provide proper care before, during, and after every treatment to ensure the best outcome possible. Whatever your skin concern is, our experts are ready to work with you so you can get the most appropriate treatment for your condition.
Wondering if BBL can give you that clear and youthful glow? Request a FREE consultation now to learn more.
BACK TO ALL ARTICLES