Ask the Experts: Botox
Botox was once considered the secret weapon of celebrities and the wealthy in maintaining a youthful appearance. Now, it has become one of the most popular non-invasive cosmetic procedures across the world.
But as popular as it is today, there are still many things people don't know about it. We're here to tell you little-known facts about Botox that the general public might not know about!
Botox Treats the Muscles, Not the Skin
Because Botox is known to treat fine lines and wrinkles, many people think it acts directly on the skin to make it smoother and tighter. However, it doesn't work that way.
Botox is injected into the muscles—which of course will pass through the skin—to relax them. The toxin will reduce muscle activity and tension. Because the muscles are relaxed, it won't crease as much. You should see your skin become noticeably smoother after a couple of days.
It Won't Leave You Looking Expressionless
So, it's the muscles that are at rest. Is that the reason why some people look unnaturally stiff after getting Botox injections? 
No. Botox shouldn't interfere with your natural facial expressions. When performed correctly, it will relax the muscles, not freeze them in place. It's only when Botox is administered by an untrained person who uses too much of the toxin or injects it incorrectly that a "facial freeze" happens. 
Certified injectors, on the other hand, know where to place the injection and what dosage to use for each location to create a beautiful, natural appearance.
Botox Isn't the Same as Fillers
Botox and fillers have several notable differences. 
First of all, Botox is a toxin, while fillers are considered gel. Botox is injected into the muscle while fillers are injected under the skin. Lastly, while Botox aims to reduce wrinkles by relaxing the muscles, fillers treat wrinkles that are still visible even when your face isn't moving.
Both Botox and fillers address signs of aging but in different ways.
| BOTOX | FILLERS |
| --- | --- |
| Often used in the top half of the face | Treats wrinkles anywhere on the face, including hands and lips |
| Best for prominent lines | Best for fine lines |
| Can treat individual lines | Adds volume to hollow areas to smooth out fine lines across the face |
Less Is More
Using too much Botox freezes the face and results in a stiff, unnatural expression. Or worse, it can also lead to atrophy when overdone repeatedly. 
On the other hand, using less might not make it work at all. But using the right amount of "less" will give your face a refreshed and softer look. 
This is what's called "baby Botox" or "micro-Botox," which is basically still Botox but is administered in smaller doses across multiple muscles in the face. For example, instead of using 35 units, the injector will only use ten units in targeted areas like the forehead, brow furrows, jaws, crow's feet, and neck.
It doesn't last as long as traditional Botox, but the effect is more natural. It's most appropriate for patients in their 20s and 30s who are looking to prevent the formation of fine lines before they start to appear and get etched in.
Botox Doesn't Work on Everyone
Botox doesn't work on everyone. It's very rare—about one every 10,000 cases—but it happens. 
Some people either develop a tolerance to Botox, forming antibodies that work against the toxin, or they metabolize it exceptionally quickly. If a patient has Botox resistance, the result of the treatment is either underwhelming, short-lived, or it won't have any effect at all.
Most of the time, when Botox doesn't seem to be working on patients, it isn't really a case of true resistance but rather the following causes: drug potency, toxin condition and dilution, insufficient dose, toxin type, and injection technique.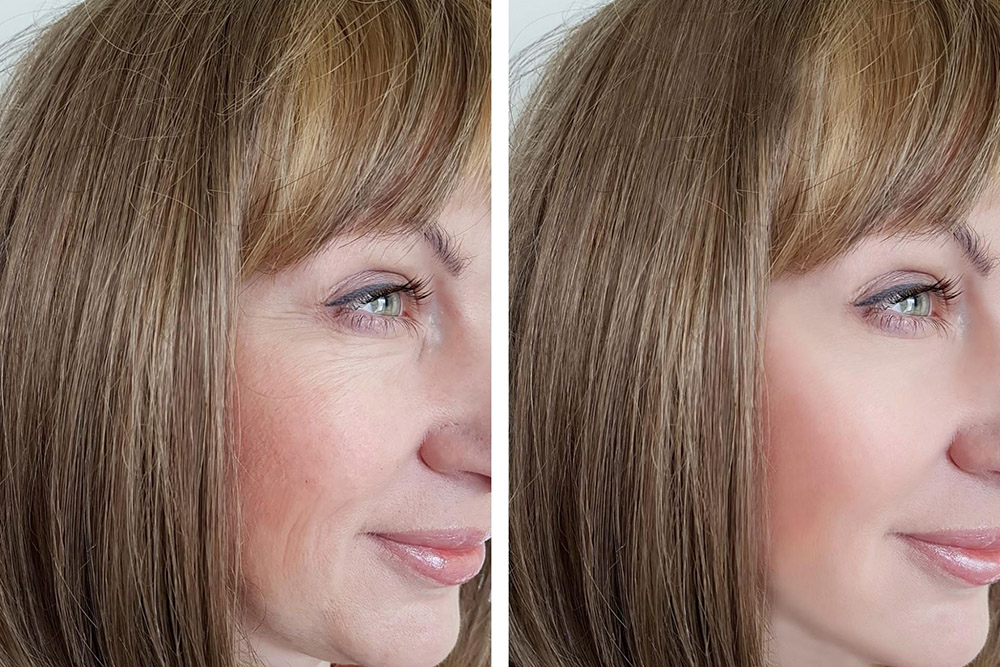 Get Ideal Botox Results at APT Medical Aesthetics
Working with a credible skincare professional is crucial to getting ideal results from Botox treatments—and that's exactly what our clients get at APT Medical Aesthetics.  
We are a team of highly trained, certified, and experienced injectors who can help you achieve the most out of Botox and bring out your most beautiful, confident self.
Request a consultation or visit our website for more information.
BACK TO ALL ARTICLES