How to Use the ZO Enzymatic Peel At Home
While we always encourage patients to leave any intense chemical peeling procedures to the pros, that doesn't mean you can't safely administer a peel at home.
When looking for the best chemical peels at home, opt for gentler products that you can easily apply by yourself. Typically, these come in the form of a peel-pad, a serum-like liquid, or a solution you can apply, let sit for a few hours, and wash off at your own convenience.
While you may not see as impressive results compared to medium or deep chemical peels done at a medical spa, superficial at-home peels can improve your skin's brightness, even out your skin tone, and exfoliate your pores.
One such product that we highly recommend is ZO Enzymatic Peel! But before we dive into the specifics, let's discuss what to look for in a chemical peel.
What to Look For in a Chemical Peel
When choosing an at-home chemical peel, consider your skin type first. Look at the acids or the active ingredients in the peel, and ensure they're targeting your specific skin issues.
For instance, if you have acne-prone skin, you should look for an at-home chemical peel that targets clogged pores—an active ingredient that does that is salicylic acid. If you're looking to correct your skin tone, search for the best at-home chemical peels for hyperpigmentation
Another factor to consider is the strength of the acid. Consumer products that use acids, in particular glycolic and lactic alpha-hydroxy acids, in concentrations of 10% or less are safe to use. Salicylic acid's maximum concentration for over-the-counter items is only 2%.
Lastly, chemical peels come in all shapes and sizes. Choose the application method that you're most comfortable with—but do note that short-term or washable products have less impact than leave-on solutions that are used overnight. However, that doesn't mean that washable chemical peels don't work. Short-term products are just better suited for people with sensitive or dry skin.
Safe At-Home Chemical Peel Applications
It's important to understand the chemical peel process and the safest application methods you can use before purchasing a product. Here are the steps to safe chemical peeling practices at home.
    1. Consult a Medical Professional First
The chemical peel process, even at home, should start with you consulting a skincare professional first. If you're transitioning from an in-clinic treatment to at-home treatment, your clinic should have a thorough understanding of what products will best suit your needs with minimal risks.
    2. Do a Patch Test
Once you've landed on a good product, make sure to do a patch test of the product! You can do this by applying a small amount of the chemical peel on your skin, in a more discreet area such as the inside of your wrist or arm, or on the back of your ear.
Wait for 48 hours to see if you have no reaction. After that, continue to wait for an additional 96 hours post-application to confirm there were no delayed reactions. If you pass the final test, you can move on to the chemical peel application.
    3. Prep Your Skin for the At-Home Chemical Peel
To prepare your skin for the peel itself, you need to wash your face with a gentle cleanser first. Avoid any kind of treatment that might cause skin irritation, such as facial scrubs or waxing.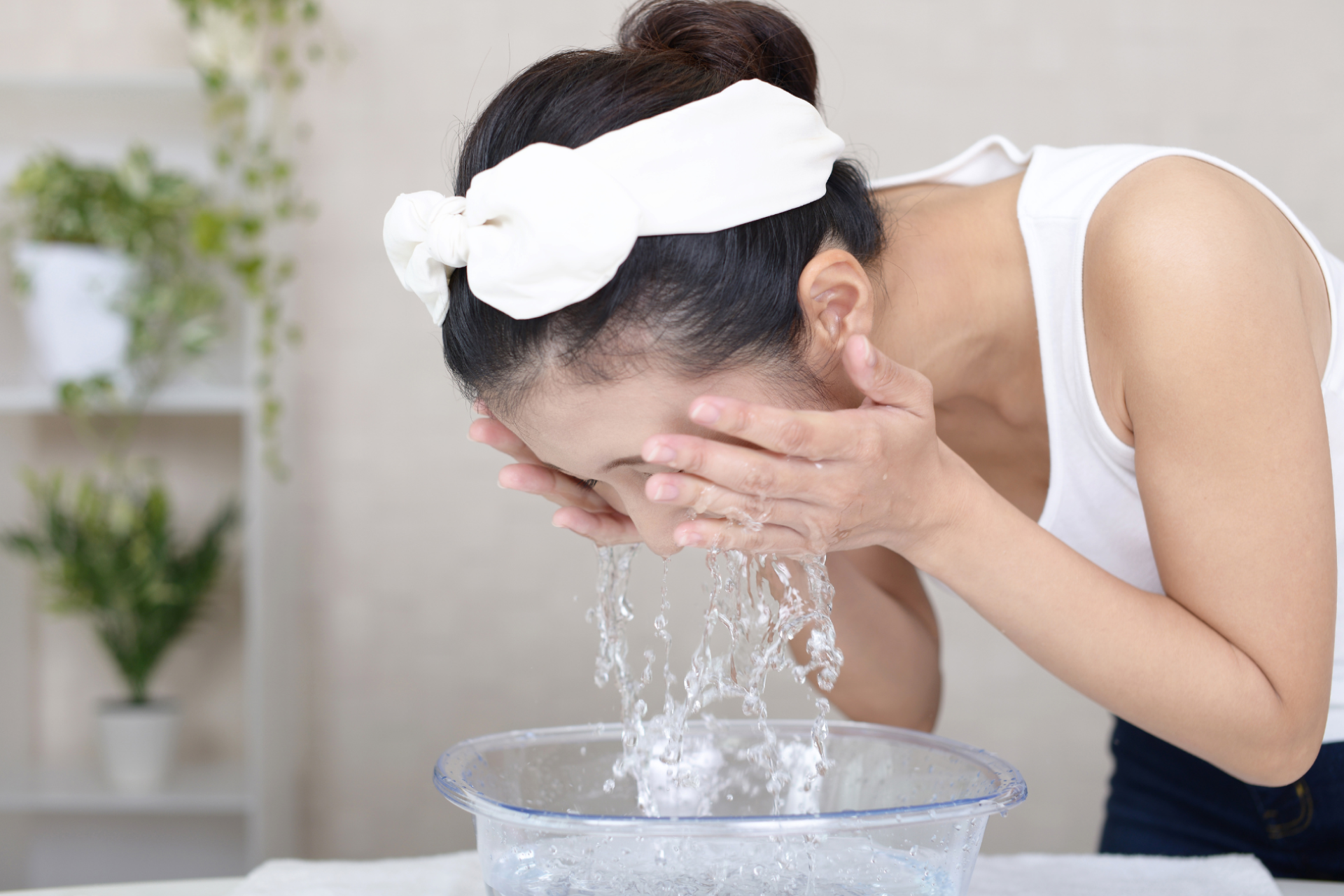 4. Follow the Chemical Peel Instructions Closely
Finally, closely follow the peel instructions your medical professional provided, or follow the directions listed on the at-home chemical peel package.
At-Home Chemical Peel Aftercare Tips
You can minimize risks associated with an at-home chemical peel by following these tips:
Always wash your face with cool water to soothe post-peel sensations. Warm or hot water will not feel as comfortable as cold water during the post-peel process.
Moisturize and hydrate thoroughly. Peels can temporarily compromise your skin's protective barrier, so it's important to build up that defence again by using a heavy-duty moisturizer. Drinking water also helps avoid dehydration.
Apply sunscreen. It goes without saying that your skin is more delicate after the first layer is peeled away, so avoid direct sun exposure in the meantime. If you need to go out, always use sunscreen.
Avoid strenuous workouts or steam rooms. An increase in the blood circulation to the face can intensify itching, redness, or other uncomfortable side effects of peeling.
Don't over-exfoliate—you'll end up damaging your skin more. Wait until your skin feels "back to normal" before returning to your daily skincare routine.
ZO Enzymatic Peel: A Cut Above the Rest
ZO® managed to create a uniquely formulated chemical peel that's safe to use at home. The ZO Enzymatic Peel has many benefits, including:
Softens rough, flaky skin;
Replenishes lipids to revitalize dull-looking skin;
Improves visible signs of aging and sun damage; and
Minimizes skin pigmentation.
A Unique Formulation
The solution features a mix of glycolic acid, di-glycerin, Kukui seed oil, safflower seed oil, and plant enzymes with the ability to exfoliate the surface of the epidermis, which leads to an enhanced skin tone and texture! What sets it apart is you won't have to deal with obvious peeling after use.
Directions For Use
ZO Enzymatic Peel should be applied to clean, dry skin before bedtime. Then, leave it on for one to three hours and rinse, if desired.
Medical professionals recommend using it only once or twice a week, or as directed by your skincare specialist. It's also suitable for all skin conditions and skin types.
Pair It With These Products
This at-home chemical peel even enhances the benefits of other ZO® treatment products, such as the ZO Skin Health Brightalive and ZO Radical Night Repair.
At-Home Skincare Routines With APT Medical Aesthetics
Maintaining a skincare regimen at home doesn't have to be complicated if you use the right products recommended by a trusted skincare expert. The ZO® Enzymatic Peel offers complementary benefits to in-clinic treatments, with the added benefit of convenience!
If you're looking to improve the health of your skin using medical-grade products, you'll find an extensive collection of ZO® solutions in APT Medical Aesthetics's online shop.
Establish a skincare routine tailored to your specific skin type—message our licensed aestheticians for a free consultation today!
BACK TO ALL ARTICLES