How to Protect Your Skin from Sun Damage
Whether you're concerned about premature aging skin or want to take a proactive approach to safeguard yourself against developing skin cancers, you'll be thankful you paid extra attention to skin protection from sun damage early on.
In this article, we share practical sun protection tips that shouldn't be limited to summer but all year round. We also cover everything you need to learn about the side effects of excessive UV light exposure and expert-recommended beauty treatments to help reverse sun damage. 
Let's delve right in!
Signs of Sun Damage
Spending time under the sun without proper protection can cause mild to irreversible damages to your skin. You can also experience similar side effects from ultraviolet light exposure when you use tanning beds and spray tans. 
Rough and leather-like skin
Age spots
Loose skin
Spider veins
Freckles
Moles
Blotchy o uneven skin tone
Sunburn
Actinic keratoses 
Actinic cheilitis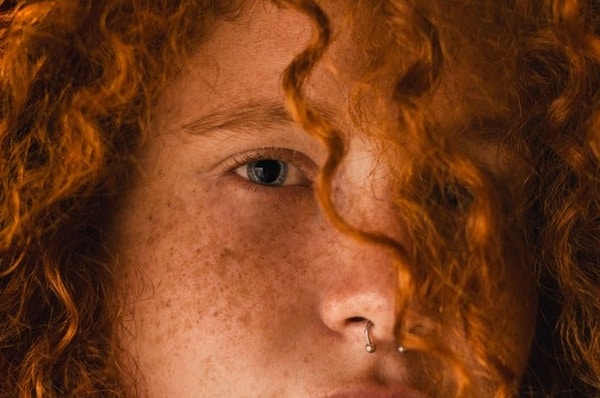 At first, these symptoms do not seem alarming in their early stages. However, as you continue to take skin protection from sun damage for granted, the effects build up, become more prominent, and transform into irreversible changes, leaving you with parched dry skin and making you look older than your actual age. 
If you have an existing condition that comes with photosensitivity, such as rosacea and severe eczema, the more reason you should observe proper steps on skin protection from sun damage. Excessive sun exposure has been shown to exacerbate these skin conditions. In the long run, it may also lead to more serious issues like melanoma and basal cell and squamous cell skin cancers.
Tips for Skin Protection from Sun Damage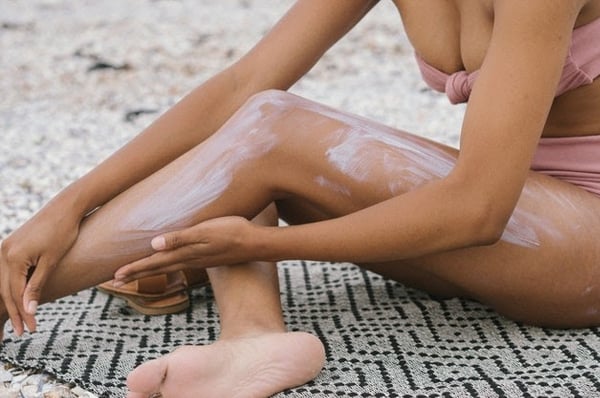 1. Stay Indoors Between 10 AM to 2 PM
The sun isn't all that bad. It's our free and most natural source of beneficial vitamin D, which comes with a plethora of amazing health perks. If you're going outdoors to get a dose of the sunshine vitamin, experts suggest limiting your outdoor exposure to early morning. On the contrary, stay indoors from 10:00 in the morning to 2:00 in the afternoon, which is when the ultraviolet light is at its strongest and most damaging.
2. When to Use Sunscreen and How Often Should You Reapply It
Wearing sunscreen every day, no matter the weather or the season is one of the most sensible strategies to get skin protection from sun damage. Always go for a broad-spectrum sunscreen that blocks both UVA and UVB, which penetrate deep into the layers of the skin, leading to sunburn and skin cancers. Water-resistant sunscreen is also an excellent choice, especially if you swim or do outdoor activities that will make you sweat a lot.
Ideally, you should apply sunscreen 15 to 30 minutes before stepping outside. UVA light can get through the glass windows. It means even if you are only driving around your car and working in the office, you still have to wear sunscreen. For maximum sun protection, reapply your sunscreen every one and a half hours. If you are swimming or sweating a lot, you may have to put sunscreen on more frequently. 
When doing your makeup, put on sunscreen first before your foundation. We love Colorescience Sunforgettables® Total Protection™ Brush on SPF 50 Medium, a mineral-based loose powder that you can wear on its own or over makeup. It comes in a wide range of shades that can complement any skin tone. It's perfect for achieving a flawless "no-makeup look."
3. SPF on Everything
When shopping for skincare and beauty products, prioritize the ones that promise the best skin protection from sun damage. Whether it's a primer, moisturizer, or a lip balm, always go for options that have a minimum of SPF 30. Apply liberally to your skin for maximum effect. Layering products with SPF content is a great way to supplement your sunscreen's shielding power. 
For a fantastic summer-ready primer, we recommend ZO Skin Health Sunscreen + Primer SPF 30. It's got an amazing formula that's non-greasy, quick drying, and settles on your skin with a stunning sheer matte finish. It definitely deserves a spot in your summer skincare kit.
4. Dress Up and Cover-Up
Another proactive approach to skin protection from sun damage is to wear appropriate clothing when spending time outdoors. Here are some tips: 
Long-sleeved shirts and pants – are your best bet if you plan to stay outdoors for an extended period and have no time to reapply your sunscreen every couple of hours. 
Wide-brimmed hats – that are at least four inches can provide shade for the skin on your face and even on your scalp and ears, where you often forget to put sunblock.
A scarf –is also clever and not to mention a chic way to cover up against the sun's burning rays. Keep a fashionable scarf within reach inside your purse. It can be a convenient and versatile cover-up for exposed parts of your body. You can put it over your head and tie it around your chin to shelter your scalp. You can also wear it in a way that covers your scalp and a large portion of your face, showing only your eyes.
Big sunglasses – Opt for large-framed sunglasses that are big enough to shield your cheeks. It's best to get a pair with polarized lenses and UV filters. Reflective sunglasses may look super stylish, but in reality, they can be counterproductive if you're after skin protection from sun damage. These types of sunglasses bounce back harmful UV light onto your cheeks.
Top Treatments for Sun Damage
If you can already spot visible signs of sun damage on your skin, don't fret! Thankfully, there are now incredible skincare treatments that you can do to enhance the unsightly effects of unprotected sun exposure. 
APT Medical Aesthetics offers several skincare products and treatments that focus on optimum skin protection from sun damage. Here's a list of non-invasive skincare treatments that we highly recommend to our clients. 
For detailed inquiries, please contact APT today!
BACK TO ALL ARTICLES