Blue Light Skin Damage: How is Your Screen Affecting Your Skin?
Unless you are intentionally living off the grid, chances are, a significant portion of your day involves staring at a screen. A study in the New York Post reported that the average American spends approximately four and a half hours on their smartphone (that's not even including TV or computer time).
In addition to digital eye strain, studies reveal that chronic exposure to blue light from our devices can cause damaging effects to our skin. In this article, we discuss everything you need to know about blue light skin damage and the precautions you can take to minimize your risks. 
What Is Blue Light?
Blue light is also known as high-energy visible (HEV) light. It's part of the spectrum of visible light and is classified as a high-energy and short-wavelength light. Typically, we get most of our blue light exposure from the sun, but it's also emitted by electronic devices, such as smartphones, tablets, laptops, television screens, and indoor lighting with fluorescent and LED bulbs. 
According to the American Academy of Ophthalmology, natural exposure to blue light from sunlight has positive health effects, including: 
Promoting mental alertness
Improving memory function
Boosting your mood
On the contrary, habitually scrolling on your Instagram or Facebook feed using your smartphone or tablet to lull you to sleep can wreak havoc on your body's circadian rhythm, making you feel groggy and sluggish the next day, among other things. Blue light damages the retina and impedes the healthy production of melatonin, the body's sleep hormone.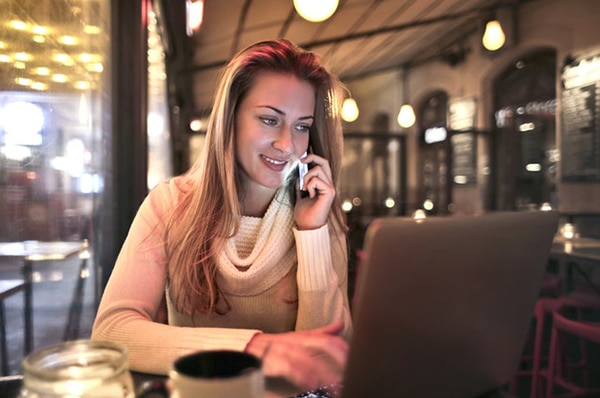 Blue Light Skin Damage Is Basically Sun Damage
In conjunction with messing up with your sleep patterns, blue light exposure also disrupts your skin cells' circadian rhythm. This alone negatively impacts your skin's critical repair and regenerative cycle and dramatically affects your skin health.
Experts suggest that similar to the harsh effects of unprotected sun exposure, blue light skin damage may not be noticeable right away, but the effects are progressive. As of now, it has been linked to the following risks:
Development of blemishes and brown spots
Increase melanin, which leads to hyperpigmentation like melasma and age spots
Formation of fine lines and wrinkles
Reduction in skin laxity
Research shows that individuals with medium to dark complexions have the highest risk of blue light skin damage.
Blue Light May Cause Premature Aging
More preventative work needs to be done about the extent of blue light skin damage. Studies have stated that exposure to it also increases free radical production in the skin, resulting in hyperpigmentation, redness, and premature aging. 
In a 2017 study, researchers found that blue light-emitting devices trigger an overproduction of free radicals, which leads to oxidative stress on the skin. This causes skin cells to release enzymes that break down collagen and elastin, which are proteins responsible for keeping the skin plump and glowing!
Aside from the inducing oxidative damage, blue light also permeates deeper into the dermis, damaging essential skin proteins and worsening the appearance of fine lines and wrinkles resulting in a loss of firmness and elasticity in the skin.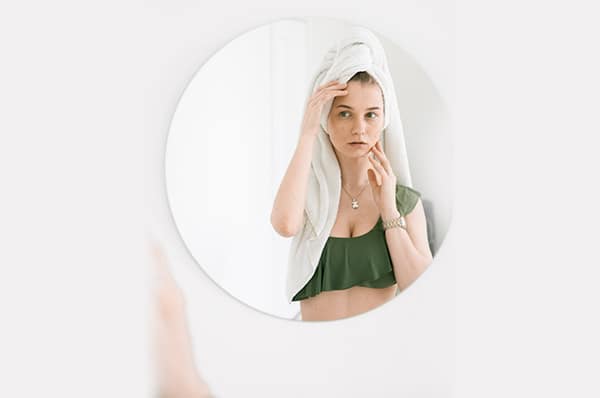 Tips to Minimize Your Risk for Blue Light Skin Damage
Reducing your everyday exposure to blue-light emitting devices may be the most sensible step to protecting your skin against premature aging. However, we all know this is easier said than done, particularly during the coronavirus pandemic. Now more than ever, people are using their devices where working from home, online shopping and Netflix-binging has become the new norm.
Luckily, there are some practices you can apply to help mitigate your risk of getting blue light skin damage without eliminating electronics completely. Here are some examples:
Filter Blue Light from Your Devices
If you work most of the time in front of the computer, it may be wise to invest in a pair of blue light eyeglasses. It's not only going to save you from potential blue light skin damage, but it's going to protect your eyes from straining as well. In addition, you can also install screen shields designed to block blue light from smartphones, tablets, and computers. 
Tweak your settings to enable the "night mode" setting on your device permanently. Your screen will shift to a warm yellow and reduce the levels of blue light it emits. You can schedule the night mode to come on at least two to three hours before your bedtime.
Wear Sunscreen Even When You're Indoors
Experts have long praised the benefits of wearing broad-spectrum sunscreens even when you are indoors. It's because harmful ultraviolet light from the sun can get through untreated windows and cloud covers. We suggest incorporating sunscreen in your everyday skincare routine, especially with what we now know about blue light skin damage.
Fortunately, there are now countless options when it comes to sunscreen and they come in various formulations from lightweight liquid to sprays and powders that you can layer with your makeup. When choosing a sunscreen to wear with makeup, we suggest a foundation or moisturizer with SPF for dual action.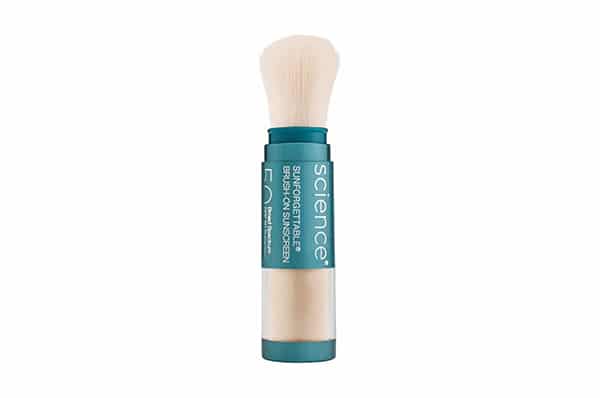 We especially love Colorescience Sunforgettables® Total Protection Brush-on SPF 50, which is a mineral-based sunscreen powder that you can wear on its own or under your makeup.
Incorporate Antioxidants and Vitamin C in Your Skincare Routine
Since blue light skin damage results from oxidative stress, it makes sense to give your skin a boost of antioxidants to help combat the onset of premature aging. Check for beauty and skincare products that have powerful anti-aging ingredients like vitamin C, niacinamide, hyaluronic acid, Licochalcone A (LicoA), and glycyrrhetinic acid. Use antioxidant-rich serums, which offer higher concentrations of beneficial active ingredients.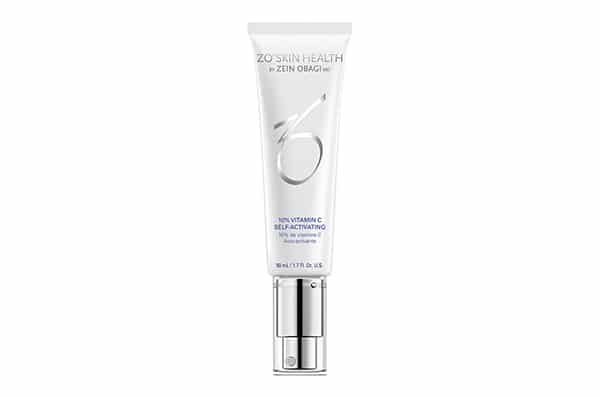 If you are concerned about blue light skin damage, drop by our Oakville clinic and meet our dedicated team of medical aesthetic experts who will be more than happy to develop a personalized skincare regimen tailored to your unique skin type and lifestyle.
Book your free consultation today!
BACK TO ALL ARTICLES