At Home Botox: The Dangers of a "Botox Party"
The popularity and efficacy of Botulinum Toxin, or simply "Botox," has led to many underground Botox Parties. While it may sound appealing to those who wish to get the treatment in a more social atmosphere, it has its dangerous sides that may lead to complications and side effects. 
In this post, we will discuss what a Botox party is, and the dangers that it can bring, in case you wish to partake in one.
What Is a Botox Party?
If you're wondering what a Botox party is, it is a social event where participants gather, either in a home or in a rented venue, to get Botox injections. Botox was released in 1999, and it wasn't long until such events took place due to its efficacy in eliminating fine lines and wrinkles, among other skin conditions. Botox parties started to gain popularity in 2002, with bigger versions hosted by spas and beauty companies. The nature of a Botox party is usually laid back and casual, with snacks and alcoholic beverages–much like a usual party. 
There are a couple of reasons why a Botox party can seem attractive to women. First, there is the aspect of saving money. When bought in bulk, Botulinum Toxin Type A can be cheaper, and coupled with the fact that it has a relatively short shelf life, a group Botox session would seem like the best solution to save money and enjoy its results. 
Another reason is the sense of "group therapy" that attendees get as they undergo self-improvement together with their friends. The age of information has led to a boom in social media, with many wanting to post or go public with their personal beauty achievements. 
Depending on the setting, the botox injections are administered by licensed physicians, registered nurses, nurse practitioners, and physician assistants. Some botox parties allocate a private room with the practitioner, while the attendees take turns for their shots. In other Botox parties, the injections are administered in front of other people.
Why Is A Botox Party Dangerous?
While the concept of a Botox party can have its upsides, there are some serious dangers that can be experienced by those who participate. Here are some factors that may lead to unsatisfactory results:
1. Limited medical assistance
While getting Botox injections is considered safe, there can still be side effects or issues. In rare cases, Botox injections can cause an allergic reaction. Once this happens at a Botox party, the results can be devastating as the provider might not be able to take the necessary steps to ensure the safety of the affected participant. 
2. Unsanitary environment
Botox injections are still considered a medical procedure and should only be administered in a clean, medical, or medical spa facility. If done in homes or other places where it's not as clean compared to professional settings, there could be a higher risk of getting infections. 
3. Unlicensed administrators or providers
Not all Botox party organizers hire a medical aesthetic professional to administer injections. At Botox parties, there's always a chance that an unlicensed or inexperienced person is the one administering the injections. Because of this risk, the treatment might not bear satisfactory results. This can also increase the risk of getting side effects.
Complications and Dangers of Getting At-Home Botox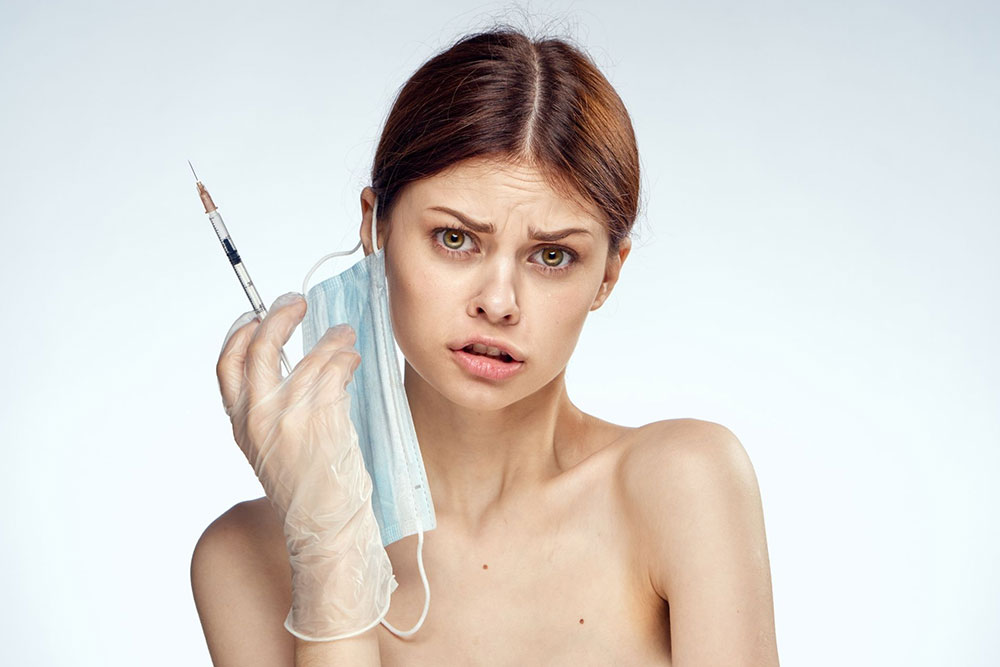 Like all treatments, getting Botox injections can have potential side effects when proper protocols are not followed. When administered at a Botox party where the resources are limited and the environment does not pass medical-grade cleanliness standards, participants can potentially develop complications such as:
Incorrect placement of injections
Infections
The potential spread of the toxin to other parts of the body
Swelling
Pain
Bruising
Eyelid drooping
There is a greater risk of getting these side effects when you receive Botox injections from an unlicensed administrator in a Botox party. This is why it is important to only get Botox injections from licensed professionals in a fully-equipped medical aesthetics facility. 
Enjoy the Effects of Botox From True, Licensed Administrators
If you're interested in getting a Botox treatment, contact us today at APT Medical Aesthetics for a free consultation. Our team of experts will be more than happy to answer your questions about Botox. If you have more skin concerns, feel free to reach out to learn about our many professional and efficient treatments that will solve your skin issues to achieve the results you desire.
Contact us today to find out more about our Botox treatments and our professional medical aesthetics team, so you don't have to go through the dangers of attending a Botox party just to get younger-looking skin.
BACK TO ALL ARTICLES