How Laser Skin Resurfacing Works: A Step-by-Step Guide
Laser skin resurfacing is an incredible cosmetic treatment that can deliver dramatic improvements for various skin conditions, including: 
It's a fantastic skin rejuvenation procedure that anyone dreaming of a flawless complexion should take advantage of. In this article, we'll shed light on how laser skin resurfacing works by walking you through the various steps and procedures. 
Let's delve right in!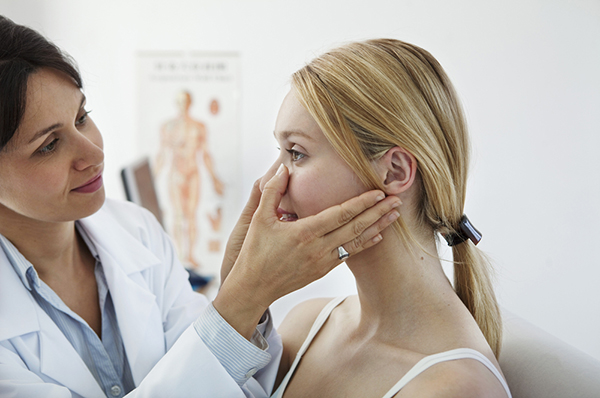 Initial Consultation
As with other cosmetic procedures, you start the process by booking an initial consultation with a qualified medical aesthetician. To get your desired results and for your own safety, we recommend that you carefully select a cosmetic doctor with the necessary qualifications and considerable experience in laser skin resurfacing.
During the initial consultation, your doctor will inquire about your medical history, current overall health, and expectations related to the treatment to determine whether you are an ideal candidate and which type of laser skin resurfacing procedure will work best.
Aside from explaining how laser skin resurfacing works, your doctor will also discuss the risks involved and the preventive measures implemented to mitigate these risks. These include:
On the other hand, your doctor may also discourage you from getting laser skin resurfacing treatment, suggest a safer alternative, or prescribe a series of medications and procedures to address existing concerns if you fall under any of these categories:
To prepare for your laser skin resurfacing treatment, you will be instructed to avoid sun exposure or tanning beds and stop smoking at least six weeks before your procedure.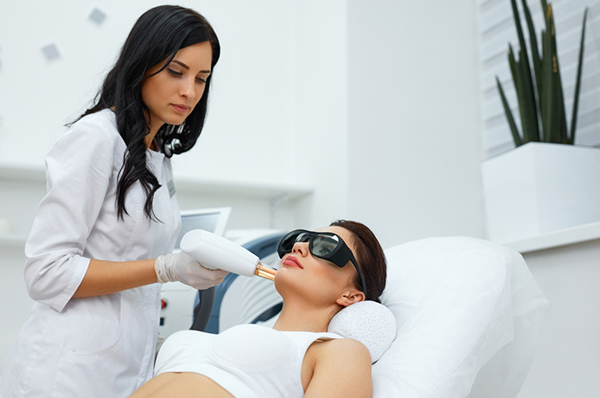 The Procedure
Laser skin resurfacing is an outpatient procedure that takes anywhere from 30 minutes to 2 hours, depending on the technique and size of the treatment area. To give you an idea of how laser skin resurfacing works, here's an overview of what to expect during treatment.
Your face will be cleansed and prepped thoroughly. You will also be asked to wear special eye shields or goggles to protect your eyes from the laser beams.
You will have the option to use a topical cream that will numb the face one hour prior to your treatment.
After identifying the specific treatment areas, your aesthetician will proceed with the treatment by exposing them repeatedly to a wand-like laser device that emits either tiny pulses of high-intensity light. This laser light energy will produce controlled damage to the epidermis or the topmost layers of the skin. At the same time, it's also going to heat the dermis or the inner layer of the skin, promoting collagen production and continuously improving skin tone and texture even years after treatment.
If you had an ablative laser skin resurfacing, a thick ointment would be applied to the treatment site, and it will be covered with a non-stick dressing for 24 hours. 
Upon completing the treatment, you will be transferred to a separate recovery area where your medical aesthetician or laser treatment expert will check back on you to evaluate the treatment site and give you post-treatment care instructions. You will be advised to recover at home and scheduled for a follow-up appointment.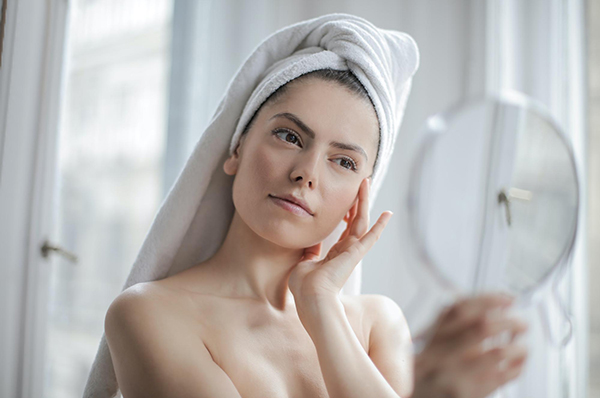 Post-Treatment Care
After 24 hours, you are expected to clean your face thoroughly using soap and water. Your aesthetician may recommend an over-the-counter pain reliever and cold compresses to manage any discomfort for the first few days. You will be provided will post-treatment instructions before you leave the clinic.
Depending on the size of the treatment area and the technique used, healing may take between a week and 21 days. During this period, you may be advised to:
It is normal to feel a bit of itching or sting in the treatment area, while the skin is naturally recovering. Once the skin has healed and your doctor gives you the go signal, you can moisturize the skin and wear oil-free makeup products. Go for green-based makeup, which can effectively neutralize the redness, lasting for a few months and is usually longer for patients with blonde or red hair.
When the skin is fully healed, you'll start noticing significant improvements in your skin's overall quality. It's smoother, and more refreshed like it used to be in your younger years. Your pores may also be finer and less visible. Fine lines and wrinkles fade more and more as the natural collagen boost from the laser treatment kicks in. The final results of laser skin resurfacing are impressive and can last for years with proper skincare.
Book Your Laser Skin Resurfacing Appointment Today!
To learn more about how laser skin resurfacing works and the wonders it can do for your skin, contact APT Medical Aesthetics today! 
BACK TO ALL ARTICLES