Supplements for Skincare: Glow From the Inside Out
When you hear the phrase "take care of your skin," what comes to mind? Perhaps washing your face, avoiding stress, and getting enough sleep?
You might also think of the products in your skincare regimen: sunscreen, toner, moisturizer, etc. And while they all play a big role in improving the skin, many of the qualities we long for—glowing skin and shiny, voluminous hair—are connected to our vitamin and mineral intake. 
When our bodies don't get enough nutrients, it shows on our skin. This is where supplements for skincare come in handy.
How Supplements for Skincare Work
Taking care of your skin should be more than just applying topical formulas.
As we get older, many naturally occurring vitamins and proteins in the body get depleted. Supplements are believed to make up for this loss and help provide the building blocks necessary to support healthy skin cells.
Supplements for skincare can also trigger the body's production of certain minerals and proteins, such as taking collagen supplements. 
Supplemental collagen is actually fragment pieces of peptides and amino acids. When it's in your bloodstream, your body takes it as a signal that the collagen is being processed as waste. This causes the body to increase collagen production and replenish the collagen that's lost.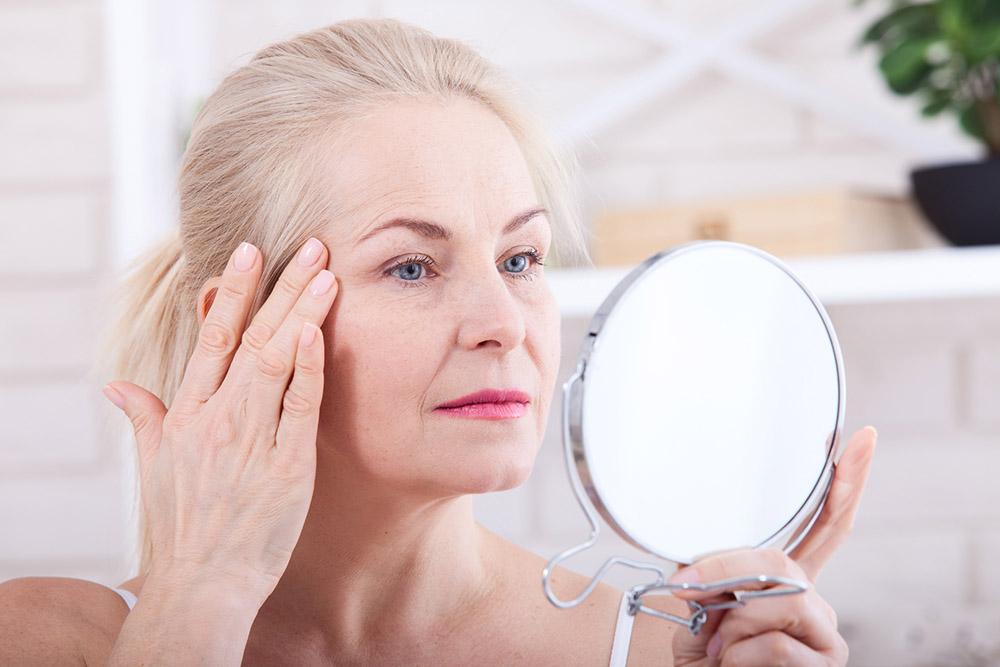 The Science Behind Skincare Supplements
As popular as they are today, do supplements for skincare actually work? Can they really enhance your skin's overall health and appearance?
Although there is limited scientific data on the efficacy of all skincare supplements, experts admit some of them can promote healthier skin, especially if you have a vitamin deficiency.
The gut is our second brain, and nourishing it with targeted actives can help promote better skin and even treat certain skin conditions.
Which Vitamins, Minerals, and Protein Supplements Support the Skin?
According to research, here are some of the vitamins, minerals, proteins, and organic compounds you should look for in skincare supplements: 
Collagen
Collagen, which can naturally be found in the dermal layer of the skin, decreases as we age. This decrease manifests itself as sagging and wrinkling of the skin. 
Certain studies have shown that taking collagen orally can help improve skin elasticity, decrease facial wrinkles, and increase collagen density in the dermis. It can also help keep the nails strong. This protein is especially powerful when paired with other skin vitamins such as Vitamin C.
Vitamin C
Vitamin C is one of the most common supplements taken today because of COVID-19. But aside from boosting the immune system, this antioxidant is needed by your body to build collagen.
It helps brighten and firm up the skin, reduces hyperpigmentation, protects your skin from free radicals, and helps your body repair damaged skin cells.
Biotin
Biotin reigns supreme when it comes to supporting not just the skin, but also the nails and hair. Research shows a dose of 2.5 mg of biotin is beneficial for individuals who are deficient in this vitamin. However, make sure to check the dosage because excess biotin can exacerbate breakouts in people who are prone to acne.
Glutathione
Also called the "master antioxidant," glutathione is an effective skin whitening agent, as several randomized controlled trials (RCTs) have demonstrated. It also improved skin elasticity, prevented melanin formation, and reduced wrinkles in oral preparations.
Ceramides
Ceramides are lipids that retain the moisture in your skin. When your skin becomes dry and irritated, it might be because it has low ceramide content. 
Oral ceramide supplements were shown to decrease redness, hyperpigmentation, and dryness. It also improved the appearance of wrinkles and increased the skin's elasticity.
Resveratrol
Recent studies on the effects of taking resveratrol orally for over 60 days yielded great results. It showed plenty of improvements in the subjects' skin—better elasticity, more moisture, and smoother texture. 
Coenzyme Q10
Our bodies naturally produce coenzyme Q10 (CoQ10) for maintenance and growth, but it decreases after we reach our 20s. CoQ10 started out as a supplement for people with heart disease and diabetes, but it's now being added to supplements for skincare because of its antioxidant properties.
Several studies on the oral intake of CoQ10 have shown that it can significantly decrease facial wrinkles and even reduce damage to the skin caused by UVA. 
Glow From the Inside Out with USANA Supplements
There's no denying that you can achieve a good complexion from a well-curated skincare regimen. But taking supplements for skincare will help you achieve beauty that will make you glow from the inside out. 
USANA supplements feature all the necessary vitamins and minerals to get your best glow. APT Medical Aesthetics highly recommends this line of products that we know provide results. 
If you want to know more about how you can take an integrative approach to your skincare, request a consultation or visit our website today.
BACK TO ALL ARTICLES