3 Ingredients to Avoid in Skincare Products
There's a lot of focus on how we should be mindful of what we eat to stay healthy – as we all should. But we must be conscious not only of what we put in our body but also of what we put on it.
That's because 60% of the stuff we use on our skin – like lotion, make-up, and sunscreen – gets absorbed into the body. That means whatever ingredients are in your skincare products have a profound impact on your health just as much as food. 
We've listed the top ingredients to avoid in skincare below. Make sure they're not on the label before buying your skincare products. 
What Are the Ingredients to Avoid in Skincare Products?
Sodium Lauryl Sulfate (SLS)
Commonly found in 90% of shampoos, body wash, and cleansers, SLS is a cheap ingredient that manufacturers use to make products foam. The thick lather your body wash makes when you mix it with water is because of SLS.
A lot of consumers think that the more lather a product makes, the better it can clean. But is foam necessary to make your soap work?
What you might not know is, you don't really need foam to make your soap or shampoo do its job. It will work just as well without it!
If anything, SLS can build up in your lungs, heart, and brain and potentially cause damage. It's one of the worst ingredients for sensitive skin as it can clog your pores and cause acne.
SLS is also one of the top skin irritants in skin care because it's a corrosive surfactant. It can strip the skin of its natural protective moisture. Thus, it's also one of the ingredients to avoid dry skin.
Alternatives: Castille-based soaps, products with alginates, skincare products without surfactants.
Parabens
Derived from petroleum, parabens are widely used in cosmetics, deodorants, and products like shower gels, body scrubs, and shampoos.
It's used by manufacturers to prevent the growth of fungi, yeast, and bacteria in products. In other words, parabens help maintain a product's integrity and prolong shelf life.
Good as it may be for manufacturers and the products they make, is it good for you? According to scientific studies, it doesn't seem like it is.
Parabens are known endocrine disruptors. It mimics estrogen in the body that can lead to reduced cell death and trigger the growth of breast tumours.
It has also been linked to infertility and reproductive toxicity. At the very least, the skin can be sensitized to it and cause irritation. 
The problem is, parabens can be listed under different names so you can't easily tell which products have it and which ones don't. Some products do say it's paraben-free. But if not, the easiest way is to watch out for ingredients with butyl, methyl, benzyl, or propyl listed on them. 
Alternatives: paraben-free skincare products, products with phenoxyethanol 
Phthalates
Phthalates are an industrial chemical used to make plastics soft and durable. It's in hundreds of consumer products we use every day – toys, food packaging, vinyl flooring, and yes, even skincare products.
Aside from being used as a preservative agent, it also makes products like fragrances, gels, and lotions cling to the skin and hair better. 
But phthalates are a potential carcinogen and a known endocrine disruptor. It's also linked to ADHD, low IQ, autism, and other neuro-developmental issues.
Alternatives: products with phosphates or citrates
Synthetic Fragrances
Are you one of those who use smell as a deciding factor in buying skincare products? You're not alone.  Many of us prioritize a good smell when choosing a product.
But what often smells nice isn't really so nice – not when it comes to things that matter. Fragrances are often added to products to mask the smell of other ingredients and make them more sellable. 
However, chemically-produced fragrances have been shown to cause headaches, dizziness, allergic reactions, cough, and rashes. It's one of the skin irritants to avoid especially if you have sensitive skin. 
Alternatives: fragrance-free products, essential oils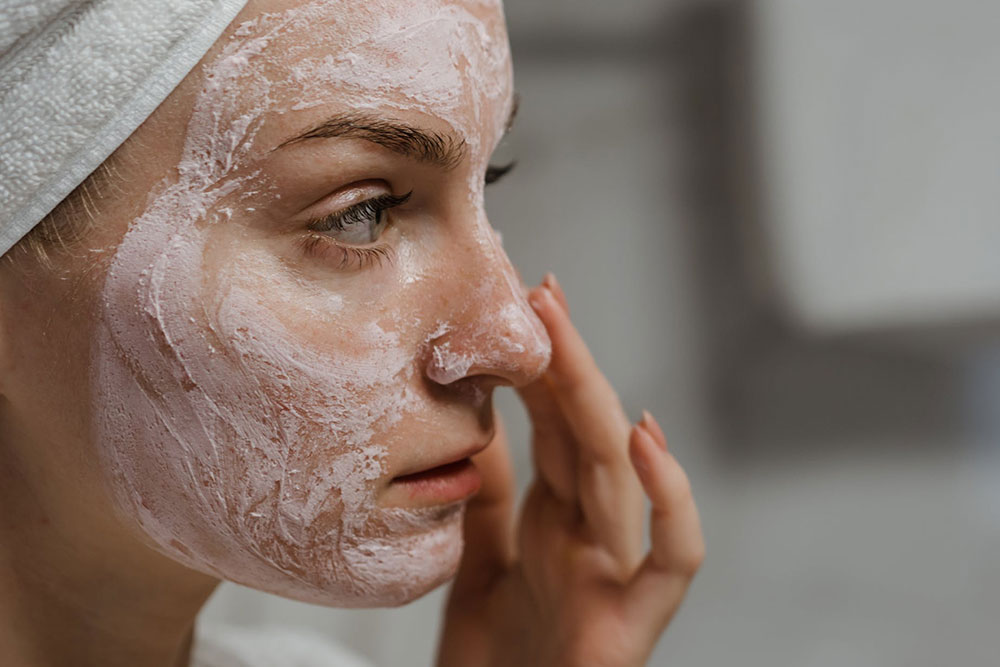 Choose Products With No Harmful Ingredients
This is just a short list – there are many other ingredients to avoid in skincare with negative effects that go beyond the skin. The good thing is, some of these harmful ingredients have already been banned in Canada.
Still, it pays to take precautions. If you're looking for skincare products that work, yet are not harmful to your skin, we can help. 
At APT Medical Aesthetics, we have a wide selection of products that we know provide results and are safe. Get in touch with us to know more or browse through our online shop.
BACK TO ALL ARTICLES