What is Desiccated Thyroid and Why Is It Important?
Hypothyroidism is a condition in which the thyroid does not produce enough thyroid hormones to meet the needs of your body. Desiccated thyroid treatment, a medication that contains both thyroxine (T4) and triiodothyronine (T3), two of the main hormones produced by the thyroid gland, is commonly used as a treatment.
Now, we understand the terms mentioned above might confuse you, but don't worry—we're here to break down the complexities of this topic. In this blog, you'll discover what desiccated thyroid is and how you can benefit from it if you suffer from hypothyroidism.
Hypothyroidism: A Brief Overview
At first glance, having an underactive thyroid doesn't seem like an issue that would pose a serious problem or threaten your health, but the hormones produced by this small, butterfly-shaped gland in the front of your neck affect how your body uses energy, your metabolism, and cell growth. Your thyroid even influences the way your heart beats.
Simply put, many of your body's normal and critical functions would be negatively impacted should you develop hypothyroidism.
This disease affects one in 10 people in Canada and was once a severe and life-threatening medical condition. Women are much more likely to develop hypothyroidism than men, as are adults over 60.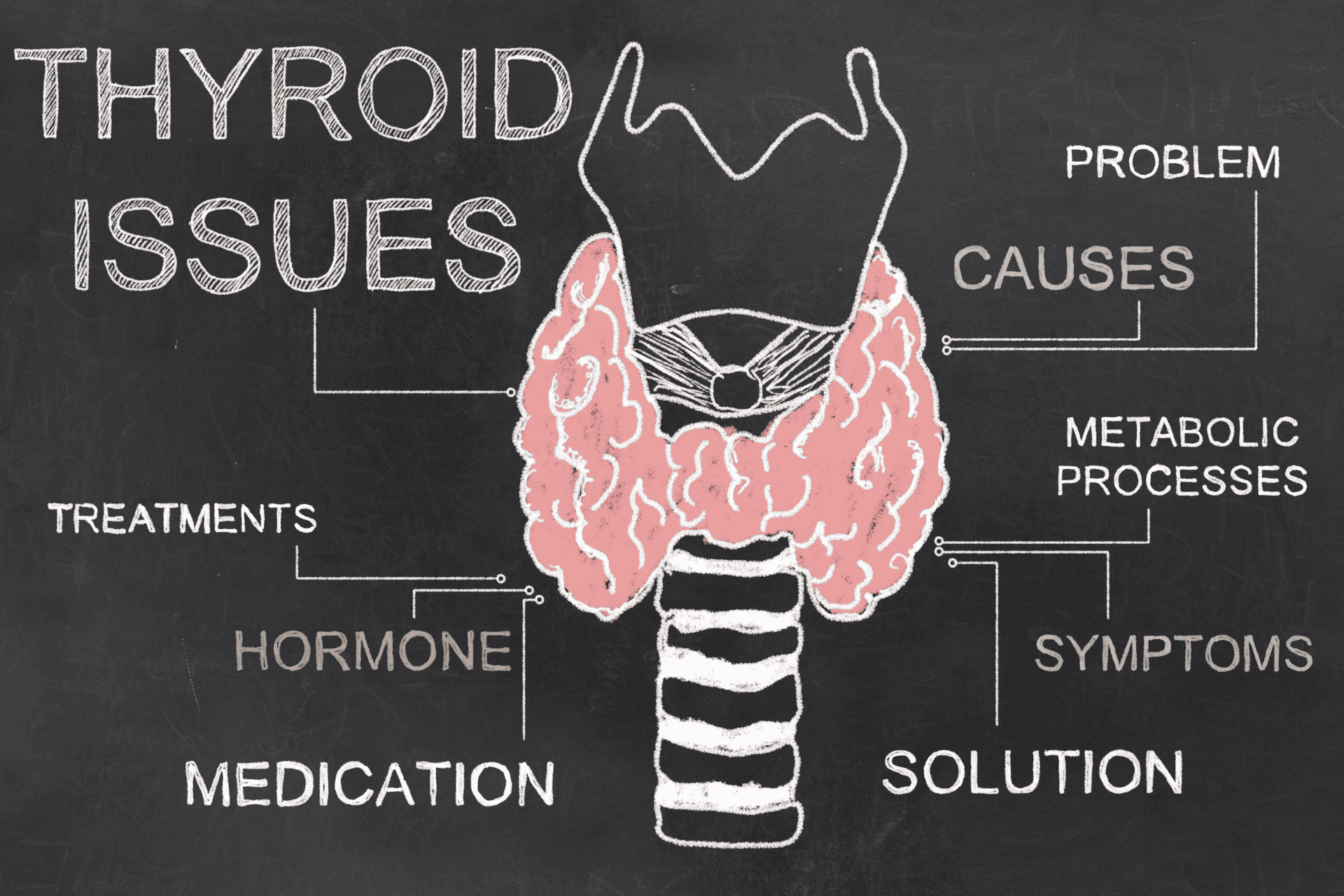 Patients may not notice the symptoms such as fatigue and weight gain early on—they may associate them with getting older. However, if left untreated, these early symptoms of hypothyroidism can quickly become more serious, leading to thinning hair, dry skin, muscle weakness, trouble breathing, mental health issues, heart problems such as bradycardia, or a goiter, which is when the thyroid gland becomes enlarged.
Luckily, hormonal treatments have been developed to help combat this disease.
What You Need to Know About Desiccated Thyroid Treatment
Treating hypothyroidism usually involves taking hormone medicine specifically designed to return your hormone levels to a healthy range, thereby eliminating the symptoms of hypothyroidism. A common medication used by patients is desiccated thyroid extract.
Desiccated thyroid has been used to treat hypothyroidism since the 1800s. It is usually made from dried and powdered pig thyroid glands or from sheep and cows. In the 1970s, desiccated thyroid treatment fell out of use due to the rise of synthetic levothyroxine, another medication used by people with hypothyroidism.
That said, some still prefer natural medication over synthetic thyroid hormone replacement therapies. Desiccated thyroid also contains T4 and T3 hormones in the same ratio as they're found in the human thyroid gland.
However, it can be difficult to determine the proper dosage of desiccated thyroid for each patient because the amount of thyroid hormone needed can vary depending on age, weight, and overall health. This is why it's important to work closely with a healthcare professional to determine the most effective dosage for desiccated thyroid treatment.
How Does Desiccated Thyroid Treatment Work?
Understanding the purpose of thyroid hormone treatment requires us to learn why our bodies need T3 and T4 thyroid hormones present in desiccated thyroid.
Without getting into too much medical jargon, these hormones are responsible for multiple bodily functions. Both T3 and T4 hormones dictate your body's metabolism, energy levels, and the growth and development of your skin, hair, and nails. They're also an important feature of the body's endocrine system.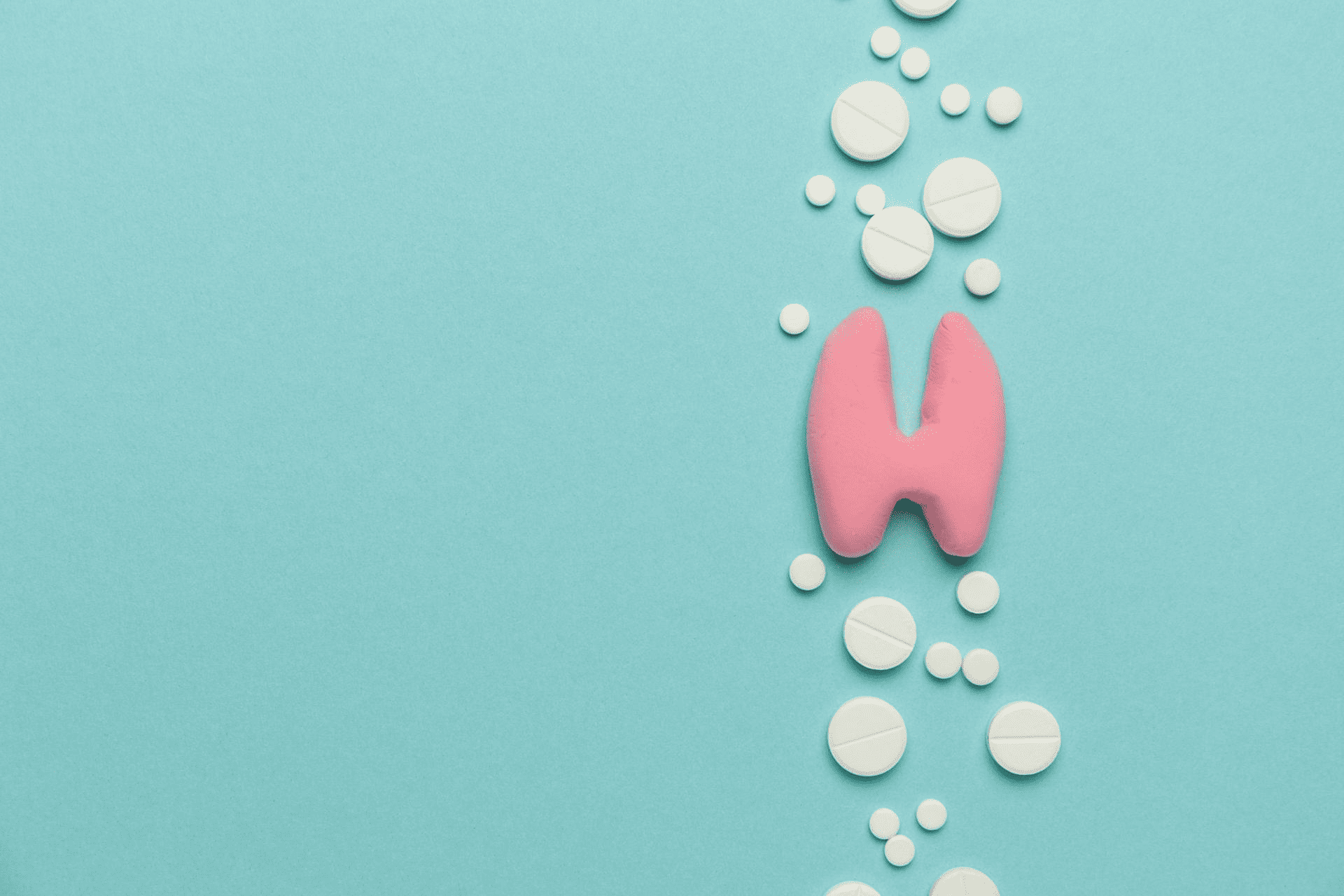 When prescribed any type of thyroid hormone replacement treatment, the goal is always to replace the loss or lack of T3 and T4 hormones to bring your thyroid-stimulating hormones back to normal levels.
Desiccated thyroid is available in several forms, including tablets, capsules, and powders. When taken orally, desiccated thyroid extract is absorbed into the bloodstream and transported to the thyroid gland where the thyroid hormones are released and used by the body to regulate metabolism and energy levels.
Your treatment plan will be based on your unique needs and highly individualized. Expect some experimentation with a medical professional as you work to find the correct dosage and therapy that will bring you the best results.
How Can You Maintain a Healthy Thyroid?
There's nothing wrong with giving your thyroid a boost using natural methods. A change in diet can help improve your health and provide the nutrients you need to eliminate the symptoms of hypothyroidism.
This could mean avoiding processed food or sugary foods. Instead, eat vitamin-rich meals with vegetables and dark leafy greens, fruits, lean meats, and seafood. Eating food with selenium and zinc will also help support the conversion of T3 and T4 hormones while you take your thyroid replacement medication.
Exercising is also one of the best ways to manage your hormones. Do note that intense physical activity could pose a risk to your heart if you have hypothyroidism, so consult with a medical professional before starting any exercise regimens.
Start Your Thyroid Hormone Replacement Treatment at APT Medical Aesthetics
Hypothyroidism is a serious medical condition, but can be controlled thanks to the wonders of desiccated thyroid and hormonal replacement therapy. Its symptoms can easily and safely be managed with proper care and assistance.
If you're being affected, it's time to free yourself from worries and start hormone replacement therapy at APT Medical Aesthetics. Our experts will guide you through your decision-making process and provide you with the personalized care you need.
Contact us today to book a FREE consultation.
BACK TO ALL ARTICLES