How to Create an Aesthetic Treatment Plan
A rare few are blessed with a naturally flawless complexion. For most people, having healthy skin requires investing in a personalized aesthetic treatment plan. Instead of opting for one-off treatments, consistency is key if you want lasting results. Not only that, but your skincare treatments and products should match your skin type and lifestyle. 
Here at APT Medical Aesthetics, we help patients create expert-recommended aesthetic treatment plans that fit their needs and budget. The key to establishing a plan is to come in for a full facial analysis with our aestheticians and injectors. That way, our team can make an assessment, tailor the treatments to your specific skin concerns and goals, and develop a plan that works within a given budget that prioritizes current and future treatments for maximum benefit and results.
Let's take a closer look at how we can help you get closer to your skincare goals. 
1. Combined Therapies for Acne-Prone Skin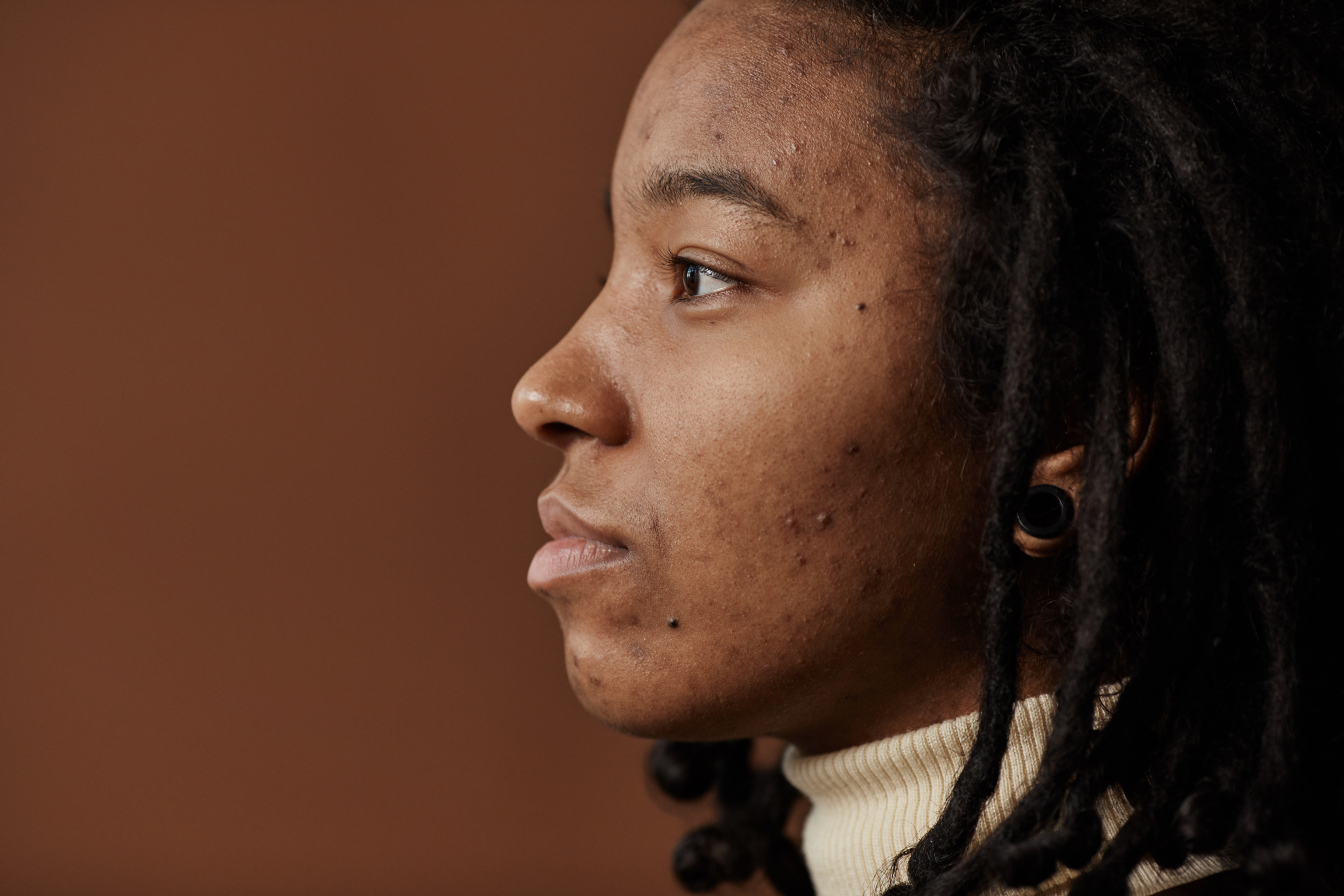 Daily:
Zo Skin Health Gentle Cleanser  
Acne-prone skin needs gentle care to soothe irritation. However, you still need to cleanse it of excess oil and impurities that may block your pores. Zo Skin Health Gentle Cleanser ticks both of these boxes. It provides a deep clean that leaves skin feeling refreshed and hydrated. At the same time, its potent blend of antioxidants protects the skin from the harmful effects of daily exposure to the elements. 
Weekly:
Forever Clear BBL™ 
Forever Clear BBL™ involves a three-step treatment that can effectively target stubborn active acne, cystic acne, and post-inflammatory hyperpigmentation. It uses blue BBL™ light, yellow BBL™ light, and SkinTyte II™ infrared light to address acne-causing bacteria in the pores, reduce inflammation and redness, and augment the body's natural healing process.
We recommend patients undergo Forever Clear BBL™ once a week for 10 weeks. After the initial round of treatment, it's best to have monthly or biannual touch-ups, depending on your skin type. 
Because extra sun exposure needs to be avoided after Forever Clear BBL™, it's best to undergo this treatment in the fall or winter. 
Monthly:
HydraFacial 
Our HydraFacial treatment is designed to resurface the top layer of the skin without irritating sensitive or acne-prone skin. This facial uses water as the exfoliating medium while also providing your skin with the rich hydration it needs for it to look firmer and more radiant. 
Every 6 Weeks:
Microneedling 
When dealing with acne, the deep scars that get left behind become a common cause of concern among patients. Microneedling serves as a safe, non-invasive treatment for persistent skin issues.
This treatment gently resurfaces the skin by creating controlled micro-injuries to stimulate its natural repair process. Specifically, it encourages the production of collagen and elastin, which results in cell regeneration that gives your skin a more youthful appearance. 
Typically, microneedling treatment should be done once every six weeks to treat deep scars, followed by a maintenance session every six months. 
Microneedling treatment is safest during the winter season to avoid prolonged sun exposure. This is because your skin will be at its most sensitive right after the procedure. 
2. Combined Therapies for Aging Skin 
Daily:
Zo Skin Health Growth Factor Serum 
An effective aesthetic treatment plan should always include a practical and easy at-home skincare routine. Adding the Zo Skin Health Growth Factor Serum to your regimen will complement in-clinic therapies for aging skin.
With its plant and enzyme-derived growth factors, this serum is formulated to stimulate collagen production and cellular function. After consistently using this product, expect to see firmer, more hydrated, and younger-looking skin.
Monthly:
Morpheus8® 
This non-surgical cosmetic procedure combines microneedling technology and radiofrequency energy to remodel the inner layers of the skin. The goal of this minimally invasive treatment is to contour, tighten, and resurface your skin. Typically, Morpheus8® is done once a month for three months.
Every 3 to 4 Months:
Botox 
Botox is a must for any aesthetic treatment plan that targets aging skin, and for good reason. After all, it is one of the most popular non-invasive cosmetic procedures with impressive results. 
The ultimate goal of Botox is to reduce muscle activity and tension, which in turn prevents creasing and fine lines. Patients will notice a much smoother complexion in just a few days. To maintain these results, Botox needs to be administered every three to four months. 
Once a Year:
Halo™ 
As the world's first hybrid fractional laser, Halo™ is a revolutionary skincare technology that you can use to your advantage. Capable of delivering deep dermal and epidermal rejuvenation, Halo™ is a game changer for your aesthetic treatment plan. It's now possible to undo years of damage and restore your skin's youthful glow with this aesthetic treatment.
As you create your aesthetic treatment plan, keep in mind that it's best to undergo Halo™ in the fall. This way, you can repair the damage caused by exposure to the summer sun while boosting your skin's overall health to prepare it for the harsh winter weather.
Radiesse® Filler 
Cap off your aesthetic treatment plan with Radiesse® filler once a year. This non-surgical cosmetic treatment uses dermal filler injections to add volume and give definition to areas of the face that have sagged or wrinkled. Because it helps stimulate the production of collagen, patients can expect to have fresher, firmer, and younger-looking skin. 
3. Combined Therapies for Dull Skin 
Daily:
Zo Skin Health Vitamin C Serum 
Brightening your complexion begins with Zo Skin Health Vitamin C Serum. With its self-activating and antioxidant properties, it fights free radical stress from environmental triggers and minimizes the appearance of fine lines and wrinkles. 
Monthly:
Clear + Brilliant® 
This innovative laser skin resurfacing treatment is a quick, non-invasive, and gentle way for patients with dull skin to get their glow back. Your clinician will most likely recommend a monthly Clear + Brilliant® session for six months. 
Aside from promoting radiance, it also enhances skin texture, minimizes enlarged pores, and reduces the appearance of fine lines and wrinkles. It even does a great job of clearing pimples and other skin imperfections. 

Every 4 Months:
Glow Peel 
Our Glow Peel's key ingredients include 7% lactic acid, 7% salicylic acid, and 7% resorcinol. These can all be customized in strength to suit each patient's needs. Make sure you get this brightening resurfacing treatment done every four months as part of your aesthetic treatment plan. Soon, it will help restore your skin's radiance.
Because patients are expected to experience skin sensitivity after chemical peels, direct sun exposure must be avoided within the recovery period. We always recommend that this procedure be done in the colder months.
Get Glowing Skin With Aesthetic Treatment Plans by APT 
Now that you know which treatment bundles yield the best results for some of the most common skincare concerns, it's time to consult the skincare experts at APT Medical Aesthetics. We take out the guesswork for our patients by providing personalized advice and curated products that produce visible and long-lasting results.
Together, we'll create an aesthetic treatment plan that achieves all your skincare goals. Book a free consultation today.
BACK TO ALL ARTICLES