What is Progesterone and Why Is It Important?
As we age, our hormone levels naturally decrease. And while that doesn't seem like a big deal, it's important to note that our hormones control and regulate how our body functions, including factors like sleep, mood, digestion, appetite, libido, and immunity. So, when our hormones spiral out of control, it can cause serious problems for our long-term health and well-being. It can even make us look older than our actual age.
For both men and women, a hormone called progesterone is produced in the body naturally. As we age, the levels of progesterone continuously decline. For older adults, this usually leads to severe discomfort for menopausal women and increases the risk of prostate cancer in men.
To combat this, hormone therapy for progesterone is usually suggested to patients. This helps them regulate their body's natural production of progesterone and may also treat some medical issues they may have.
But what is progesterone? How does it affect the body? And how does progesterone therapy work? We'll answer those questions and more below, so keep on reading!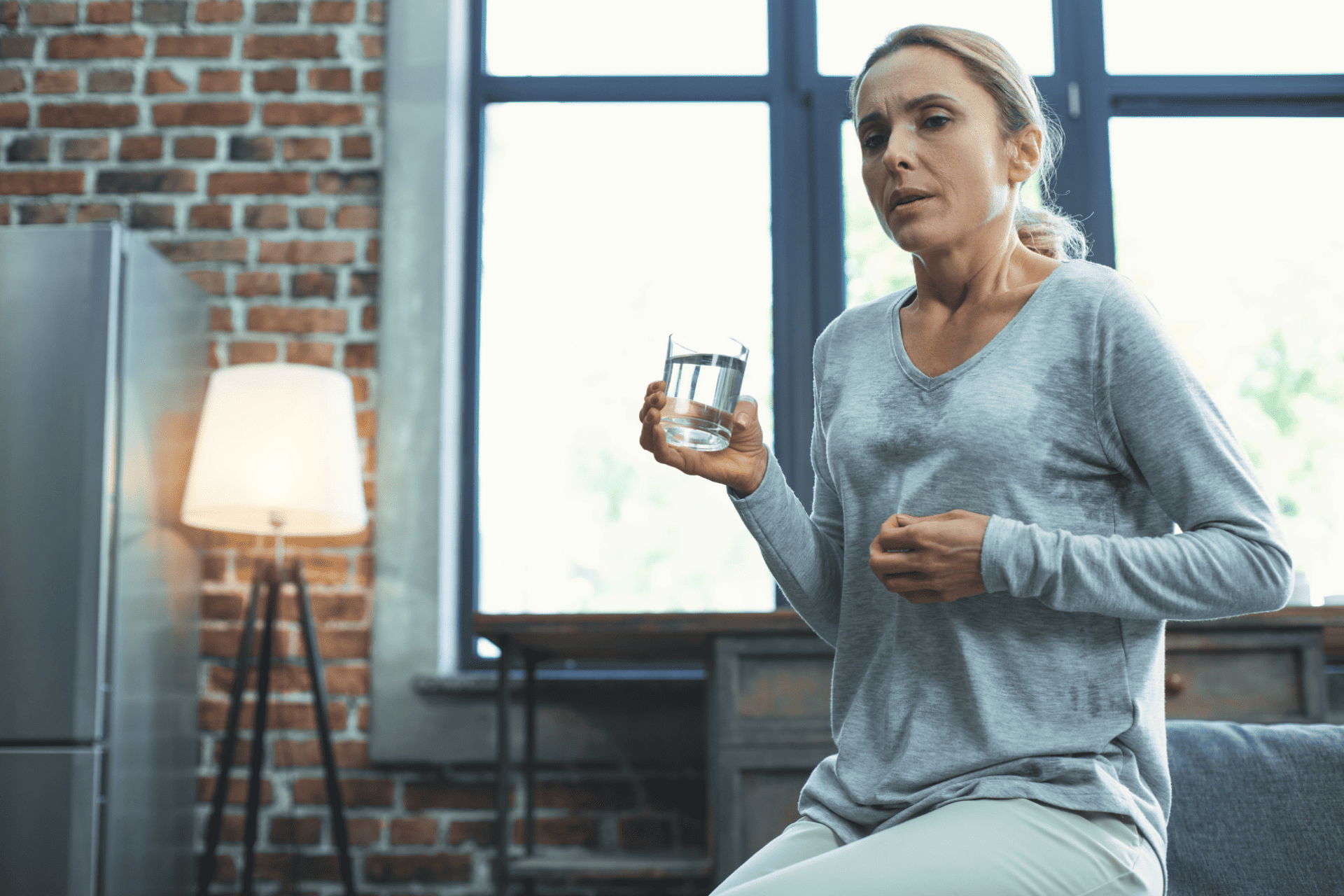 What Is Progesterone Used For?
For both men and women, progesterone is a hormone that is naturally produced by the body.
It acts as a building block of many other hormones and plays a big role in brain activity, building bone mass, regulating blood sugar, and converting body fat into energy.
The Effect of Progesterone on Men
In men, progesterone occurs in smaller quantities. However, men with lower progesterone levels have a higher risk of developing various health issues, such as osteoporosis, arthritis, prostate cancer, and prostatism.
The Effect of Progesterone on Women
In women, progesterone is produced by the ovaries and adrenal glands. It helps regulate the menstrual cycle and prepare the uterus for pregnancy. When progesterone levels are high, it has a calming effect on the brain—helping to regulate moods, anxiety, and sleep.
It also has important effects on bone health, cardiovascular health, and endometrial protection.
When progesterone levels are low, it can cause irregular menstrual periods, the possibility of miscarriage, infertility, and spotting or cramping during pregnancy. Aging causes progesterone to decline and this can lead to painful symptoms during menopause. While some women have milder symptoms, others may feel severe discomfort or pain that requires medical intervention.
Having an understanding of the role of progesterone in the body will help you decide if therapy is right for you.
What Is Hormone Replacement Therapy?
Hormone replacement therapy is a treatment that replaces or supplements the body's natural progesterone levels.
HRT therapy in women can help treat menopause symptoms, menstrual irregularities, and endometrial hyperplasia – a precancerous condition in which there is an irregular thickening of the uterine lining.
HRT therapy in men can help to maintain lean muscle mass, regulate mood, reduce stress levels, regulate blood sugar, and maintain a healthy prostate.
There are various ways of administering hormone replacement therapy:
1. Oral Tablets
This is one of the most common and simplest ways of administering hormone replacement therapy.
2. Patches
Skin patches are also a common and convenient way of receiving progesterone therapy. Just stick a patch to your skin and replace it every day.
3. Gel
Like skin patches, a gel application can be a convenient way of delivering hormone replacement therapy.
What Are the Benefits of Progesterone Therapy?
Here are some ways that progesterone hormone therapy can help your body:
For women:
Relieves menopausal symptoms by alleviating hot flashes, night sweats, mood swings, and other symptoms associated with menopause.
Helps regulate menstrual cycles—can be used to treat menstrual irregularities and abnormal bleeding.
Helps protect the endometrial lining of the uterus and can be used to treat endometrial hyperplasia, a precancerous condition.
Improves bone health and can help prevent osteoporosis—increasing or improving bone density reduces the risk of fractures in postmenopausal women
Has a positive effect on the cardiovascular system, helping to lower blood pressure, reduce inflammation, and improve blood lipid levels.
For men:
Improved testosterone production, which can lead to enhanced muscle mass and strength, increased energy, and improved sexual function.
Has a calming effect on the brain, which may reduce symptoms of anxiety and depression in men.
Improves sleep quality and reduces symptoms of insomnia.
Has a positive effect on cardiovascular health and reduces the risk of heart disease.
Helps regulate bone health, which may prevent osteoporosis in men.
What Are the Side Effects of Progesterone?
You might be interested in undergoing HRT therapy. But you also must be wondering, "What are the side effects of progesterone?"
When taking progesterone medication or undergoing this type of therapy, some side effects may include:
Headache
Breast tenderness or pain
Upset stomach
Vomiting
Diarrhea
Constipation
Tiredness
Muscle, joint, or bone pain
Mood swings
Irritability
Vaginal discharge
Problems urinating
When these symptoms occur, call your doctor immediately, as this may be a sign of a more serious health condition that's being affected by the medicine.
Hormone Replacement Therapy at APT Medical Aesthetics
Aging doesn't have to be painful for your body.
Hormone therapy for progesterone can help you deal with irregularities in your hormone levels and provide you with a fulfilling and comfortable life, no matter your age. If you feel like this is the right treatment for you, consult with one of our experts at APT Medical Aesthetics today! We are a state-of-the-art clinic with a highly trained and dedicated team.
Our licensed medical professionals can help you figure out the right treatment plan and offer solutions such as Bioidentical Hormone Replacement Therapy (BHRT).
Contact us now to book a FREE consultation!
BACK TO ALL ARTICLES