What Is Pigmentation of the Skin? Causes, Prevention, and Treatments
Many of us are guilty of spending hours laying out in the sun trying to perfect that golden tan. While you might have been proud of your efforts at the time, those days spent out in the sun tend to come back to haunt you as you get older.
It doesn't help that those flat, brown spots that may be popping up on your face, hands, or body are often referred to as "age spots" or "liver spots." If you have been worrying about these skin pigmentation issues, we've got you covered.
So, let's dive right in and explore the causes, prevention, and treatments for your skin pigmentation concerns.
What Is Skin Pigmentation and Why Is It Important?
Skin pigmentation refers to the colour of your skin, determined by the presence of a pigment called melanin. Melanin is produced by cells called melanocytes and is responsible for giving your skin, hair, and eyes their distinct colour.
However, it's not just about aesthetics. It also serves as a natural defense mechanism against the harmful effects of ultraviolet (UV) radiation from the sun. Darker skin tones naturally have more melanin. Therefore, if you have a fair complexion, then you are more susceptible to sun damage and age spots.
As with many aspects of our bodies, balance is key. Sometimes, imbalances in melanin production can lead to a variety of skin pigmentation issues. These can take the form of uneven skin tone, the emergence of dark spots, or the development of conditions like hyperpigmentation, melasma, or vitiligo.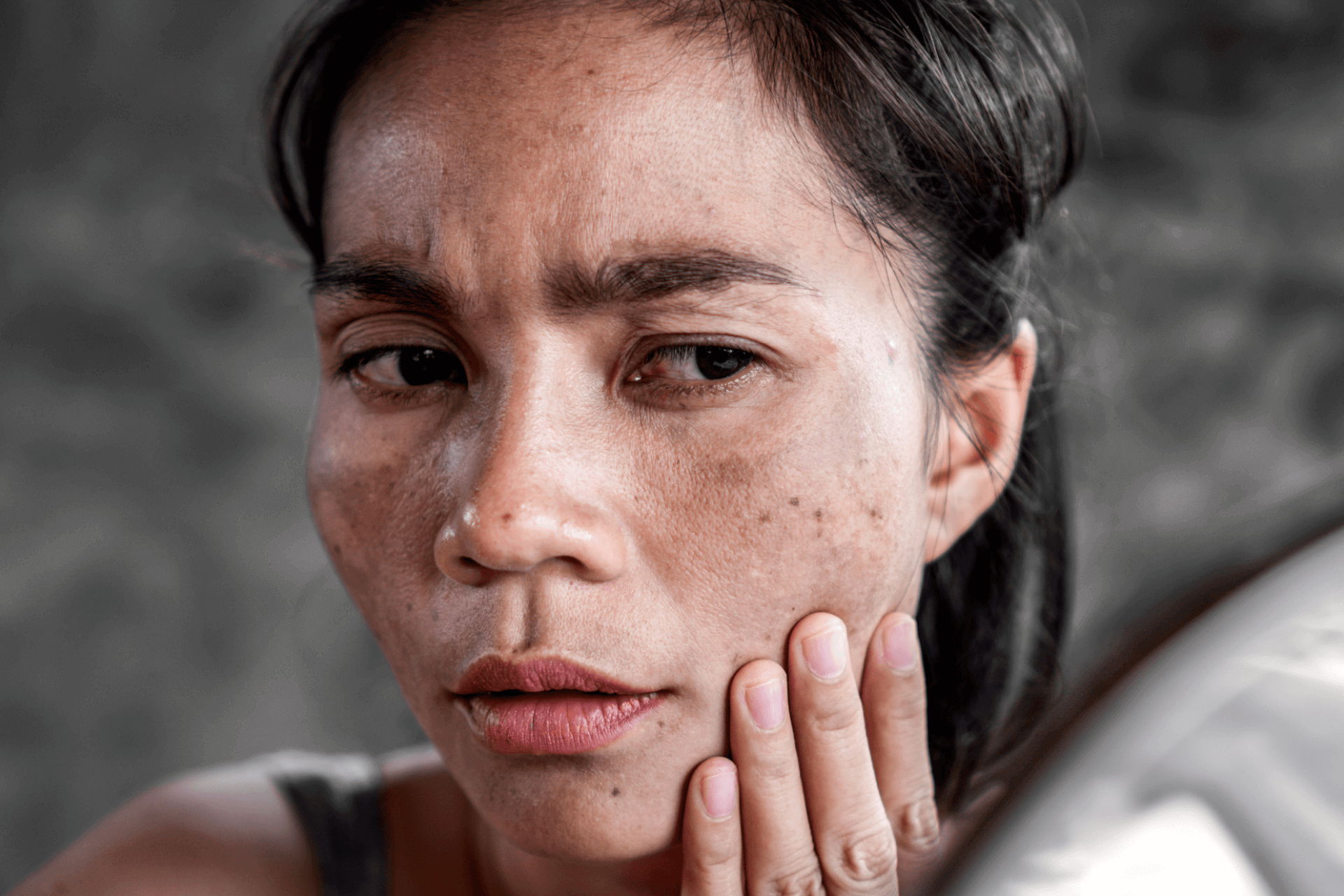 Image source: Canva
What Causes Skin Pigmentation Issues?
If you notice the appearance of hyperpigmentation on your face or body, there could be a number of culprits behind it. Here are some of the most common causes of skin pigmentation issues to look out for:
1. Sun Exposure
One of the primary causes of hyperpigmentation is excessive sun exposure. If you spend a significant amount of time in the sun or use tanning beds, your melanin production increases and can form clusters of pigment that appear later in life as "age spots." Broken capillaries may also occur as a result of sun damage, and can contribute to uneven skin tone.
2. Hormonal Changes
Hormonal changes, especially during pregnancy or while taking oral contraceptives, can increase melanin production and cause hyperpigmentation known as melasma. This is often referred to as the "mask of pregnancy", and is characterized by symmetrical brown or brownish-grey patches on the skin.
3. Inflammatory Skin Conditions
Skin conditions such as acne can result in post-inflammatory hyperpigmentation (PIH), creating spots or patches that appear darker than the surrounding skin.
4. Genetic Factors
Did you know that genetics can also influence skin pigmentation? Some people may be genetically predisposed to develop certain pigmentation issues, making them more prone to uneven skin tone or dark patches.
5. Medical Conditions and Medications
Certain medical conditions such as Addison's disease can disrupt melanin production, causing either hyperpigmentation (where areas of the skin become darker) or hypopigmentation (where areas of the skin lose pigment and appear lighter than the rest of the skin). Additionally, certain medications such chemotherapy drugs can cause pigmentation changes as a side effect.
Tips to Prevent Hyperpigmentation
Prevention is often the best approach when it comes to skin pigmentation. Here are some effective strategies:
Protect Yourself From the Sun
The most crucial step in preventing skin pigmentation is protecting your skin from the sun. Use a broad-spectrum sunscreen with a high SPF, wear protective clothing, and avoid excessive sun exposure, especially during peak hours.
Apply Topical Solutions
Consider using topical products containing ingredients such as vitamin C, kojic acid, alpha-hydroxy acids (AHAs), and licorice extract. These ingredients can help reduce hyperpigmentation and promote a more even skin tone.
Maintain a Skincare Routine
Establish a consistent skincare routine that includes gentle cleansing, exfoliation, and appropriate treatment products for your skin type. Medical-grade skincare products can be effective at reducing visible pigment and preventing new pigment from occurring.
Avoid Picking or Scratching
Refrain from picking at blemishes or scratching your skin as this can lead to inflammation and post-inflammatory hyperpigmentation.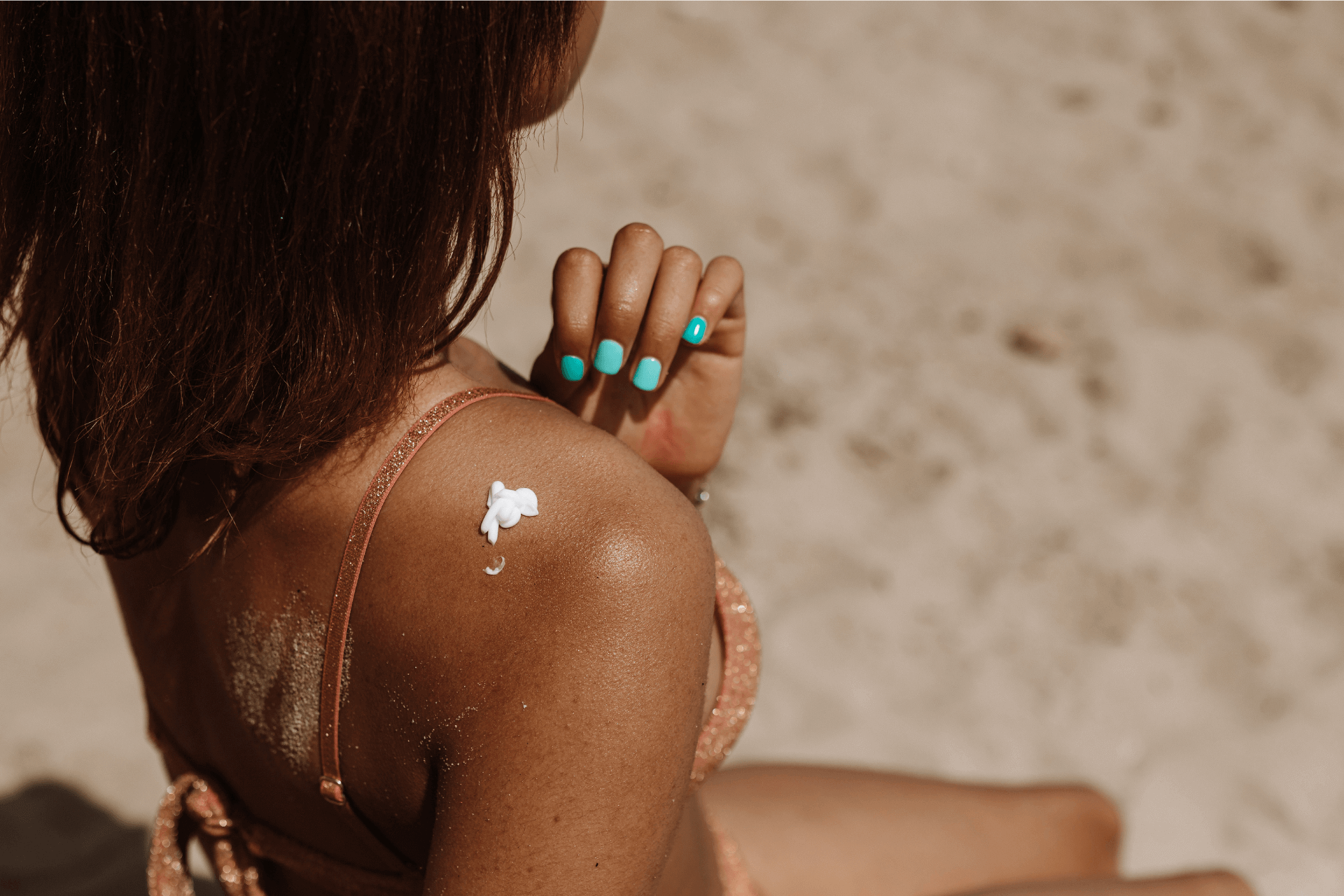 Image source: Canva
How to Treat Hyperpigmentation
Are you wondering how to get rid of pigmentation and restore even skin tone?
For more stubborn problems, try professional pigmentation treatments to reduce the appearance of dark spots, redness, and broken capillaries. Depending on your skin type and condition, you may consider chemical peels, laser treatments, or photofacials like BBL™ (BroadBand Light).
BBL™ is considered a gold-standard treatment for correcting pigmentation. This non-invasive procedure uses intense pulsed light to target brown spots, skin redness and broken capillaries by targeting the superficial layers of skin. A few days after the procedure, the treated pigment naturally sloughs off, revealing more even skin.
The great news about BBL™ Photofacial is that you can enjoy visible results in as little as one treatment. For optimal results however, we usually recommend 3 treatment sessions, spaced 4 weeks apart. The procedure typically takes just 30 minutes and there is no downtime, meaning you can return to your daily activities right away!
Book Your BBL™ Photofacial With APT Medical Aesthetics Today
Preventing pigmentation starts with proper sun protection and the use of medical-grade skincare. For more stubborn discolouration, professional light-based treatments like BBL™ can offer remarkable results.
APT Medical Aesthetics is pleased to offer the BBL™ Photofacial to help you get rid of pigmentation at our industry-leading Oakville clinic. For a stress-free booking, simply reach out to us at 905-849-8646, and our expert team will assist you in scheduling your complimentary consultation. Don't miss the chance to experience the remarkable results of the BBL™ Photofacial!
Alternatively, contact us to learn more about our services!
BACK TO ALL ARTICLES