Top ZO Products for Summer
Finally, summer is almost here. It means it's time to throw your bulky winter coats into storage and flaunt those cute sleeveless tops and sundresses out for a spin. You can also look forward to spending sunshine-filled days frolicking in the park, barbecuing in the garden, sipping on refreshing summer cocktails, or hitting the beach. But it could also mean sunburn and sun damage if you slack off on your summer skincare.
As the saying goes, block the sun, not the fun. Step up your daily beauty regimen with these summer skincare essentials from ZO Skin Health. 
Let's dive right in!
Fill your summer skincare routine with gentle, lightweight, and hydrating products. With the high humidity, your skin will also thank you if you skip heavy oil-based cleansers that you usually use during the winter.
During summer, you stay out a lot and sweat a lot, which emphasizes the need to keep your skin squeaky clean without drying it out. For this, we recommend ZO Skin Health Hydrating Cleanser. It's perfect regardless if you have a normal or dry skin type. The beauty of this product is it's a dual-action cleanser and moisturizer rolled into one. 
It's a wonderful cleanser that effectively gets rids of dirt, dust, and makeup residue, which usually clogs the pores and results in whiteheads, blackheads, and breakouts. It contains panthenol and allantoin that hydrates and locks in moisture into your skin, keeping it dewy and radiant all summer instead of parched dry. It also has soothing and calming properties, which is great for delicate skin that gets irritated when exposed a bit too long in the sun.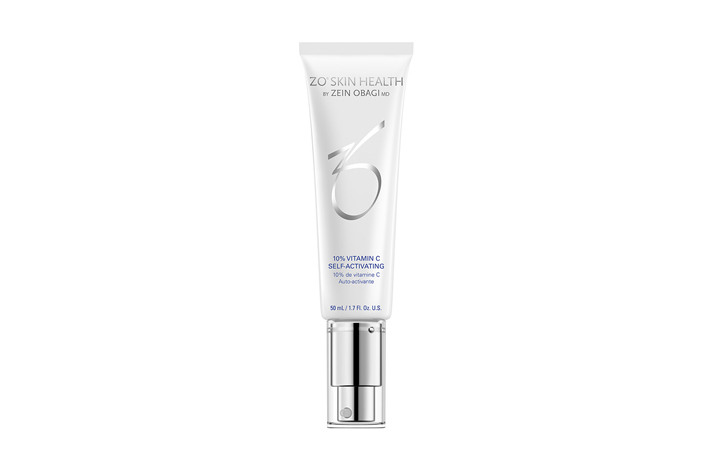 Vitamin C deserves a spot in your skincare arsenal all year round. But in the summertime, this phenomenal nutrient becomes non-negotiable. Aside from boosting your body's immunity, a lot of people are also raving about ascorbic acid, the purest form vitamin C, these days because of its remarkable properties that actively fight sun damage and skin aging.
Here are some of the well-known benefits of vitamin C serum for the skin.
It rapidly but gently exfoliates the skin and reveals a beautifully bright and even complexion. 
It enhances the appearance of fine lines and wrinkles, which are the first signs of skin aging that can be exacerbated by unprotected sun exposure.
It gives the impression that the skin is firm, tight, and sculpted. 
What we love about ZO Skin Health C- Bright 10% Vitamin C Serum is it contains an advanced vitamin C ester that goes one step further below the surface of the skin to fight free radicals and prevent new melanin pigment from developing hyperpigmentation. It's a powerful antioxidant that offers protection against environmental triggers that can take a toll on your skin's health. It also promotes naturally occurring lipids that hydrate and restores the skin barrier.
Don't forget to apply a few drops of ZO Skin Health C- Bright 10% Vitamin C Serum on your skin every morning after you cleanse and moisturize your skin. There's no need for water because its amazing water-free formula self activates with skin's natural moisture.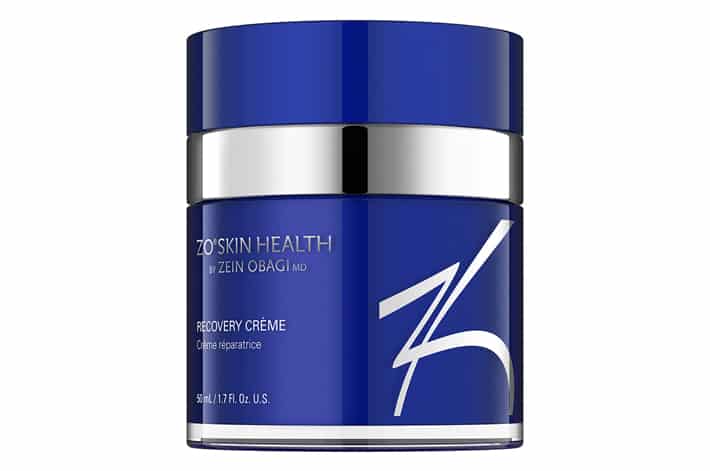 Believe it or not, following an evening skincare routine before going to bed will work wonders for your skin in the long run. As we sleep, the skin becomes more active and goes into a much-needed repair and rejuvenation mode. Your nighttime skincare routine does not have to be fussy. 
We love ZO Skin Health Recovery Cream because of its low-maintenance application but astounding results. You only have to apply it on dry skin before bedtime every night. It contains skin-nourishing ingredients that will support the skin's natural healing and restoration process. It also has retinol, which improves fine lines and wrinkles while brightening up your complexion. It has ceramides for moisture retention and radiance. What this means is that you'll be waking up looking refreshed and well-rested every morning. 
We believe it should be part of your list of summer skincare essentials because of its calming properties that can soothe your skin if you've been out and about the whole day. It will be your holy grail if you have sensitive skin that gets irritated easily. 
ZO Skin Health Sunscreen + Primer SPF 30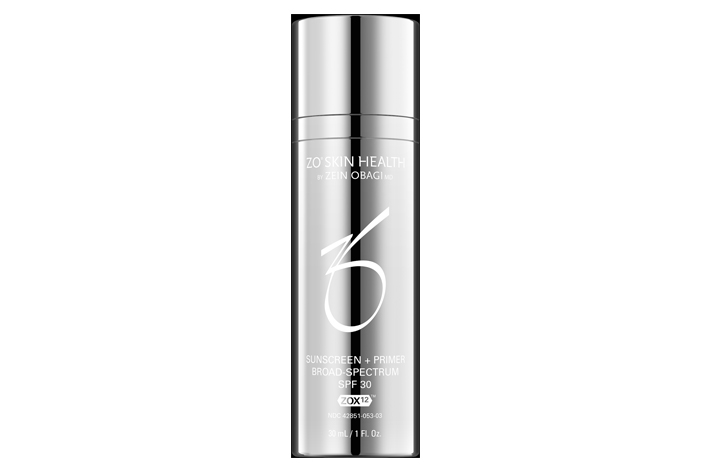 Sun protection is perhaps the biggest secret to keeping your skin looking flawless and youthful beyond your age. Unprotected exposure to the sun's ultraviolet rays can cause sunburn, dark spots, and other unpleasant skin discoloration. In addition, staying out in the sun can also dry out your skin, which often results in wrinkles, broken skin, and inflammation. 
Don't forget to wear a broad-spectrum sunscreen with at least SPF 30 every time you're going out. It's a good summer skincare practice that won't leave you suffering the consequences once the season is over. 
ZO Skin Health Sunscreen + Primer SPF 30 should be a staple to your summer skincare kit. It's a non-greasy and quick-drying sunscreen with a sheer matte finish. If you hate wearing makeup when it's too hot out, it's a smart product to have within reach because it offers a little coverage that helps reduce the appearance of imperfections. You can use it on its own, but you can also build it up and use it with your everyday makeup. It has a fantastic formula that wouldn't budge and cake up your makeup.
How to use ZO Skin Health Sunscreen + Primer:
Apply it liberally on your face 15 minutes before heading outdoors.
Be sure to reapply your sunscreen every two hours.
Beyond being a super effective sunscreen, ZO Skin Health Sunscreen + Primer SPF 30 also offers an exclusive 12-hour time-release antioxidant complex that guards the skin against photodamage, which means total sun protection. Get it in a complete set of ZO Skin Health summer skincare products.
Shop ZO Skin Health products online! To book a consultation, contact APT today!
BACK TO ALL ARTICLES