A Guide to Skincare, Preventative Treatments, and Products to Use by Age
Just like how we change and evolve over time, so should our skincare regimen.  
We were all born with delicate, soft, and baby smooth skin. But with age comes all sorts of skin problems: dryness, fine lines and wrinkles, sagginess, age spots, and so much more. What can we do to keep our skin looking youthful? 
That's where the importance of using the right preventative treatments and anti-aging solutions at the right age comes in. Let's dive into the ideal skincare regimen for people in their 20s, 30s, 40s, and 50s. 
20 to 29 Years Old 
When you're in your early 20s, your skin can break out from time to time. That's because your hormones still have the tendency to fluctuate like when you were a teenager.
But it is at this age when collagen production is at its prime. Your skin would be at its plumpest and brightest. When you reach your mid-20s, your turnover of skin cells begins to slow down and collagen mass begins to deplete by one percent each year.
Skincare Tips:
Clean your face regularly. However, make sure you're using the right

cleanser

for your skin type. Avoid using products with harsh ingredients because they can dry out your skin.

Use a

toner

with alpha hydroxy acids and a moisturizer that has

hyaluronic acid

.

Sun exposure contributes to collagen breakdown and

speeds up skin aging

, so wear

sunscreen

every day. Don't reserve it just for beach trips!
30 to 39 Years Old 
Fine lines start to become more prominent. You may also experience a loss of volume in your cheeks and around the lips and eyes because of collagen loss. Dullness will also start creeping into your skin tone.
Skincare Tips:
Now is the time to fine-tune your skincare routine by adding

products with hydrating ingredients

. You should also start using antioxidant serums to address any pigmentation and free radical damage. 

Boost cell turnover to

keep your skin bright

by exfoliating. Whatever product you use, don't forget about your neck!

Always remember to get enough sleep. 
Preventative Treatments:
Eating more

fruits and vegetables

, taking

supplements

, and exercising regularly are natural ways to keep your face looking bright.

Laser therapy

can help reduce fine lines and wrinkles, enlarged pores, hyperpigmentation, and acne scars.
View this post on Instagram
40 to 49 Years Old 
You will experience hormonal changes at this stage. Estrogen levels fall and as a result, your skin will look laxer. If you've had sun exposure in the past that didn't show any consequences, it will generally start to become more visible at this stage—hyperpigmentation, dryness of the skin, deeper wrinkles, redness because of broken capillaries, and more.
Skincare Tips:
Add

retinol

to the skincare products you're using. This will help stimulate collagen production, soften wrinkles, and retexturize the skin.

Choose a toner with ingredients that will help replenish lost moisture.

Skincare products with peptides can also help with skin elasticity, sagging skin, dullness, and fine lines and wrinkles.

Metabolism tends to slow down

, and the body retains less water—so make sure to stay hydrated.
Preventative Treatments:
50 Years Old and Beyond 
Hormonal shifts during menopause can cause major changes to your skin. It may become very dry, crepey, thinner, and looser than ever before. You may also notice a spike in the appearance of skin tags.
Skincare Tips:
Consider adding

facial oil

and night cream to your skincare routine to help rehydrate your skin.

Prescription retinoids can help reduce the depth of your wrinkles.

Stop exfoliating so as not to aggravate the dryness and thinness of your skin. 

Switch to non-foaming cleansers because they are less stripping of the skin's natural moisture.

Avoid products with fragrance to prevent irritation.
Preventative Treatments: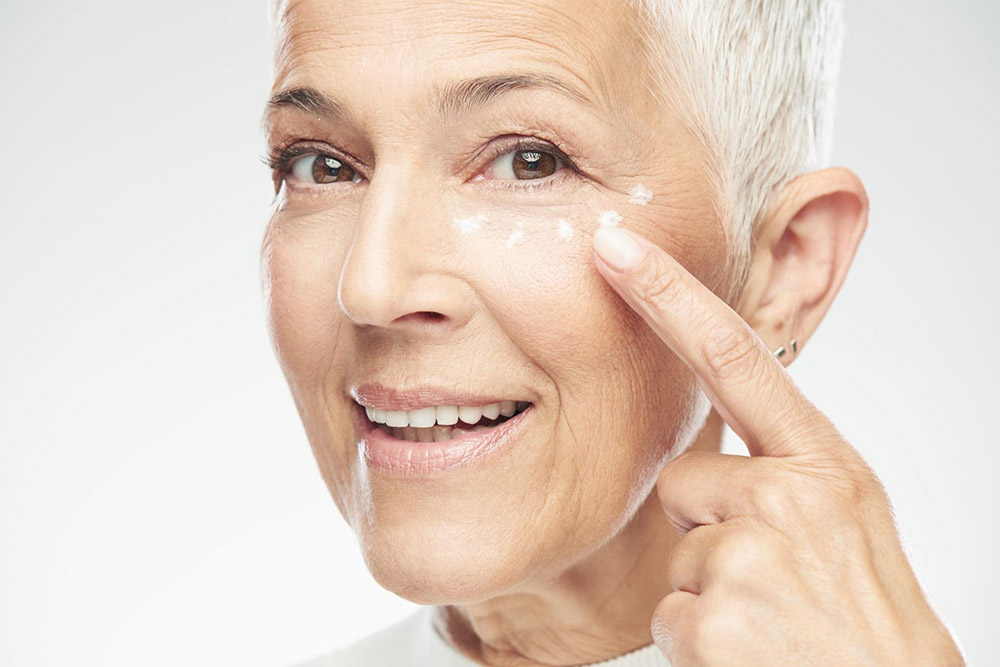 Fight the Signs of Aging with APT Medical Aesthetics 
Your skin will continue to change as you age, so your skin care regimen and preventative treatments should too. If you're looking to create a routine that's specific to your skin type and age, we can help. 
APT Medical Aesthetics provides full-spectrum medical aesthetic services based on the latest proven technological advances in skincare. Reach out to us to explore the treatments and anti-aging solutions we offer.
Start shopping for skincare products or request a free skin consultation!
BACK TO ALL ARTICLES