Be A Glow Getter with These Dull Skin Treatments
Your skin is always working hard—after all, it is your first line of defence from the outside world. Seeing a few lines here and there or noticing some unevenness in its tone is completely normal.  
But just like how you need rest on the weekends, your skin could use some pampering and rejuvenation too—for the sake of maintaining and improving its health. 
We're breaking down the most effective dull skin treatments that will make it easier than ever to be a consistent "glow getter."
What Is Dull Skin Characterized By?
So what is dull skin exactly, and how do you know that you have it? Dull skin is usually characterized by the following:
If you notice that your skin exhibits any of the above-mentioned conditions, then the dull skin treatments below will help refresh your complexion and give it a nice boost of radiance.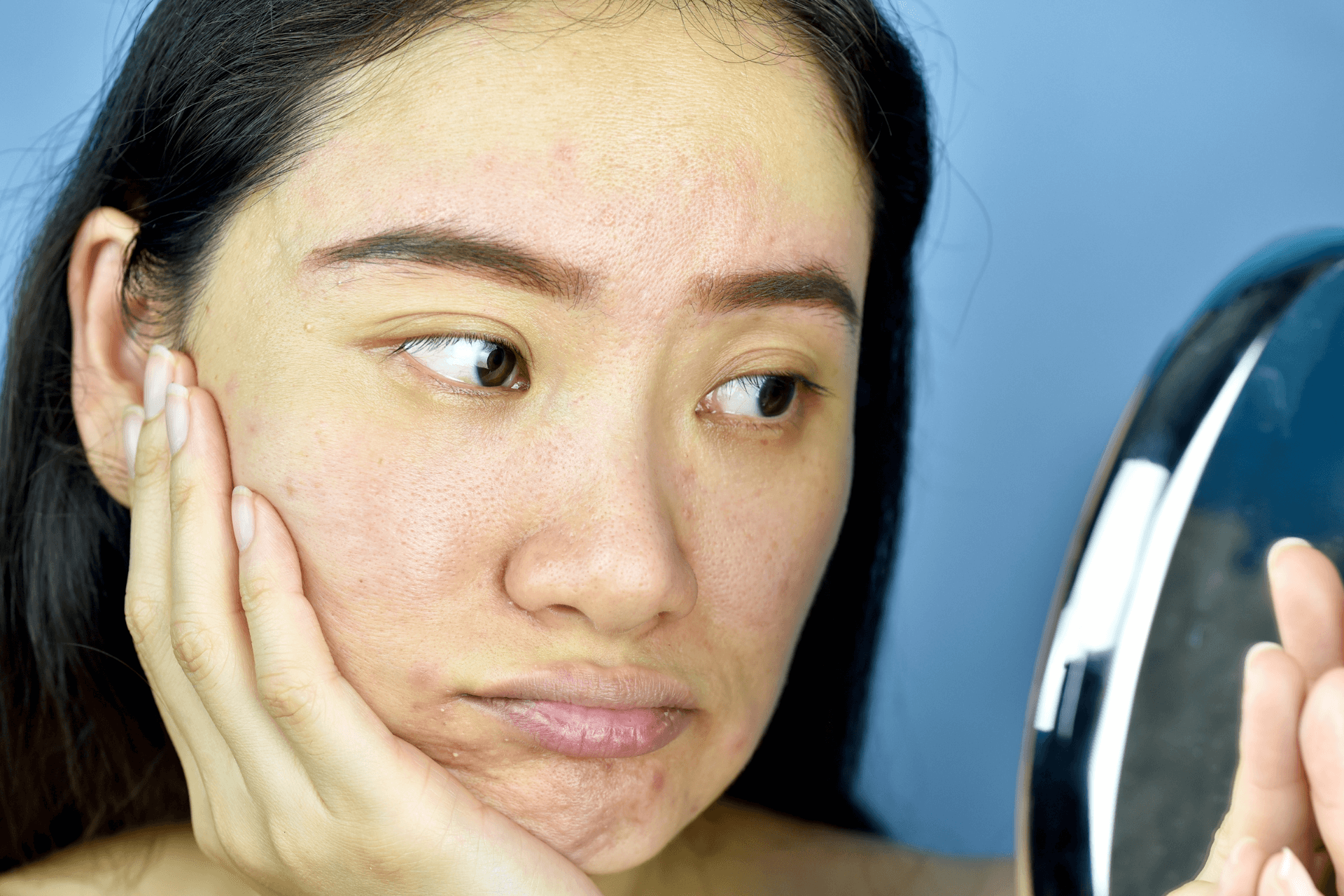 Top 5 Dull Skin Treatments To Try
From over-the-counter skincare products to facials and laser therapy, there are various ways to rejuvenate dull skin.
1. Retinoids/Retinols 
Retinoids are derived from Vitamin A and are used to accelerate skin cell division and new cell growth. They trigger cell turnover on the top layer of the skin to speed up so that new cells can generate, revealing smoother and brighter-looking skin. 
Aside from retinoids being an effective option for dull skin treatment, they're also clinically proven to fight acne and reduce the appearance of fine lines and wrinkles. A skincare specialist can recommend the best type of retinoid for your skin type.
On the other hand, retinol is a subtype of retinoids that contains much less retinoic acid. Because it's a weaker form of treatment, it is easily available over-the-counter. 
2. Serums
Moisturizing your skin is an absolute must. But a moisturizer alone isn't enough to target and treat specific skin concerns—like dullness.
Incorporating serums into your skincare routine can do wonders for your complexion. This is because serums are highly concentrated formulations made of tiny molecules that the deeper layers of the skin can absorb quickly. 
APT Medical Aesthetics highly recommends ZO Skin Health Vitamin C Serum to revitalize dull skin. 
This medical-grade serum packed with antioxidants works to brighten your complexion while preventing skin discolouration and other symptoms of sun-damaged skin. It's an effective dull skin treatment that fights free radical stress from environmental triggers and combats the early signs of skin aging.
3.
A HydraFacial
Another dull skin treatment option that's definitely worth trying out is the Hydrafacial—even celebrities swear by it! It's a combination of various facials and addresses multiple skin concerns in one go. 
A HydraFacial session involves a thorough cleanse, exfoliation of dead skin cells, impurity extraction from your pores, and rejuvenation with medical-grade serums. You can expect reduced wrinkles, an even skin tone, smaller pores, and plump, youthful-looking skin!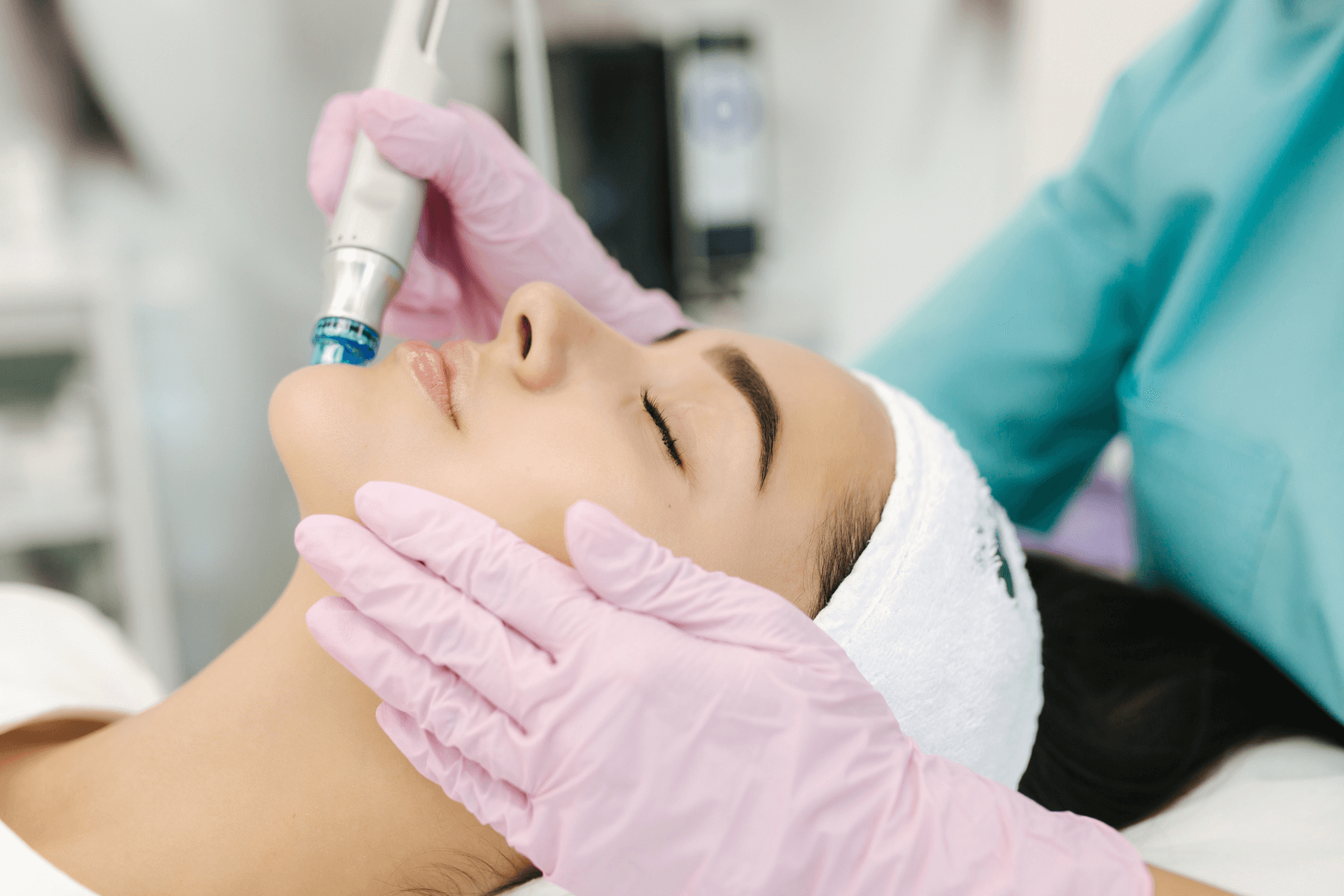 4.
Chemical Peels
Chemical peels are the simplest and most cost-effective form of skin exfoliation, yet they deliver more visible and corrective results compared to traditional facials. Using one or more acids (e.g. glycolic acid, lactic acid, salicylic acid) or a combination of fruit enzymes, they gently exfoliate the superficial layers of the skin to reveal refreshed and more luminous skin.
APT Medical Aesthetics offers a wide range of chemical peels targeted to specific skin concerns. Formulated with 30% lactic acid, our Red Carpet Peel is a dull skin treatment that reduces the signs of aging, improves hydration, and brightens the skin without any downtime. It's a quick solution to getting that radiant glow a day before important events! 
5.
Laser Therapy
If you're looking for deep dermal rejuvenation and epidermal renewal that no other treatment can offer, then laser therapy at APT Medical Aesthetics is the way to go. 
Halo™ is the world's first hybrid fractional laser that effectively eliminates years of damage by accurately targeting the right depth and restoring a younger, more luminous glow. Not only does this technology guarantee precision, safety, and consistent results, but it is also a highly customizable dull skin treatment to perfectly match your unique skin type, specific beauty concerns, and personal lifestyle.
Opt For Dull Skin Treatment From the Experts at APT Medical Aesthetics
Are you ready to get your best glow yet? Let the experts at APT Medical Aesthetics bring you closer to all your skin goals. 
Book a consultation with us today to start finding the best dull skin treatment options for you!
BACK TO ALL ARTICLES