How To Achieve The Ultimate Holiday Glow This Season And Enjoy The Benefits Of A HydraFacial
Get An Instant Holiday Glow In Just 30 Minutes!
The stress of the holiday season and the onslaught of winter's frigid, harsh temperatures can leave us with a lackluster complexion. If you're looking for a skin treatment to rejuvenate your appearance before Christmas with no downtime, the HydraFacial is the perfect holiday treat!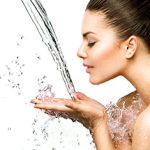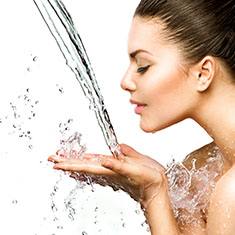 It Detoxifies Your Skin
Among the many benefits of a HydraFacial is its incredibly gentle vortex technology that vacuums out pores, and removes dead skin cells all while pumping your skin full of nutrients and antioxidants. The result of this fabulous 3-step treatment is a nourished that will leave you looking refreshed and hydrated.

It's Great For All Ages and Skin Types
Whether you're a teenager suffering from acne or have more mature skin and are battling the signs of aging, the HydraFacial is completely customizable to address your specific needs. HydraFacial for acne is an effective treatment for young people who suffer from congested skin and an overproduction of oil. A number of treatment protocols are available to improve the following skin concerns:
​It's A Quick Lunch-Time Treatment
The holidays are a busy time for many of us and we tend to neglect ourselves amid the hustle and bustle of the season. The HydraFacial is a great way to give yourself a holiday pick-me-up without cutting into your Christmas shopping time! The Classic HydraFacial treatment lasts about 30 minutes and any add-ons you may want to treat yourself to will still have you in and out of the clinic within an hour.
You Can Glow At Next Holiday Party With No Downtime
The HydraFacial is the perfect holiday skin treatment because there is absolutely no downtime. During and after your HydraFacial you will experience no discomfort, peeling or irritation. It will instantly brighten and hydrate your skin.  You can actually apply your makeup immediately after your treatment and attend your next holiday party feeling relaxed and refreshed.
//You Can Maximize The Benefits of HydraFacial with Regular Treatments
While there is no doubt that HydraFacial will give you an instant glow after just one treatment, you will see an even more significant improvement in stubborn conditions such as acne scars and brown spots if you have HydraFacials performed on a regular basis. To maximize the benefits of this fabulous treatment, it is recommended that you start with a series of 4 to 6 treatments about 2 weeks apart.

If you're looking for medical aesthetic treatments in Toronto that will help you look and feel your best this holiday season, you should definitely add HydraFacial to your Christmas list. Learn about HydraFacial costand our special promotions by contacting us today. Be sure to hurry as our holiday appointment slots are filling up fast!
BACK TO ALL ARTICLES