Start Planning Now with This Pre-Wedding Beauty Schedule
Every bride wants to look their best on their wedding day. With your big day right around the corner, you are probably putting more thought into health and beauty.
As you count down the days, don't forget to create a pre-wedding beauty plan that addresses any stubborn skin concerns in order to give you clear and glowing skin that radiates on-cam and up close!
If you want to have your best glow when you say "I do," you need to start planning for great skin months before the wedding. Waiting until the week of won't give you enough time to truly treat, nourish, and transform your skin.
Here are some of APT Medical Aesthetics' top suggestions for creating your pre-wedding beauty schedule: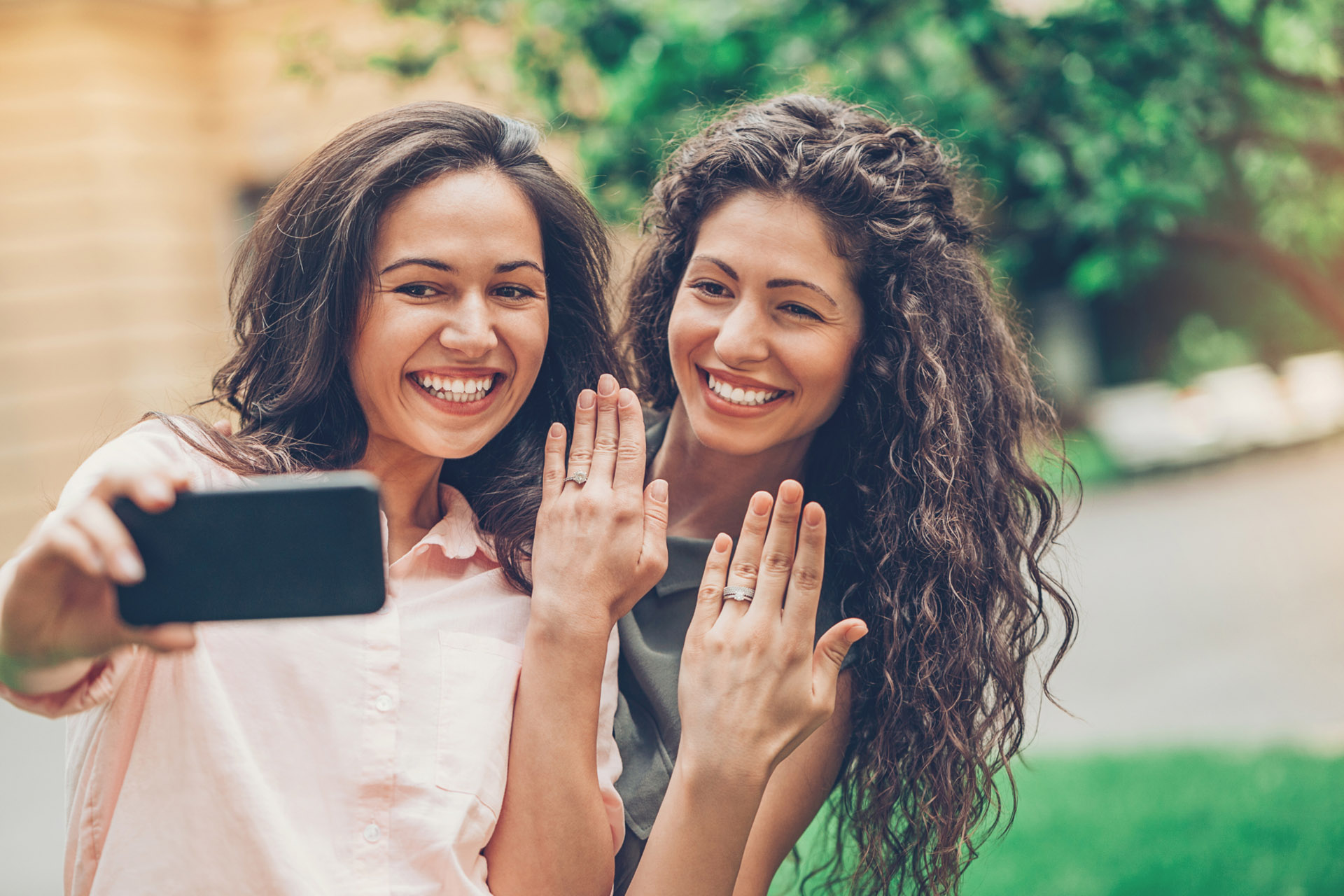 10-12 Months Prior to the Wedding
Your pre-wedding beauty schedule should start with a visit to a well-respected skincare provider who can work with you to create a perfectly timed pre-wedding beauty plan.
While you're there, you can ask about cosmetic laser treatments that help rebuild collagen and tighten your skin around the face and eyes.
These pre-wedding beauty treatments can take up to a year to take full effect, so if you want that youthful glow, it's important to start this treatment early.
8-10 Months Prior to the Wedding
At this point, you should already have an at-home skin care regimen in place that complements and treats your specific skin type. Take note that active ingredients in medical-grade skin care products like ZO® and AlumierMD are very potent, so you'll need to introduce them slowly into your routine.
If laser resurfacing treatments like HALO™ are on your agenda, starting now will allow you to have equally spaced treatments rather than being rushed with a limited schedule.
These pre-wedding beauty treatments have stimulating effects that take time to unfold, which is why it's best if they are placed early on your pre-wedding beauty schedule.
6-8 Months Prior to the Wedding
At this point, you should be asking your doctor whether additional HALO™ treatments are necessary to achieve the best look.
You can also ask if you should include dermal fillers like Radiesse® or Belotero in your pre-wedding beauty plan. Starting it this early in your pre-wedding beauty schedule would give the treatment enough time to jumpstart your body's natural collagen-producing capabilities and give you the time to determine whether you like the results.
At home, you should continue to follow the recommended skincare regimen.
4-6 Months Prior to the Wedding
This is the time when you want to undergo any treatment that may involve a longer recovery period, such as a series of IPL treatments or a Clear + Brilliant laser resurfacing treatment.
If you have fine lines and wrinkles, this would also be the perfect opportunity to try Botox® or dermal fillers. These are designed to help you achieve a fuller look in areas that have naturally started to lose fat and sag and to smooth out fine lines and wrinkles around the eyes or on the forehead. In the months leading up to the wedding, you can receive additional injections and make adjustments as needed.
For fuller, longer lashes, you can get a prescription for a hair growth solution like Latisse. This treatment will make your eyes pop, but you'll need a few months to see maximum benefits, so don't leave it until the last minute.
2-4 Months Prior to the Wedding
There are a variety of great products available that will restore a youthful look without requiring major surgery or invasive procedures that include lots of downtime.
If you haven't already started a Botox® and filler plan, now is the time to start. Starting now will ensure bruising or swelling will have already subsided on your wedding day. Your doctor might also recommend an anti-inflammatory supplement to help you recover faster.
You also might want to consider clinical peels to help reveal youthful skin and help touch up any problem areas. Scheduling it at this point will provide you with plenty of time for any redness to heal and fade.
The key is to time everything perfectly so that the fillers and Botox® have taken full effect by the time you are walking down the aisle. The good news is that most filler products last a minimum of nine months, so you will continue to look great well into the honeymoon phase of your marriage.
1-2 Months Prior to the Wedding
The final weeks in your pre-wedding beauty schedule should include any laser treatments to smooth out any fine lines and make you picture-perfect for your big day.
Within a month of your wedding, a gentle, exfoliating peel would be a great way to pamper yourself. Consider the Red Carpet peel or a gentle Clear and Brilliant® session to give you a glowing complexion.
4 Weeks Prior to the Wedding
This close to the wedding, you want to be using gentle, calming face masks and treatments that hydrate your skin without causing irritation.
Avoid trying new products, as any irritation might take time to heal. Also, always wear sun protection. If you work a lot in front of a computer, a sunscreen that can filter blue light will also keep your skin healthy.
If you're planning on having a facial before the wedding, have it at least a week before to allow any redness to subside before your big day.
A Pre-Wedding Beauty Schedule Has Post-Wedding Benefits
It can be scary and dangerous to randomly try beauty treatments as you approach your wedding date, but with the right pre-wedding beauty plan designed by experts, you can achieve fantastic results.
It might take a lot of work itemizing your pre-wedding beauty schedule, but making that effort can go a long way in helping you feel your best. After all, you want to truly enjoy your moment and have your best look immortalized in your wedding photos. Perhaps best of all, most of these treatments will allow you to keep that bridal glow for months and years to come.
Contact APT Medical Aesthetics today to get started!
BACK TO ALL ARTICLES