The 5 Hottest Skincare Trends Expected for 2021
After everything we went through in 2020, it's no surprise that the biggest skincare trends of 2021 are actually a clap back to all the things that were thrown at us last year.
From a stronger awareness of the beauty industry's effect on the world we live in, to skincare solutions specifically for combating "maskne", to drastic but practical shifts in the way we approach skin health, here's a list of the top five skincare trends forecasted this year.
Let's delve right in!
1. Sustainable and Streamlined Skincare
The majority of skincare trends for 2021 will have a distinct focus on sustainability. After the previous year's tumultuous events, more and more people are becoming enlightened on the negative impact we have on the planet and the environment in every little thing we do. Add that to the fact that most people have less expendable funds available due to the current economic crisis brought about by the pandemic.
Experts believe that the future of skincare is headed towards a more conscious move to minimize spending and waste production.
As a result, there will be an effort to streamline everyday skincare routines with a particular inclination to medical-grade skincare products with a higher concentration of active ingredients, dermatologist-tested, and guaranteed safe and effective for certain skin types and specific concerns. We'll also see multitasking products in place of multi-step skincare regimes. An excellent example would be ZO®️ 10% Vitamin C Serum, which offers hydrating, brightening, and anti-aging benefits.
2. Maskne-Targeted Skincare
As the pandemic continues, wearing a mask is quickly becoming an everyday essential in the world's "new normal." With it comes the frustrating struggle of maskne, a type of acne or skin irritation that usually appears on the cheeks or chin due to wearing PPE face masks regularly. As a result, it's not surprising to see skincare trends geared towards addressing the sudden surge of cases of this new skincare dilemma.
At APT, we've created the ZO®️ Maskne Kit, a complete skincare package that comes with: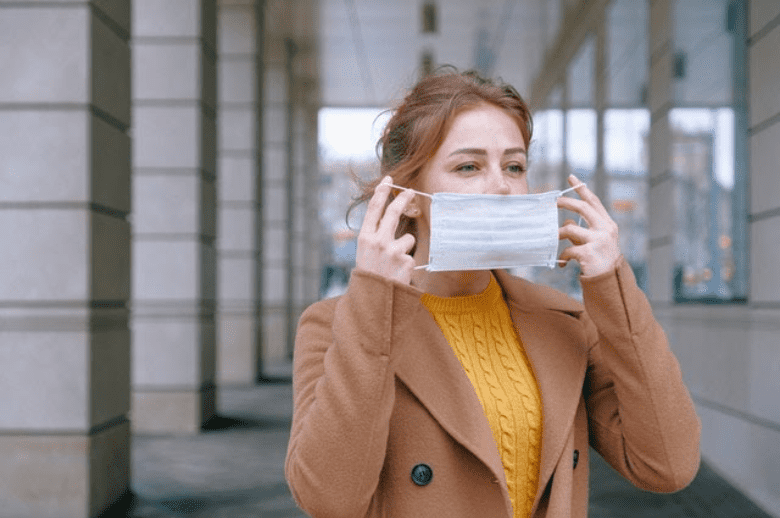 3. The Rise of At-Home Skincare Treatments
Another skincare trend that we've seen in the past year and will undoubtedly continue to see more of in 2021 are at-home skincare treatments. Perhaps one of the many harsh realities we have to accept is state-mandated lockdowns can happen from time to time, limiting the chance to book in-office appointments and keep you home for extended periods.
We're totally crushing over this at-home chemical peel treatment from ZO®️, which is a complete beauty package that includes everything you need to rejuvenate your skin and reveal a radiant and youthful glow. It includes:
Facial Roller and Massager
ZO®️ Makeup Bag with Mini Power Defense
Peel Instructions
4. Virtual Skincare Consultations
Another inevitable effect of the coronavirus pandemic would be the massive shift of all business models to the digital landscape, and the medical aesthetics industry is no exception. Due to lockdown restrictions or people personally deciding against in-office consultations to lower their risk of infection, dermatology clinics and medspas will adapt to client needs by offering online skincare consultations.
5. A Great Year of Cosmetic Injectable Treatments
Vogue UK predicts skincare trends for 2021 will involve an influx of interest in injectable cosmetic treatments, such as Botox and dermal fillers. Thanks to constantly seeing and scrutinizing one's own face on Zoom and other online meeting platforms, many people have gained a fresh perspective on how they wish to enhance their facial features aesthetically.
The beauty of injectable treatments is that they are minimally invasive, and they can produce subtle yet natural-looking results that leave everyone guessing what about you has changed.
The possibilities with injectables are endless. You can choose to get cheek fillers to create an illusion for a more defined bone structure, lip augmentation to achieve a fuller and more seductive pout, or tailored Botox treatments to correct fine lines and wrinkles.
To learn more about how to incorporate any of these skincare trends into your routine, don't hesitate to reach out to us. A member of our team will get back to you shortly.
BACK TO ALL ARTICLES