5 of the Best Anti-Aging ZO Skin Health Products
Finding an anti-aging skincare routine that works for you takes time and a lot of trial and error. It's even more difficult when you're unsure of which products to use, when to use them, and figuring out which skin problem they target.
Fortunately, we've got the solution for you. This blog will show you the best anti-aging products from ZO Skin Health and help you create a solid skincare routine that will help fight the telltale signs of aging.
Let's dive right in!
Is ZO Skin Health Worth the Money?
Everyone's skin is different. What works for others may not work for you, a saying that is especially true when comparing medical-grade skincare products with drugstore brands.
Using innovative methods to achieve excellent skin health, ZO's products provide solutions to all types of skin concerns for all skin types. Under the guidance of Dr. Zein Obagi, a renowned and board-certified dermatologist, ZO Skin Health creates therapeutic treatments to target everything from acne and blackheads to fine lines and sun-damaged skin.
Formulated with higher concentrations of active ingredients and backed by clinical research and studies, ZO Skin Health has been proven to provide better overall results in addressing specific skin concerns, no matter your age, ethnicity, skin type, or skin condition. Investing in this safe and inclusive beauty line is a no-brainer!
1. ZO Skin Health Intense Eye Repair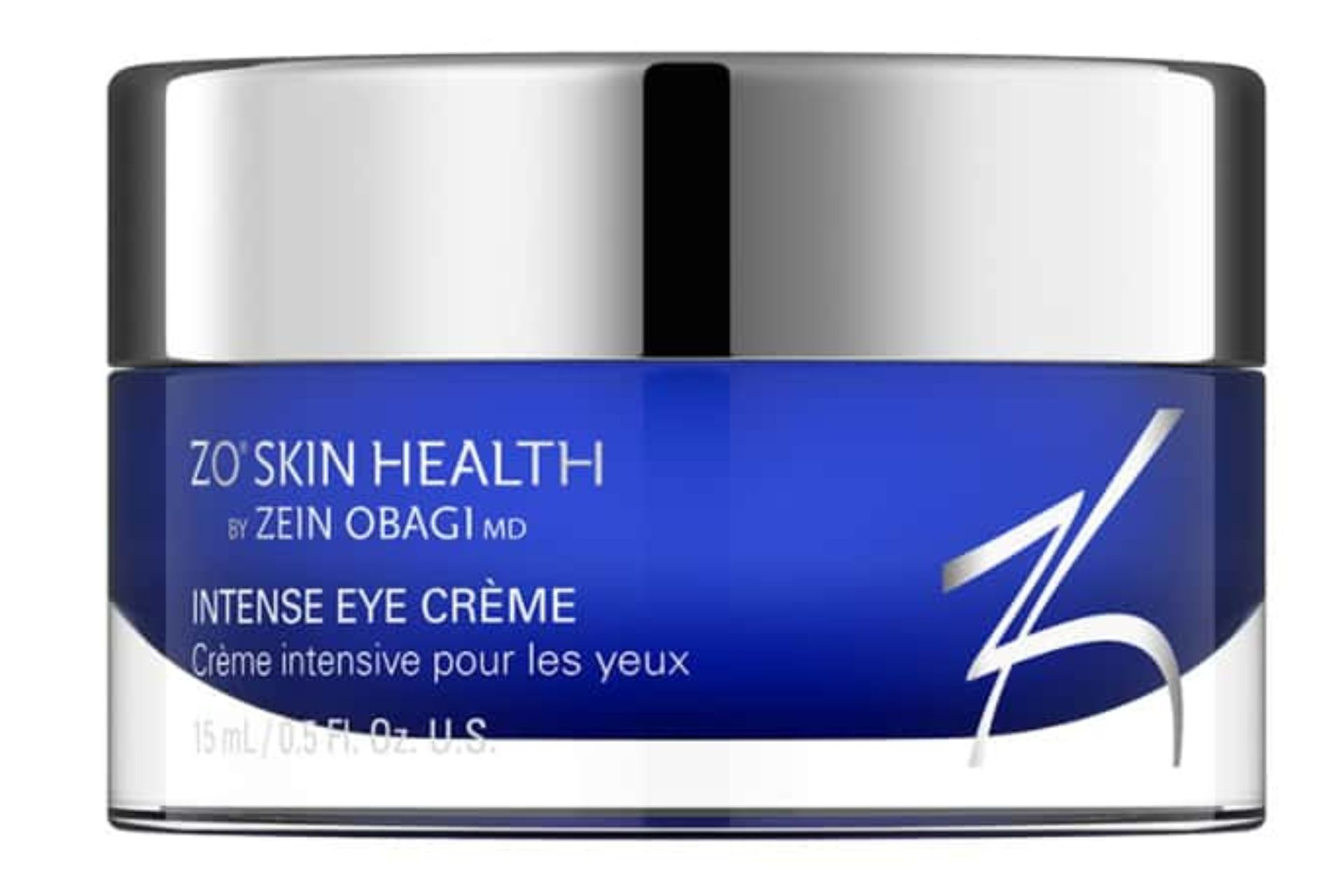 As you age, the skin elasticity around your eyes slowly deteriorates, making this one of the first areas where the early signs of aging—such as fine lines, sagging, and wrinkles—appear.
The natural breakdown of collagen in the area and excessive sun damage can contribute to the appearance of aged-skin. The skin underneath your eyes is also prone to developing dark circles and puffiness, especially when you're stressed or sleep-deprived.
This is why eye creams are always at the top of the list in terms of the anti-aging products worth your investment.
ZO Skin Health Intense Eye Repair is arguably one of the best anti-wrinkle creams on the market today. It is an effective anti-aging eye cream that contains optical diffusers to reflect light and effectively minimize the appearance of hyperpigmentation.
What's even better is that ZO Skin Health Intense Eye Repair contains retinol and advanced peptides that help boost collagen production and diminish the appearance of fine lines, wrinkles, crow's feet, and crepey skin in the eye area. It also contains unique botanical extracts to reduce inflammation and puffiness.
When it comes to anti-aging eye creams, this combination can't be matched!
Bottom line: ZO Skin Health Intense Eye Repair's powerful retinol and advanced peptides boost collagen production to diminish signs of aging while actively reducing the appearance of harmful hyperpigmentation.
2. ZO Skin Health Exfoliating Polish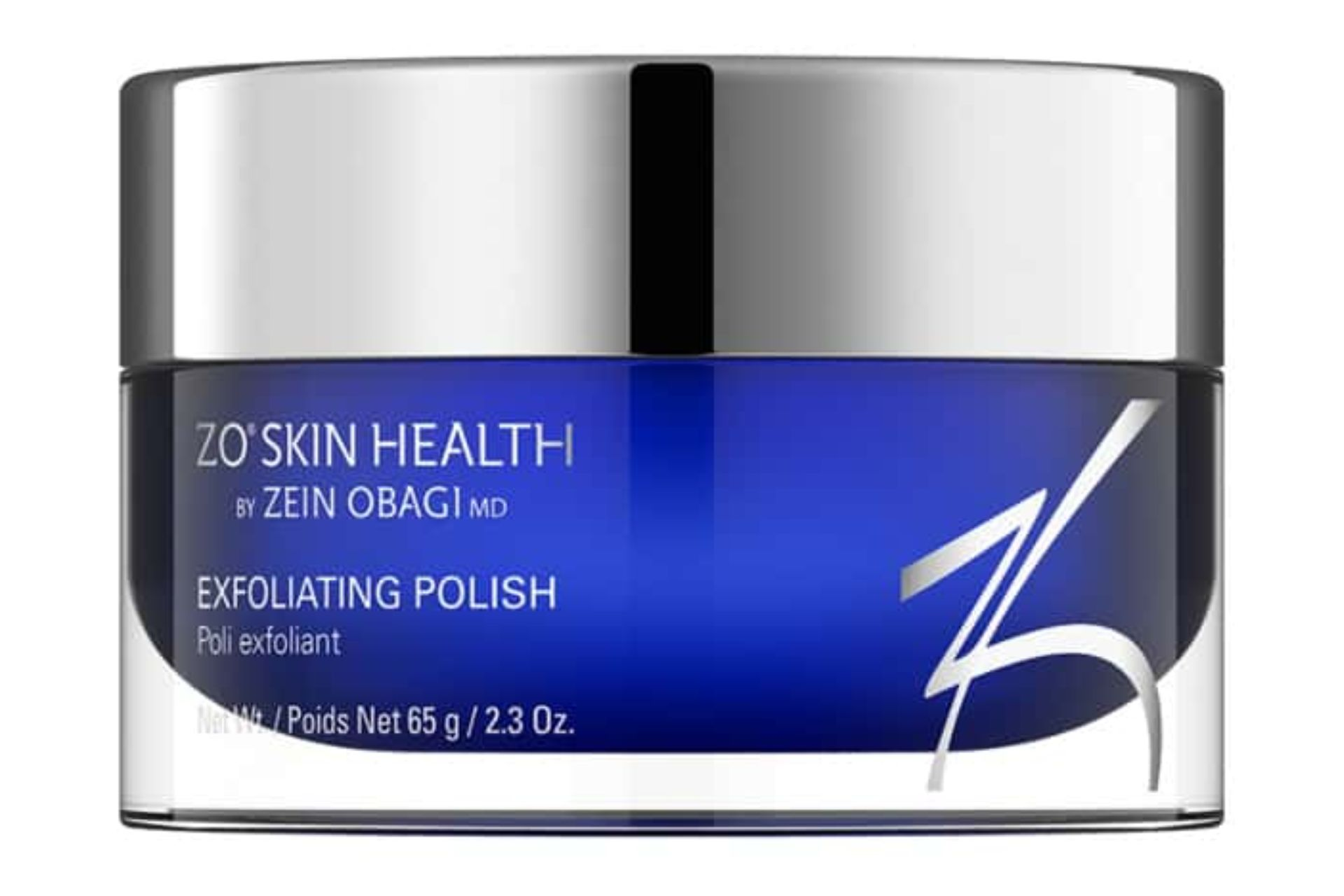 Regular skin exfoliation has many benefits, especially in slowing down the aging process.
It can help stimulate collagen synthesis and improve skin texture, making it appear tighter, lifted, and more youthful. This practice also eliminates dead skin cells to reveal a fresh new layer that can lighten the appearance of fine lines, wrinkles, and blemishes while restoring the skin's healthy pH levels.
One product that can help you out is ZO Skin Health Exfoliating Polish. It contains round magnesium crystals, which can provide you with the benefits of microdermabrasion at home by promoting gentle skin exfoliation for a clearer and smoother complexion.
Bottom line: ZO Skin Health Exfoliating Polish incorporates a powerhouse of antioxidants—including vitamins C, A, and vitamin E—to scrub away dead skin cells, promoting a more youthful and radiant appearance.
3. ZO Skin Health Growth Factor Serum

Aside from preventing and eliminating the effects of aging, anti-aging serums can also help even out skin tone and maintain a healthy, youthful glow. Long-term use can result in healthier, brighter, and firmer skin texture.
ZO Skin Health Growth Factor Serum is perhaps the brand's best anti-aging serum for individuals in their 40s or older. It provides a revolutionary way of fighting and slowing down the effects of skin aging by preventing DNA damage and stimulating DNA repair, all while nourishing the skin with potent antioxidants.
Its special formulation features growth factors that promote collagen and elastin production to improve skin density, skin elasticity, and increasing cellular turnover. It also impedes collagen breakdown and protects the skin from free radical damage.
Bottom line: ZO Skin Health Growth Factor Serum should be at the top of their list for buyers over 40—its growth factors and antioxidants work together to tighten and nourish skin back to otherwise impossible places!
4. ZO Skin Health Instant Pore Refiner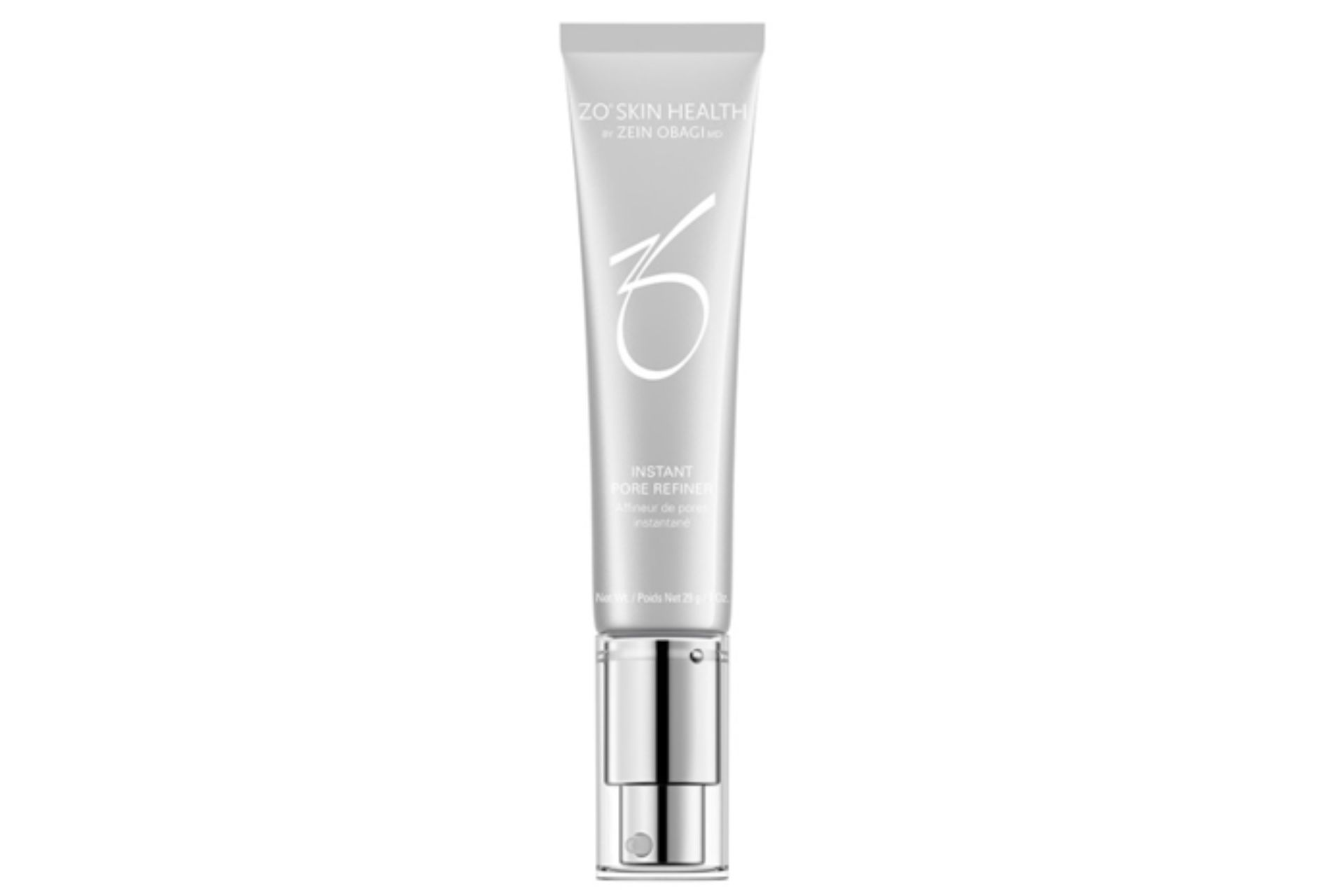 There's nothing wrong with having visible pores. However, when your pores become clogged and enlarged, you're left with annoying blackheads, whiteheads, and acne.
Luckily, ZO Skin Health is here to help! ZO Skin Health Instant Pore Refiner works like magic to minimize the appearance of enlarged pores, giving you shine-free, matte skin in just a few minutes.
It minimizes oil on the skin's surface, works to improve congestion through exfoliating dead skin cells and also contains antioxidant complexes to help protect against free radical damage that may cause premature aging.
Bottom Line: ZO Skin Health Instant Pore Refiner's powerful blend of active ingredients works to both unclog pores and prevent future clogging, rejuvenating skin so it looks younger and clearer than ever before.
5. ZO Skin Health C- Bright 10% Vitamin C Serum

A skincare list wouldn't be complete without the mention of vitamin C.
This is because vitamin C can help reduce the appearance of wrinkles, improve skin texture, and enhance skin elasticity. It's also one of the best ways to protect your skin from sun damage, one of the leading causes of accelerated skin aging.
The attractive benefits of ZO Skin Health C- Bright 10% Vitamin C Serum merit a prime spot in the list of the brand's best anti-aging products. It's packed with a potent dose of ascorbic acid—the purest form of vitamin C—combined with tetrahexyldecyl ascorbate, a stable vitamin C component to minimize and prevent dark spots.
Vitamin E and squalane can help to strengthen the skin's natural moisture barrier. The addition of coenzyme Q10, an impressive antioxidant that shields the skin from free radical damage, can help with harmful effects of UV light exposure and help delay skin aging.
This anti-aging serum features a water-free formula that self-activates when it comes into contact with the skin. It gently exfoliates the skin's surface to maximize its skin rejuvenation benefits and has natural lipid protection to lock in moisture.
Bottom Line: This powerhouse blend of Vitamin C, Vitamin E, and coenzyme Q10 is a tried-and-tested anti-aging serum that protects your skin from the sun and delays the harmful effects of skin aging.
Get the Best for Your Skin at APT Medical Aesthetics
APT Medical Aesthetics proudly carries a wide range of ZO Skin Health products, including some of the best ZO products for aging skin.
Nourish your skin with high-quality products that are scientifically proven to give you the results you're after. Contact us today for a FREE consultation. We'll discuss your concerns, goals, and timelines to create a personalized aesthetic plan based on your specific skin care needs.
BACK TO ALL ARTICLES