How Often Should You Get a HydraFacial?
In this day and age, everyone seems to be extra cautious with their skin and how they treat it. While it's great that so many people care, it's not easy to keep track of what works and what doesn't.
One skin treatment to look out for is a HydraFacial. It's like an all-in-one skincare routine that involves cleansing, exfoliating, and extracting dead skin cells and impurities from your face, providing your skin with the nourishment it needs to stay glowing.
Much like any other beauty treatment, you need to book a HydraFacial appointment regularly to help maintain your skin's youthful glow. But what does the procedure entail? And how often should you get a HydraFacial?
We'll answer those questions below, so let's get into it!
What Is a HydraFacial and Why Should You Get One?
A HydraFacial is a non-invasive, innovative, and rejuvenating treatment that targets a wide range of skin concerns. It is used to treat a variety of common skin problems that you probably have experienced at some point in time.
It's also similar to a skin treatment called microdermabrasion, but the difference is that microdermabrasion is mildly abrasive and used to remove the thicker, uneven outer layer of your skin. Conversely, a HydraFacial session is done by using a vacuum-based skin abrasion tip paired with suction to remove dead skin cells and other impurities.
This device is typically loaded with skin-nourishing serums that are formulated to target your specific skin problems, such as:
A treatment session could also include boosters to remove dark circles under your eyes or improve your body's natural ability to create collagen.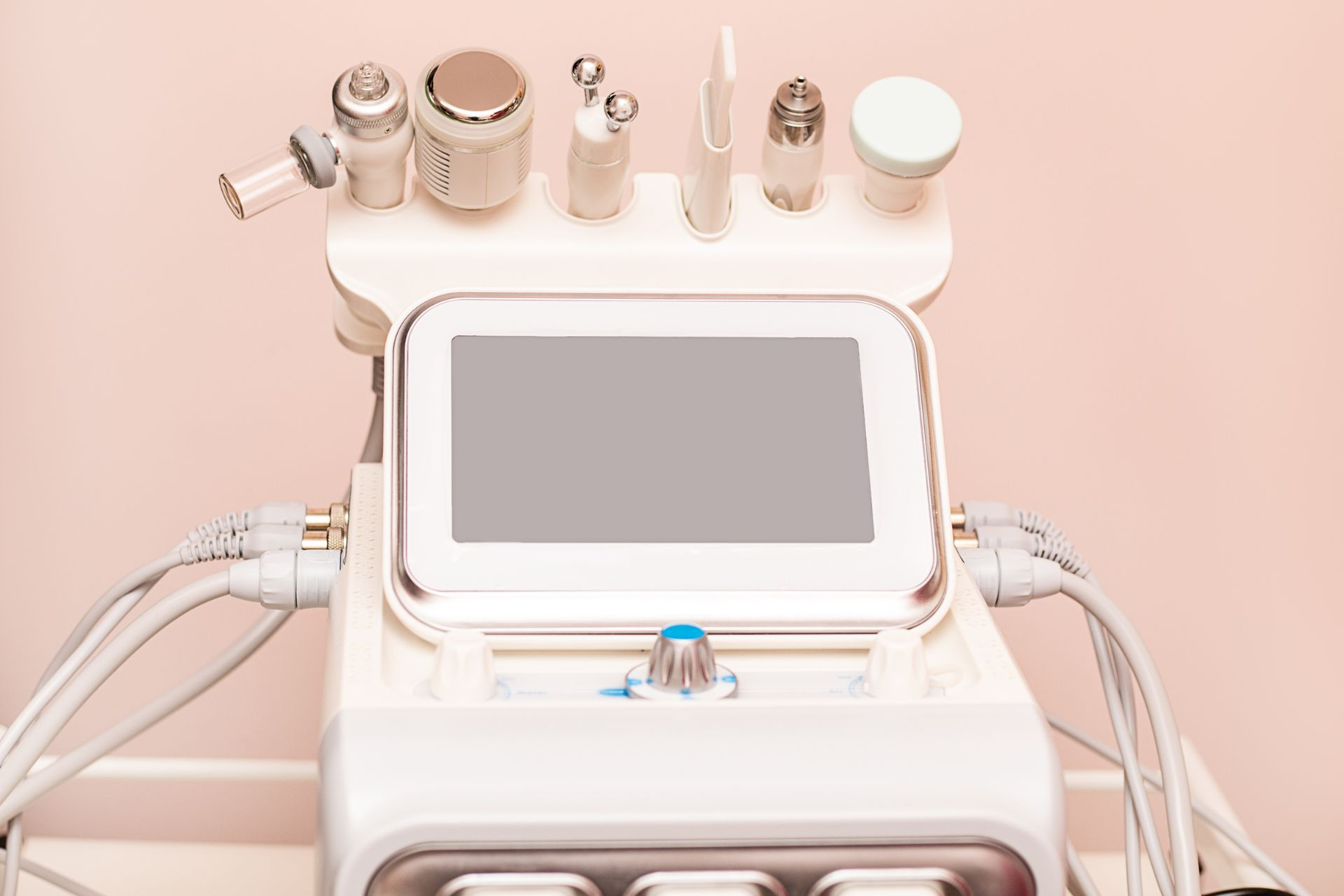 HydraFacial Benefits and Side Effects
Even a single session can improve your skin's texture, reduce fine lines and wrinkles, and even out your skin tone for a clearer and brighter complexion. If you wear makeup often or frequently spend time outside, it can help give you a deeper clean, too.
Another perk is the little-to-no downtime post-recovery. While in rare cases, someone may experience redness—primarily those with especially sensitive skin—most people can look forward to nothing more than hydrated skin after their treatment.
However, with that being said, there is a low risk of irritation depending on how the serum and its ingredients interact with your skin.
How Often Do You Need to Get a HydraFacial?
There's no definite answer to the question, "How often should you get a HydraFacial?" However, one thing is for sure: just like any other beauty treatment, HydraFacial treatments should be scheduled regularly if you want to see the best results.
Remember: a HydraFacial is supposed to make your skin look dewy and improve its overall appearance over time.
Some aestheticians recommend doing a session every four to six weeks, others say you should get them done biweekly.
While more frequent is definitely better than less frequent, you need to remember that not everyone should follow the same treatment schedule. Everyone's skin is different, so receiving a comprehensive skin consultation prior to booking a HydraFacial is advised.
Also, it might not even be possible for someone to afford a treatment session every month, and that's completely okay! In these cases, your aesthetician might recommend that you at least schedule two HydraFacial treatments each year to maintain results.
Do HydraFacials Hurt?
Knowing how often you should get a HydraFacial might also lead you to ask if a treatment session hurts. The good news is that a HydraFacial should never be painful.
The machine used in each treatment incorporates a mini vacuum that doesn't pull too much on your skin. The most uncomfortable part of your HydraFacial treatment might be the exfoliation process at the beginning of the session, but it shouldn't be too uncomfortable.
HydraFacial treatments are suitable for all skin types—yes, even those with highly sensitive skin should be able to get them. Nonetheless, speaking openly and honestly with your aesthetician should help you avoid problems down the line.
HydraFacial Results: How Long Do They Last?
Typically, HydraFacial results last for around a month to a month and a half. However, there are some things you can do to make sure you maximize the benefits of your treatment.
In between sessions, you should:
Protect your skin from sun damage by wearing sunscreen.
Avoid unhealthy habits such as smoking or excessive drinking.
Avoid eating processed foods and opt for a healthy diet instead.
Drink plenty of water.
Adopt healthy habits to manage your stress levels.
Another way to make your HydraFacial results last longer is by treating your skin gently. This includes fine-tuning your daily skincare routine with medical-grade skincare products. Unlike drugstore brands, medical grade products are regulated by the FDA and are formulated to target very specific skincare concerns.
Get Expert-Recommended Treatments at APT Medical Aesthetics
So, how often should you get a HydraFacial?
To best answer this question, contact one of the professionals at APT Medical Aesthetics. We take pride in helping patients reach their skin goals with medical-grade solutions. If you decide a HydraFacial is for you, then we'll help you see results as soon as possible.
Get in touch with us today to schedule a free consultation!
BACK TO ALL ARTICLES