How to Build a Morning Skincare Routine
Before you can begin curating your morning skincare routine, you first need to build a solid night time skincare routine. This is just as important in maintaining a youthful appearance and minimizing the risk of skin conditions or concerns.
But if you already have your evening routine perfected, then building your morning skincare routine should be a breeze. Just remember, this practice requires patience and proactive effort on your end—after all, no one's skin is the same, and it's likely that what solves other people's skin problems might not work for you.
That's why undergoing a complexion analysis at APT Medical Aesthetics is a complete game-changer for anyone who's looking for treatment that actually works. It enables you to have a good grasp of your unique skin type and concerns and will serve as the basis for choosing effective skincare products and treatments. Designing a morning skincare routine made specifically for you will be easier than ever.
Now, let's dive into the basics of a morning face routine. You can even use this as a template for each season as the weather changes.
Let's get into it!
Step 1: Double-Cleanse
The first step is to double-cleanse. This skincare discovery works wonders for the overall appearance and health of your skin. Inspired by world-famous Korean and Japanese skincare regimens, it involves washing your face twice: first with an oil-based cleanser, followed by a water-based cleanser.
An Oil-Based Cleanser
An oil-based facial cleanser will effectively wipe away overnight sweat, sebum, or product buildup that could otherwise clog or enlarge your pores. Warm up two drops of your oil cleanser in the palm of your hand and gently massage it onto your face down to your neck in a circulation motion. Do this for a minute or two and rinse with lukewarm water.
A Water-Based Cleanser
Follow it up with a gentle water-based facial cleanser with a low-pH level to draw out the remaining impurities without drying up the skin or causing redness. Apply your water-based cleanser onto your face and gently massage it. Let it soak for a few minutes and rinse with cold water.
For this step, you can also choose a water-based cleanser that addresses your specific skin concerns, such as those that offer exfoliation or hydration. For instance, if you want to remove dead skin cells from your face, we recommend ZO Skin Health Exfoliating Cleanser. If you have sensitive skin, consider using ZO Skin Health Gentle Cleanser for a deep and gentle clean.
Step 2: Toner
Toners are sometimes considered optional, but in reality, toning your skin should be a non-negotiable step in your morning skincare routine. It serves as the primary safety barrier between your skin and the products you apply and removes any remaining traces of dirt, grime, and other impurities after double-cleansing.
Toners also enhance the skin's surface by providing antioxidants, extra hydration, and additional cleansing. If you have oily or combination skin, they work to reduce enlarged pores and remove excess oil; for dry or sensitive skin, they work to lessen redness or flaking.
Want our must-try recommendation? Use ZO Skin Health Calming Toner for this step.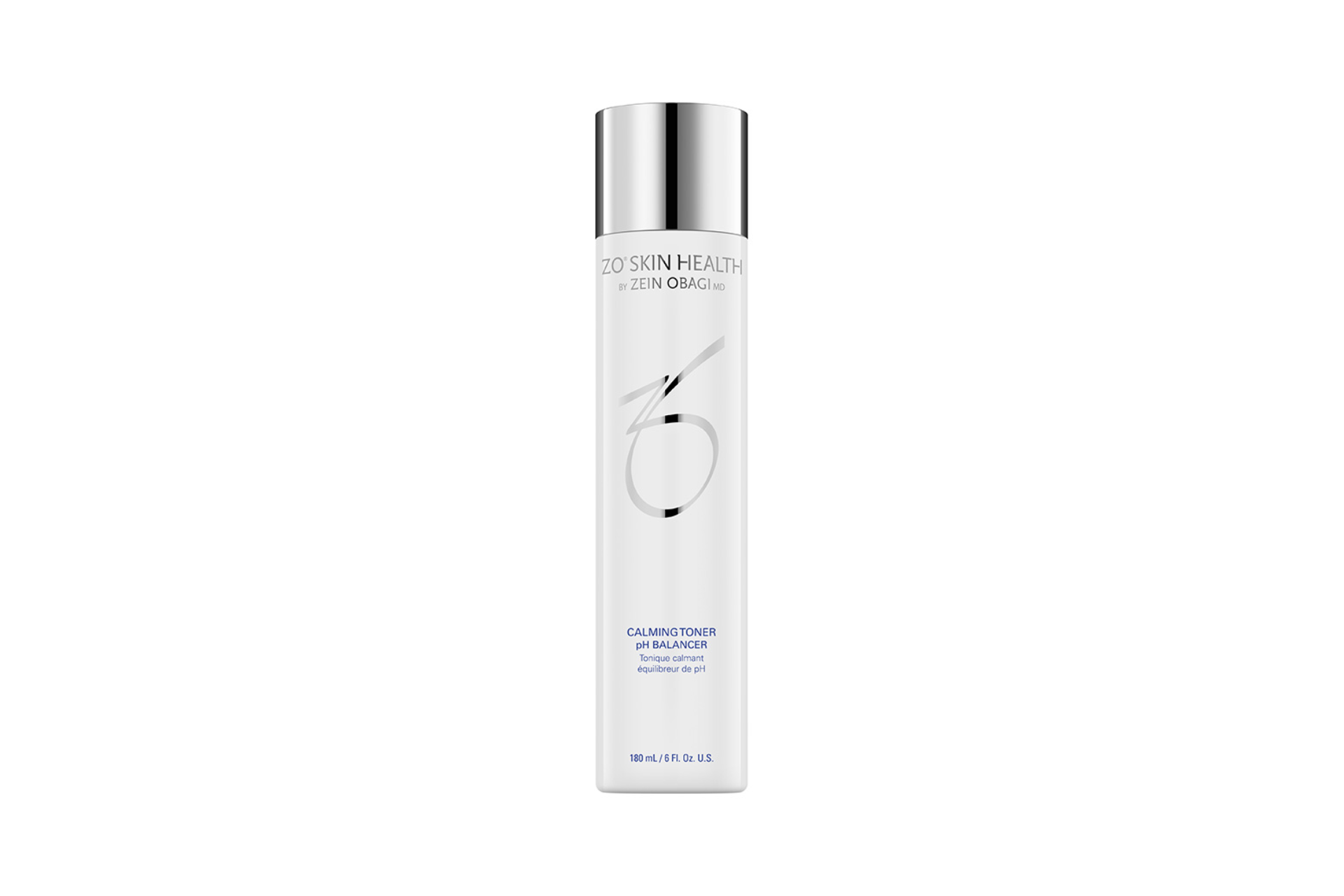 Step 3: Serum
Serums are super-concentrated solutions packed with potent antioxidants, anti-aging ingredients, and hydrating properties that work to deliver these elements directly into the skin.
In building your morning face routine, it's important to layer products that offer hydration to increase your skin's elasticity, enhance plumpness, and slow down the development of fine lines and wrinkles—and serums are your best friend in this situation.
Most serums are packed with active ingredients, such as hyaluronic acid, retinol, alpha hydroxy acids (AHAs), vitamin A, and glycerin. These give your skin a fighting chance against everyday stressors and free radicals that cause premature aging.
High-quality serums can run on the pricier side, but a little goes a long way as it's something you don't need to use every single day to see results.
For an antioxidant-rich serum, we highly recommend ZO Skin Health Vitamin C Serum.
Step 4: Moisturizer
Your morning face routine wouldn't be complete without moisturizer. Our skin is continuously exposed to external factors that draw out its natural moisture, so this step is important no matter the weather or environment you live in. Without proper hydration, your skin will be prone to drying and flaking. For people with sensitive skin, this can lead to redness and irritation.
A lightweight moisturizer is best used during spring and summer to avoid making your skin feel sticky or clogged. On the other hand, colder months require a richer moisturizer that offers intensified skin hydration to combat the harsh climate.
That said, putting on moisturizer every day is important if you want an effective morning skincare routine. Apply the product on clean, slightly damp skin to lock in moisture over the face and neck.
Improve skin tone and texture with NEOCUTIS Bio Cream. It's the first-ever skincare cream formulated with PSP®, a nourishing protein blend that's clinically proven to reduce the signs of aging!
Step 5: Sunscreen
Last but not least: sunscreen. One crucial step in your daily skincare routine that should never be taken for granted is sun protection. And no, it doesn't matter if it's dark or rainy outside; sun protection is still a must. Even without direct sunlight, your skin is still exposed to harmful UV light from uncoated windows and artificial light, including the blue light emitted from the screens of your laptop and other electronic devices.
Religiously applying a broad-spectrum sunscreen with a high sun protection factor (SPF) is by far one of the simplest and best skincare habits to counteract sun damage and prevent early signs of aging.
For optimal sun protection, we trust Colorescience Sunforgettable® Total Protection™ Brush on SPF 50. It's a powder-based sunscreen that you can brush on top of your makeup. It's very compact, so you can easily reapply it throughout the day. Offering light coverage, you can also wear this mineral skin shield on its own for a fresh, natural look.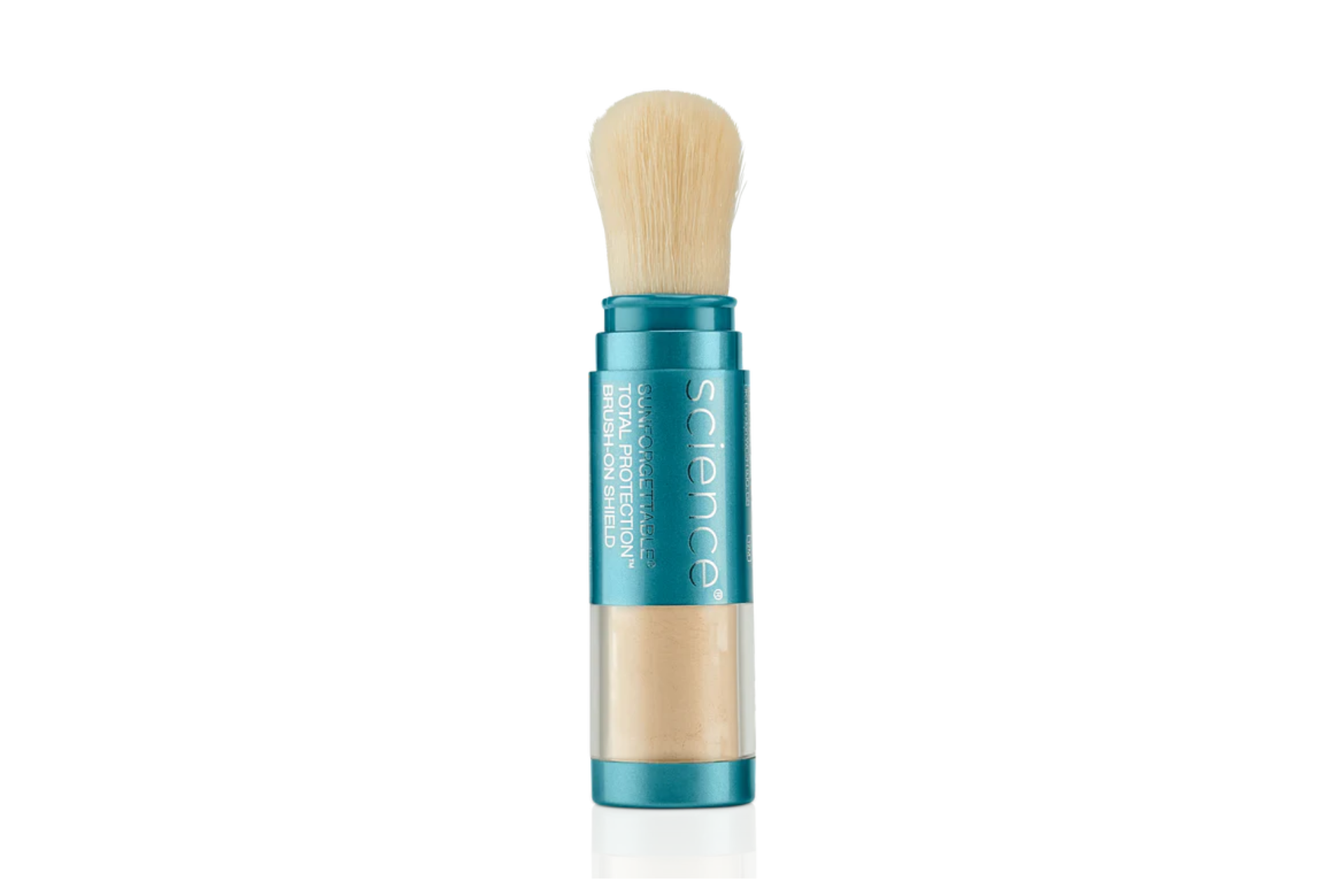 Expert-Recommended Skincare Routines By APT
Building a morning skincare routine doesn't have to be daunting or complicated. But do keep in mind that topical skincare products may not be enough to properly address more serious skin concerns. 
APT Medical Aesthetics is a leading medical spa in the Greater Toronto Area that consistently helps patients find skincare solutions that produce excellent results. With a dedicated team of industry experts and the most advanced skincare treatments available today, achieving healthy skin has never been easier.
BACK TO ALL ARTICLES