How to Repair Sun-Damaged Skin
Have you ever been so sunburnt that you end up with brown spots all over your cheeks and forehead? Unfortunately, many of us have experienced the consequences of a long day at the beach and too much sun exposure.
While summer is the season to spend most of your time outdoors, there's also the heightened risk of sun damage if you're not adequately prepared.
Thankfully, sun protection is a science and there are remedies available to get your skin back to its healthy, glowy state. This blog is here to teach you how to repair sun-damaged skin while preventing further damage.
Why Sun Protection Is Important
Sun protection is crucial so you can avoid the harmful effects of ultraviolet radiation. Exposure to UV rays can lead to brown spots, premature skin aging, wrinkles, hyperpigmentation, and an increased risk of skin cancer. However, sun damage goes deeper than the skin's surface.
On a molecular level, the effects of UV radiation can trigger a defective immune response, making you more vulnerable to contracting diseases.
The best way to prevent sun damage is by wearing sunscreen—preferably broad-spectrum sunscreen—to protect you from UVA and UVB rays. No matter your skin texture or tone, you should avoid prolonged unprotected sun exposure.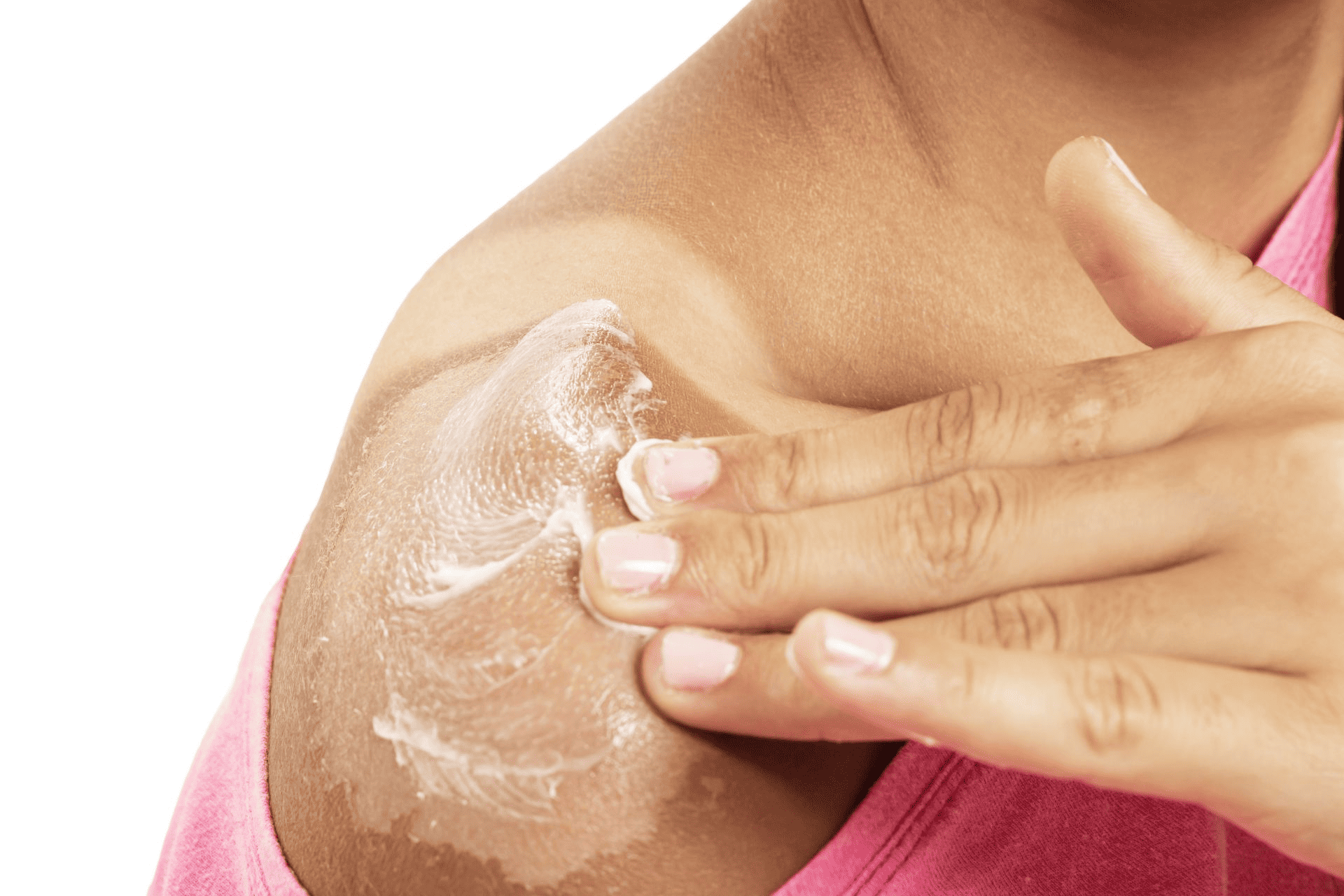 5 Effective Sun-Damaged Skin Treatments
It's a common misconception that you don't need to wear sunscreen unless the weather is insanely hot and sunny. In actuality, harmful UVA rays are still present even on cloudy days, always ready to cause sun damage on unprotected skin.
Here are some of the sun-damaged skin treatments we recommend:
1. Make Use of Antioxidants and Vitamin C
If your skin is developing dark spots due to the sun's harmful UV rays, opt in for a concentrated Vitamin C product. Vitamin C encourages melanin production, which helps to lighten hyperpigmentation and sun spots.
Vitamin C is a powerful antioxidant known to slow down skin aging from sun exposure and can help neutralize free radicals. Best of all, they help repair sun-damaged skin by encouraging cell turnover and regeneration.
We recommend the following Vitamin C products from ZO Skin Health:
2. Chemical Peels
Chemical peels are non-invasive treatments performed by skincare specialists to improve the appearance of their patient's skin. The concentration of chemical peels will depend on the patient's individual skin type and desired results.
Chemical peels help to exfoliate the outermost layer of the skin, allowing for new and clear skin cells to regenerate. This process can help with uneven pigmentation, precancerous lesions, texture, acne scars, wrinkles, and fine lines.
If you choose to get a chemical peel in the summer, make sure to use sunscreen to preserve and protect the new layer of skin.
3. Laser Therapy
Laser therapy treats skin cells using an intense light beam. Because of its non-invasive nature, this type of treatment is a popular choice for those seeking quick and satisfying results with minimal downtime.
There are several types of laser therapy that can treat damaged skin, such as those that target the face, neck, and chest areas. These treatments typically take 30 minutes, but can vary depending on which laser treatment is being performed.
APT Medical Aesthetics offers the following laser procedures to treat sun-damaged skin:
Each of these treatments can eliminate hyperpigmentation for a radiant looking skin and help turn back the signs of premature aging.
4. IPL or BBL Photofacial
IPL (Intense Pulse Light) or BBL (Broadband Light) is an innovative light treatment that penetrates the epidermis and targets melanin-producing cells in the skin. It has been found to be particularly beneficial in removing unwanted hairs as well as treating skin discolouration and hyperpigmentation from sun exposure and aging.
Although frequently used as a facial treatment, IPL or BBL Photofacial can also be used on the neck, chest, hands, shoulders, legs, underarms, or bikini area.
5. Facial Treatments
HydraFacial is a non-invasive skin rejuvenation treatment that can cleanse, exfoliate, extract, and hydrate the skin after sun exposure. It is also designed to improve the appearance of fine lines, wrinkles, hyperpigmentation, oily or congested skin, and acne.
This treatment gently exfoliates dead skin cells and other impurities while infusing the skin's surface with hydrating serums and antioxidants for a healthy glow.
The treatment typically takes 30 minutes to complete and is suitable for all skin types. As a painless and quick procedure with no downtime required, it's one of the best skin treatments you can enjoy to lessen sun damage on your skin.
Get Targeted Sun-Damaged Skin Treatment at APT Medical Aesthetics
Damaged skin can be uncomfortable and upsetting. As we've shown you, applying sunscreen with a high sun protection factor often isn't enough to combat UV exposure over time. Fortunately, we at APT Medical Aesthetics are here to help.
We're a leading medical spa located in the Greater Toronto Area. Aside from giving you professional advice on how best to protect your skin, we also offer a wide range of products and treatments to help you prevent future damage and maintain your results.
Contact us today for a free consultation to find which treatments can best help your skin!
BACK TO ALL ARTICLES