How to Build A Nighttime Skincare Routine
Following a daily skincare ritual can be therapeutic not only for your skin but also for your overall emotional health. In the morning, it helps perk you up and prep yourself mentally for the long day ahead while giving you ample skin protection from sun damage and stress. 
On the other hand, a nighttime skincare routine is a perfect way to wind down. Do this by incorporating a bit of self-care while you switch into relaxation mode. While you are on beauty rest, it is the best time to indulge in nourishing ingredients because they can better penetrate deeply into your skin when you are not wearing any makeup.
While we don't believe in a cookie-cutter approach to skin health, here's a basic nighttime skincare routine that you can try and tweak according to your skin's individual needs. 
Keep on reading to learn more!
Step 1: Remove Your Makeup
No matter how tired you are, never forget to remove your makeup before going to bed. Experts warn against letting makeup sit on your skin for too long because it can clog your pores that will eventually lead to chronic inflammation in the form of pimples and breakouts. 
If you are already struggling with acne and other skin concerns, skipping cleansing before bedtime can irritate your already compromised skin, which may lead to flare ups in the morning. Remember that most cosmetic products contain harsh ingredients like dyes and fragrances, which can be very irritating or abrasive if you have sensitive skin.
A non-negotiable step in every nighttime skincare routine would be washing your face with a gentle makeup remover. There are liquid-based options for everyday use and facial wipes for when you're on the go. If you're an avid user of waterproof mascara and long-lasting lipsticks, it may be best to have an oil-based makeup remover alongside a water-based cleanser for good measure. 
Bonus tip:
Soak a cotton pad with your makeup remover and pat it for a few seconds on your skin, slowly moving from one spot to another in a circular motion.
Be gentle. Do not apply unnecessary pressure or drag the skin downwards to prevent sagging.
Step 2: Wash Your Face with a Hydrating Cleanser
Wash away dirt and other impurities in your skin with a hydrating cleanser that won't leave pore-clogging residues or strip away the skin's natural oils and protective barrier. We love the Zo Skin Health Hydrating Cleanser. It contains panthenol and allantoin, which boast moisturizing properties and calming benefits ideal for delicate skin.
If you put on heavy makeup and layer skincare products in the morning, it may be an excellent idea to practice double-cleansing, a two-step process using cleansing balm or oils and micellar water.
Step 3: Toner
Toners are probably the most misunderstood skincare products. One of the biggest misconceptions is that they don't offer any noticeable results. The truth is, toners are an essential step of both your morning and nighttime skincare routine. After washing your face, applying a toner helps close the pores and tighten cell gaps, offering a layer of protection to your skin. It also restores your skin's natural moisture and pH levels. 
Must-try: Zo Skin Health Calming Toner, pH Balancer (Formerly Balatone)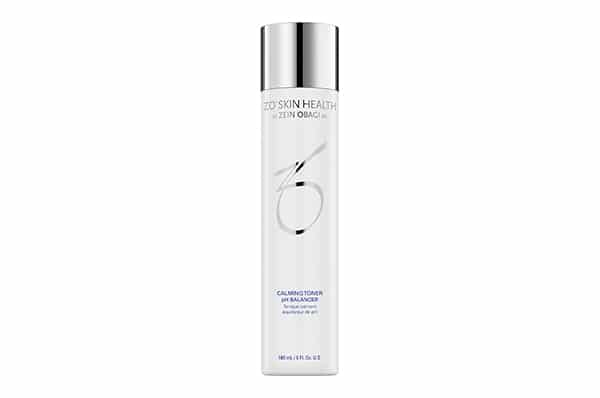 Step 4: Treatment Time!
This step of your nighttime skincare routine is dedicated to spot-treatment and correcting whatever skin issues you have. This includes applying any medical-grade skincare product prescribed by your doctor. You can also use different serums, depending on the benefit your skin needs the most. Serums are underrated skincare wonders that are packed with beneficial ingredients to brighten, clarify, and hydrate. 
Jordiana Mattioli, aesthetician, told the New York Times, "Even if you don't have any specific issues, everyone still needs a general antioxidant serum in the morning to protect from daily aggressors."
The most common active ingredients found in serums are:
Hyaluronic acid – hydrates the skin and prevents moisture loss
Vitamin C – brightens the skin and clears up dark spots
Retinol, vitamin B3, peptides – promotes collagen and elastin production
Colloidal sulphur, niacinamide – calms and soothes redness by reducing inflammation
We love Zo Skin Health Growth Factor Serum.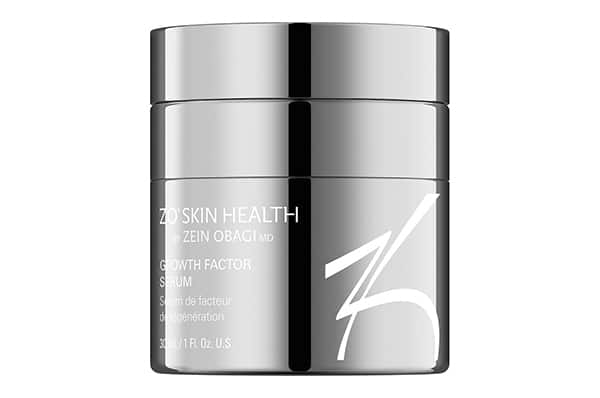 Step 5: Eye Cream
The skin around your eyes is the most delicate and most vulnerable to sun damage and daily stressors that can lead to premature aging. Hence, the first signs of fine lines and wrinkles are usually spotted in the under-eye area. When you've had a sleepless night, the fluid around the eyes collect, making them appear puffy and forming dark circles.
Eye creams are specially formulated for the under-eye area and have a creamier consistency than facial creams or lotions. They're a practical step to your nighttime skincare routine as a targeted treatment and a proactive approach against aging.
Must-try: NEOCUTIS Lumiére Eye Cream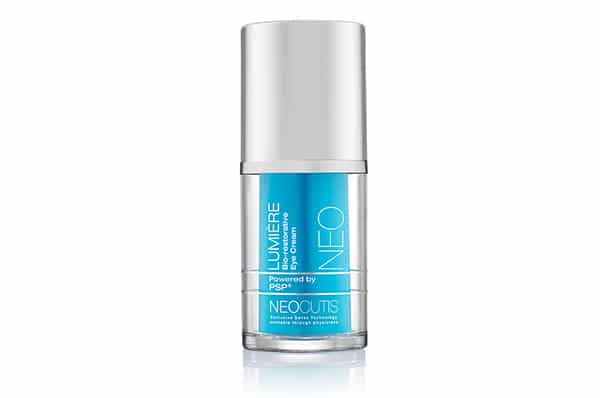 Step 6: Moisturize
Moisturizers are a critical part of every skincare regimen, especially during winter when your skin is exposed to indoor heating and dryer weather. Maximize the benefits by using a separate moisturizer for your morning and nighttime skincare routine. Daytime moisturizers should contain SPF for optimal sun protection. But for your beauty rest, choose an evening moisturizer that has retinoids and glycolic acid so you wake up with a youthful glow.
To repair and rejuvenate your skin while you rest, we recommend Zo Skin Health Recovery Créme.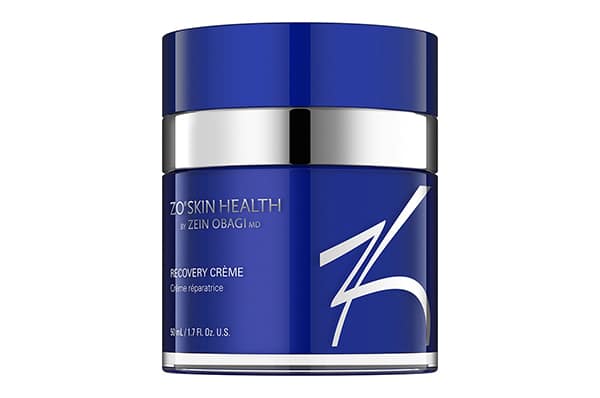 Step 7: Apply a Facial Mask
For a little self-care indulgence, treat your skin to a luxurious facial mask once or twice a week. Facial masks offer quick fixes for minor skin concerns like dry and dull skin because they're packed with loads of skin-nourishing ingredients. Whether your skin needs a bit of brightening, hydrating, or soothing from redness, there's a mask out there for you. Take your pick from 10-minute sheet masks or overnight facial masks! 
A Personalized Nighttime Skincare Routine
If you are struggling with specific skin conditions like acne, melasma, psoriasis, rosacea, or eczema, we encourage you to check in with a board-certified dermatologist who can develop a personalized nighttime skincare routine explicitly designed to address your concerns. 
APT Medical Aesthetics is a leading medspa in Oakville. We have a dedicated team of aesthetic and skin care specialists who will be happy to assess your overall skin health and find a treatment that works for you.
Book a free consultation today!
BACK TO ALL ARTICLES