Corrective vs. Preventative Skincare
The constant emergence of new skincare trends and treatments tend to leave people wondering which one is actually more effective than the other.
One such discussion that has people talking revolves around corrective skincare and preventative skincare. Beauty experts and skincare enthusiasts alike have joined in on this debate to dive deep into which one works best to help consumers decide which treatment option they should invest in.
But before we can answer that, we first have to define what corrective and preventive skincare mean, and the pros and cons of each type.
Keep scrolling to find out the answers!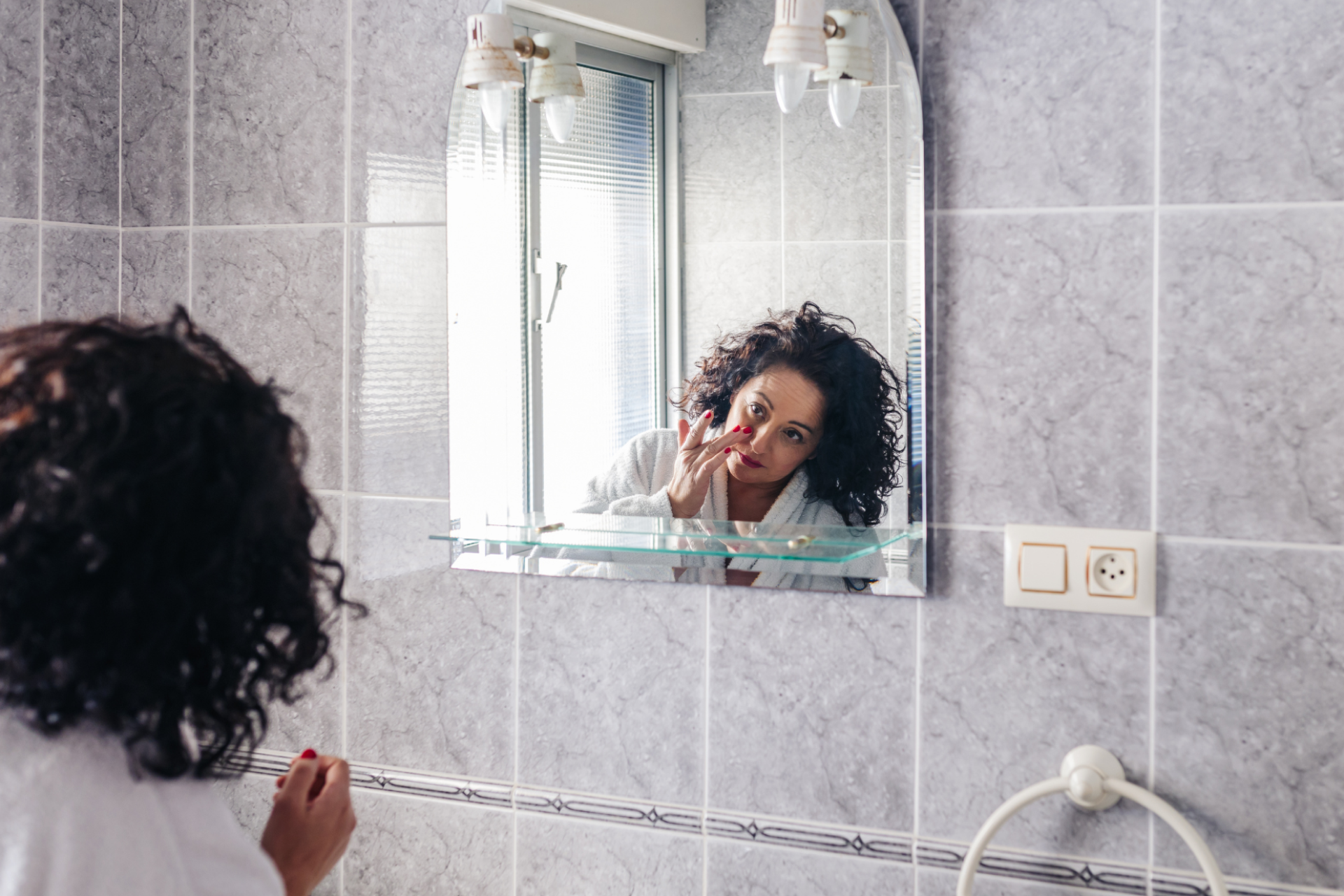 What Is Corrective Skincare?
Corrective skincare means treating conditions that are already present, such as blemishes, dark circles under the eyes, patches of dry skin, etc. It involves treatments that are usually more advanced and include stronger active ingredients, such as peptides and retinol.
Since corrective skincare products target specific and existing skin concerns, such as aging, sun damage, hyperpigmentation, or acne, stopping the usage of certain treatments could mean that the issue will reappear.
It also goes beyond topical application—microneedling, derma planning, lasers, or peels are considered corrective skincare methods. These are very effective for targeting your aesthetic concerns but can be a bit pricier.
On the other hand, buying corrective products can be cheaper, but it's important to consult with a medical expert first before using them. This way, you can ensure that you're giving your skin the safest and most effective treatment and you won't end up wasting money on products that don't actually work for your skin type.
Related article: 10 Skin Consultation Questions to Ask Your Aesthetician
The Benefits of Corrective Skincare
Here's why you should invest in corrective skincare:
Improved skin appearance by reducing the appearance of fine lines, wrinkles, hyperpigmentation, and acne scars;
The repair of long-term skin damage, such as sun damage or the effects of aging;
Better skin health by promoting cell turnover, stimulating collagen production, and improving hydration levels; and
A boost in confidence! After all, taking care of your skin is one of the best ways to increase self-esteem.
Corrective Skincare Products
Corrective skincare products usually have robust ingredients that work to fix the damage on your skin, prevent future skin issues, and enhance your natural beauty. But before you start applying a variety of beauty products on your face, we need to define what active ingredients are commonly used in corrective treatments.
Examples of active ingredients in corrective skincare products include:
Retinoids: These can lessen the appearance of fine lines and wrinkles and boost collagen production.
Alpha-Hydroxy Acids (AHAs): Exfoliating acids that also lessen the appearance of hyperpigmentation, fine lines, and wrinkles.
Beta-Hydroxy Acids (BHAs): Exfoliating acids that unclog pores and help prevent the reappearance of blemishes on acne-prone skin.
Vitamin C: An antioxidant that brightens up the skin and decreases hyperpigmentation.
Niacinamide: A form of Vitamin B3 that reduces the appearance of fine lines, wrinkles, and hyperpigmentation.
Hyaluronic Acid: Attracts and retains moisture in the skin, improving your hydration levels.
When choosing the right active ingredients, you need to evaluate what your skin concerns are. It's always a good idea to talk to a licensed skincare expert before using any active ingredient, as they can potentially react negatively depending on your skin type and might even worsen your condition.
What Is Preventative Skincare?
Preventative skincare focuses on maintaining the health of the skin to avoid future damage. This essentially means that you take on a more proactive approach to your skin's needs by means of the right products and treatments.
Products meant for preventative care often include ingredients that protect the skin from environmental factors such as UV rays and pollution, as well as maintain the skin's natural moisture balance.
When curating a skincare routine that's specifically designed for your face and body, preventing problems from appearing in the first place should be your main priority. Why? For starters, it saves you time, effort, and money because you most likely won't have to deal with more significant skin concerns in the future. Secondly, preventative skincare products are designed to keep your skin in good condition, even after you stop using them.
Ultimately, prevention is always better than the cure—isn't that how the saying goes?
The Benefits of Preventative Skincare
Here are the top reasons why you should be investing in preventative skincare:
Maintenance of overall skin health by protecting the skin from environmental factors;
Preventing skin damage from occurring, reducing the risk of fine lines, wrinkles, and hyperpigmentation;
Slowing the aging process by reducing damage caused by environmental factors; and
Improving the texture and tone of the skin by keeping its hydration levels and promoting cell turnover.
Preventative Skincare Products
Preventative skincare products are typically used as part of a daily routine to maintain healthy skin.
Examples of preventative skincare products include:
Sunscreen: Protects the skin from sunburn, skin cancer, and premature aging;
Antioxidants: Helps the skin fight fine lines, wrinkles, and hyperpigmentation;
Moisturizer: A staple in every skincare routine, moisturizers hydrate the skin and prevent dryness and flakiness;
SPF lip balm: Protects the delicate skin on the lips from harmful UV rays and environmental damage; and
Facials: Simple procedures that give your skin a professional deep cleanse so as to prevent the build up of impurities from environmental factors over time.
Curate Your Skincare Routine With APT Medical Aesthetics
Your skin deserves to be taken care of with treatments that actually work for it.
Give yourself the peace of mind knowing that your skincare products and treatments are tailor-fit to your needs. Get expert advice from a certified aesthetician at APT Medical Aesthetics.
With our Canfield Visia Complexion Analysis, you can get a whole new perspective of your skin's current condition, and see exactly what it needs. As one of the leading medical spas in the GTA, you can expect extraordinary results and world-class care starting with a personalized aesthetic treatment plan.
Find out more about corrective skincare and preventative skincare when you book your free consultation today.
BACK TO ALL ARTICLES