Have you ever looked in the mirror, gently pulled back your skin, and wished it would just stay stretched like that? Perhaps you have jowls or droopy skin below the chin, jawline, and neck. That's called skin laxity, which is bound to happen to all of us at some point in our lives. 
Nowadays, there are many ways to treat it—and we'll discuss the options below. 
What Causes The Skin to Lose Elasticity? 
The skin losing elasticity over time is inevitable. As we age, the underlying structures that keep our skin firm—collagen and elastin—naturally degrade, causing our skin to slacken. 
Even though it's completely normal for our skin to become loose as we grow old—after all, no one can escape the aging process and their genes—there are some extrinsic factors that speed up the process, including:
Lifestyle choices;

Sun exposure; and

Drastic weight changes. 
These variables, or a combination of them, can accelerate skin laxity. While intrinsic factors (genes and aging) are largely out of your control, you can do something about the extrinsic ones. 
Incorporating more antioxidants in your diet and skincare regimen, reducing sun exposure, wearing sunscreen, getting enough sleep, and avoiding stress as much as possible are all simple but powerful ways to delay skin laxity.
Treatments for Skin Laxity
What if your skin is already loose? Can it still be improved? Are there treatments that can combat existing skin laxity?
Advancements in aesthetic technology and cosmetic techniques have come a long way, giving us many tools to treat sagging skin. Here are some of them:
Non-Surgical Procedures
Ultherapy

Ultherapy is a non-invasive way to tighten and tone the skin with the use of ultrasound energy. It's ideal to use on the neck, brows, cheeks, under the chin, décolletage, and upper chest. 

You may not notice changes to your skin immediately after the first session, but optimal results will show only after six months. The longevity of the results varies, but two years is the typical duration. 

Morpheus8

Morpheus8 is another non-surgical treatment that targets skin laxity. The procedure involves a combination of micro-needling technology and radio frequency energy. 

It can be used not just on the face and neck, but on all parts of the body. So, if you want to get rid of the extra skin on your arms and stomach, this procedure is for you! 

SkinTyte II™

SkinTyte utilizes infrared energy to stimulate the body to produce collagen—a protein that acts as the skin's scaffolding—and treat loose, saggy skin. This treatment is ideal for the face, jaw, neck, hands, arms, knees, and abdomen.

Fractional Resurfacing

Fractional resurfacing, such as Halo, uses microbeams of laser light to deliver deep dermal rejuvenation and renewal. But it doesn't just treat skin laxity—it also addresses a wide range of skin concerns such as brown spots, fine lines and wrinkles, uneven skin texture, pigmented lesions, enlarged pores, and actinic keratosis.
Surgical Procedures
If you're willing to go under the knife to treat skin laxity and drastically turn back the clock as much as 10 years, there are several options for you as well:
Rhytidectomy

Commonly known as a facelift, a rhytidectomy involves pulling the skin back on both sides of the face and removing the excess skin. 

Platysmaplasty

Platysmaplasty or neck lift is often performed as part of a facelift. It's similar to how a facelift is done: excess skin is removed from around the neck and the remaining skin is repositioned and tightened.

Tummy Tuck

A tummy tuck is a procedure that tightens the separated muscles in the abdominal wall and also removes excess loose skin and fat. There are many types of tummy tucks, and the right one for you depends on your unique needs.

Breast Lift

If you're concerned about sagging breasts, you can opt for a breast lift. This procedure treats skin laxity in the breasts and makes them more shapely and contoured by removing excess skin and tightening the remaining tissues.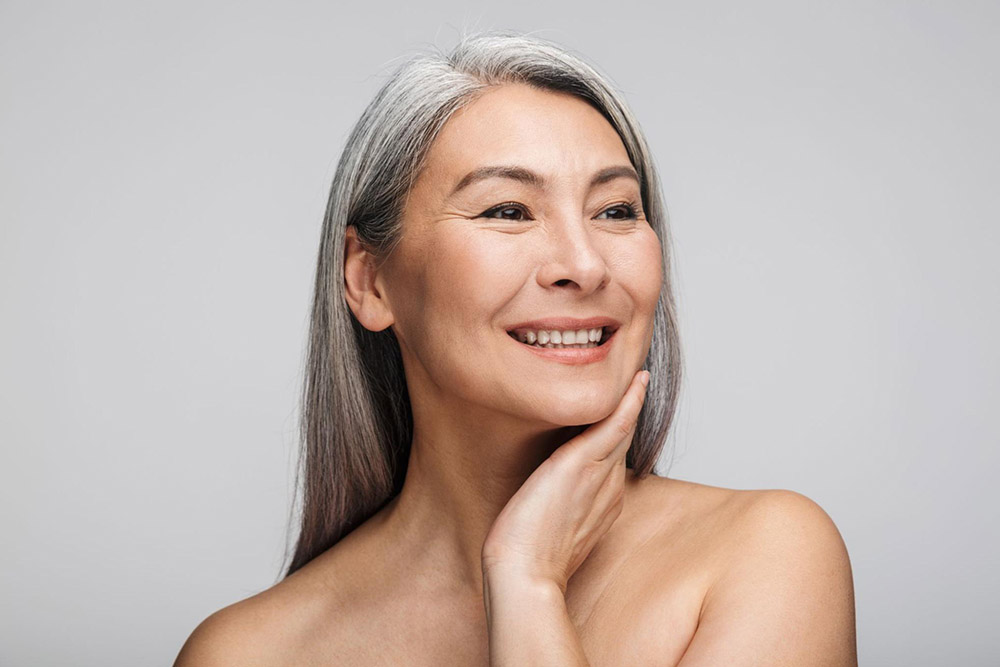 Defy Gravity with APT Medical Aesthetics 
Although skin laxity can't be stopped, APT Medical Aesthetics can help slow it down with clinically proven treatments—so you can enjoy a youthful appearance for a longer time.
We have a wide range of treatments for skin laxity, including Ultherapy, Morpheus8, SkinTyte, and fractional resurfacing like Halo. We also offer a complimentary consultation so our experts can carefully evaluate your skin and recommend the most effective treatment for you.
Book a free consultation today!
BACK TO ALL ARTICLES