What Is Skin Laxity: Causes, Prevention, and Treatments
Have you ever looked in the mirror and found yourself missing how smooth and supple your skin used to be? While it is a growing concern for many, skin laxity is a natural part of the aging process and is something everyone will face at some point in their life.
Over the years, your skin begins to lose collagen and elastin—the two main components that keep your appearance youthful. Other things that speed up the aging process also include genetics, dietary changes, and lifestyle choices.
In this article, we'll give you more information on skin laxity and explore how targeted treatments can tighten your skin and turn back the clock on the visible signs of aging!
What Causes Your Skin to Lose Elasticity?
Skin laxity is natural and inevitable. As mentioned above, your body's collagen and elastin production levels will decrease over time, causing loose or sagging skin. Let's explore what each of these are and why they matter. 
What Is Collagen?
Collagen is vital for the development of your skin's elasticity, healthy bones, joints, and organs. It makes up 30% of the protein found in your body and is naturally produced through amino acids in the food you eat. Your body will begin producing less collagen in your 20s, which can then start to impact your overall skin quality. 
What Is Elastin?
Elastin is also naturally produced in your body. Elastin is a form of connective tissue that is used to support different structures of skin. It is responsible for providing your skin with its bouncy, healthy, youthful appearance. Elastin also decreases naturally over time, which directly affects your skin laxity. 
Other Causes of Skin Laxity
While it's completely normal to develop loose skin as you age, some extrinsic factors that can increase the risk of premature skin aging: 
Genetics and natural aging processes are beyond your control. However, there are some things you can do to help your skin…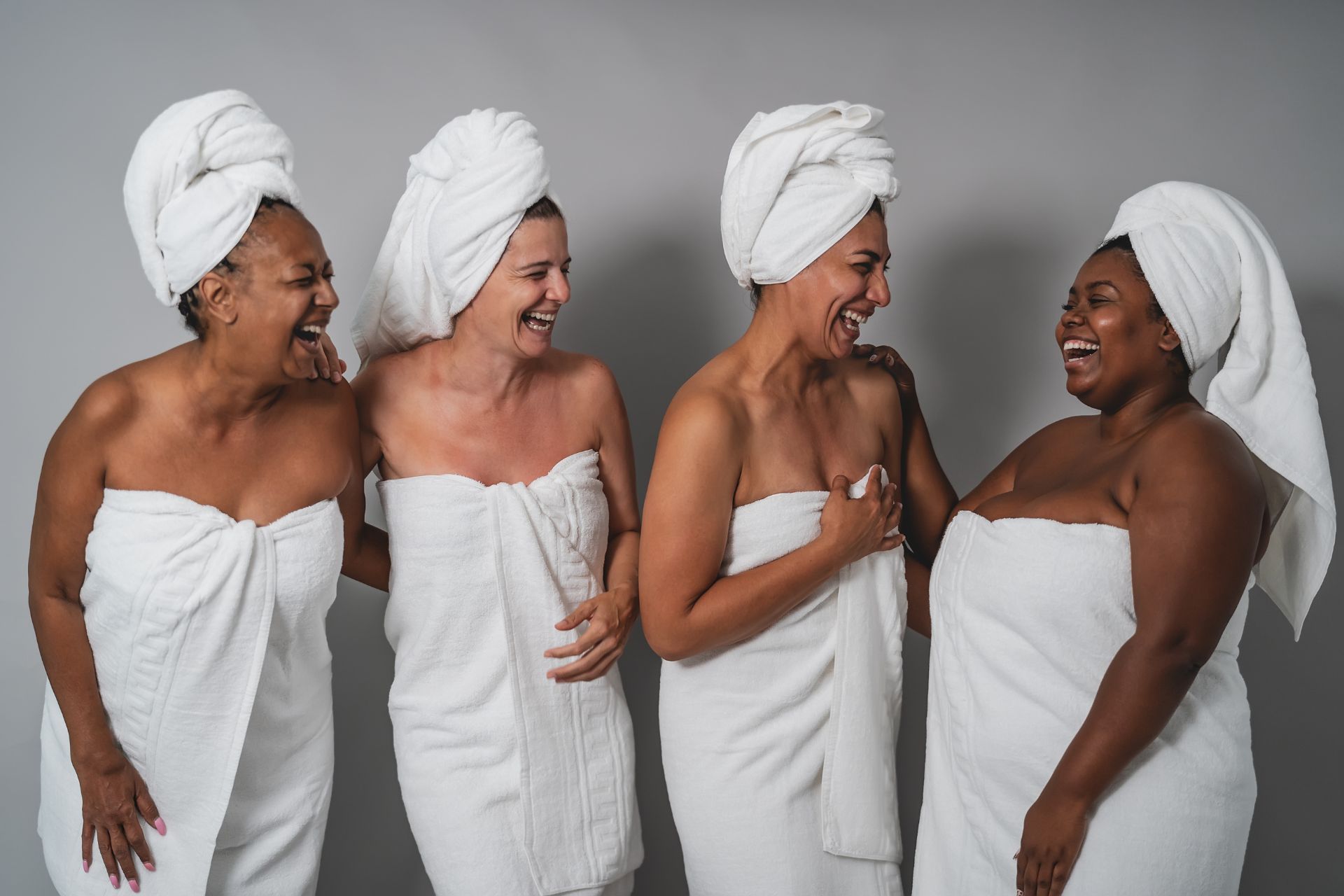 How to Prevent Skin Aging
Exercising regularly is great for your skin. Building muscle can also help provide support for the skin, especially if the issue stems from sudden or rapid weight loss.
Another tip is to try using skincare products that increase the rate of your skin's cell turnover. Some products are specifically designed to help stimulate collagen and elastin, thus can help to minimize the appearance of fine lines and improve an otherwise uneven skin tone. 
Look for skincare products that contain retinoids—these are strong antioxidants that can do wonders in improving lax skin. 
You may also want to consider taking collagen supplements. While maintaining a healthy diet plays a huge role in preventing skin laxity, there's nothing wrong with taking extra steps to ensure your body gets the vitamins it needs.
Different supplements are available on the market, many of which include anti-aging or skin-tightening ingredients that help stimulate collagen and elastin production. Just be sure to check in with your healthcare professional before taking any.
What Treatments Can Improve Skin Laxity?
Incorporating antioxidants in your diet and skincare regimen, wearing sunscreen, getting enough sleep, and avoiding stress as much as possible are all simple but powerful ways to help decrease skin laxity.
But what if you already have loose skin? 
Not to worry! Advancements in medical and cosmetic techniques have come a long way, giving us many tools to improve collagen production and treat loose skin. Your options can be divided into two categories: non-surgical and surgical. 
Non-Surgical Procedures
Ultherapy
This treatment is a non-invasive way to tighten skin through the use of ultrasound energy. It can be used to treat the neck, brows, cheeks, under the chin, and upper chest. 
Since this treatment encourages collagen production, you may not notice changes to your skin immediately after the first session; optimal results typically appear after six months. The longevity of the results varies, but two years is the average duration for most patients. 
Morpheus8
Morheus8 targets skin laxity through a combination of microneedling technology and radiofrequency (RF) energy. The treatment's ability to penetrate deeper layers of the skin makes this treatment effective for collagen production. 
It can be used on all parts of the body, but is particularly effective at addressing skin laxity on the face, neck, jawline, chin, chest, arms, abdomen and flanks, and thighs and buttocks.
SkinTyte II™
Through intense pulsed light (IPL) laser technology and selective thermolysis, SkinTyte targets loose and sagging skin to boost collagen production. It's an ideal treatment for facial skin, jaw, neck, hands, arms, knees, and abdomen.
Fractional Resurfacing
Also known as the Halo treatment, this is a skin tightening procedure that uses microbeams of laser light to deliver deep dermal rejuvenation and renewal.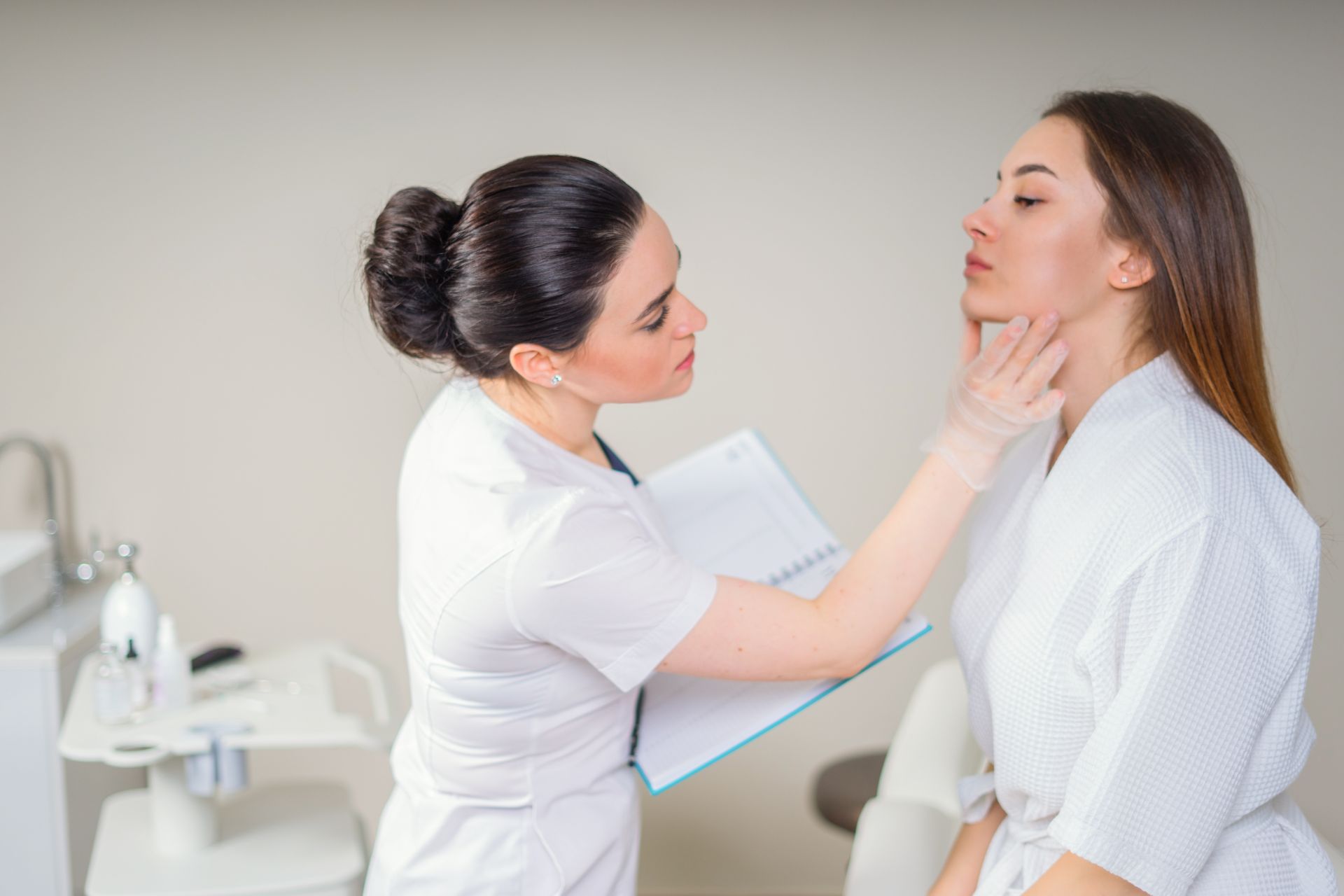 Surgical Procedures
If you're willing to go under the knife for a surgical procedure to treat skin laxity, there are several options for you as well:
Rhytidectomy
Also known as a facelift, this involves pulling on both sides of the face and removing the excess skin to treat facial volume loss. This is also a common procedure for those wanting to repair the effects of extensive sun exposure and rapid weight loss.
Platysmaplasty
Also known as a neck lift, this is often performed as part of a facelift. This procedure removes excess skin around the neck similar to during a facelift.
Tummy Tuck and Breast Lift
A tummy tuck tightens the separated muscles in your abs and removes loose skin and fat. If you're concerned about sagging breasts, you can also opt for a breast lift. This can help to treat skin laxity and add shape and contour. 
Treat Skin Laxity With APT Medical Aesthetics
Skin laxity is an inevitable part of life, but you've now learned that several types of treatments can help manage it—let's find the right one for you!
Here at APT Medical Aesthetics, we can help you enjoy a youthful appearance for a longer time. 
We offer a complimentary consultation in which our experts will carefully evaluate your skin to determine which of these treatments would be best for your specific skin concerns. 
Contact us today for more information on our services.
BACK TO ALL ARTICLES